Feeling a little blue? We have just the thing to chase away even the worst case of the post-holiday doldrums: adorable rats! A couple of months ago, we told you about rescued rats Ben and Casey. Now, we'd like to introduce you to some of their equally photogenic relatives.
Melissa and Maizzie, aka "The Snuggle Sisters":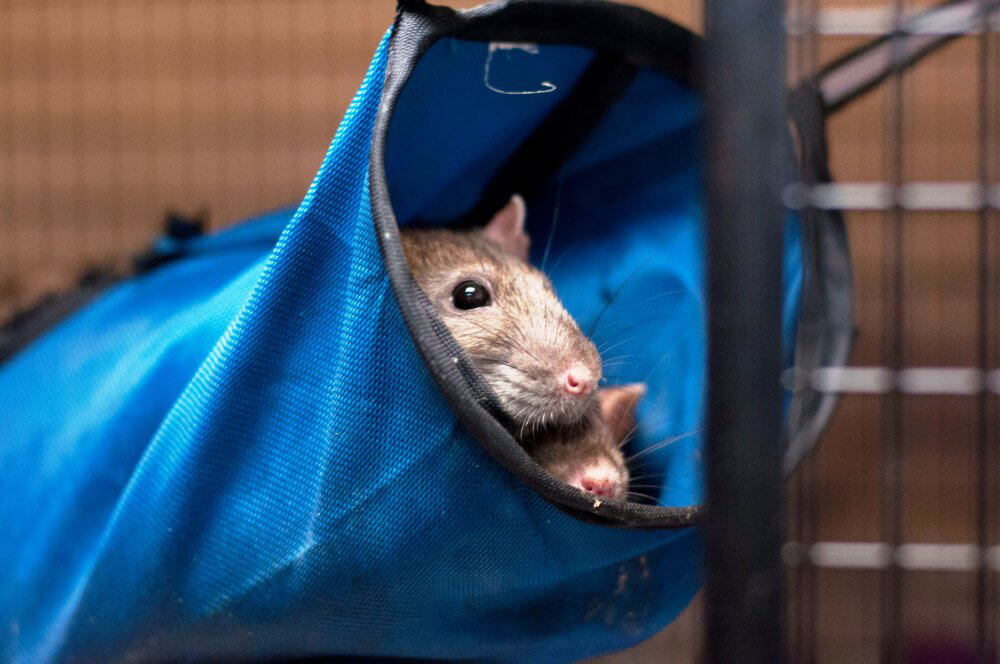 Shy Maizzie is coming out of her shell, thanks to blueberry "bribes."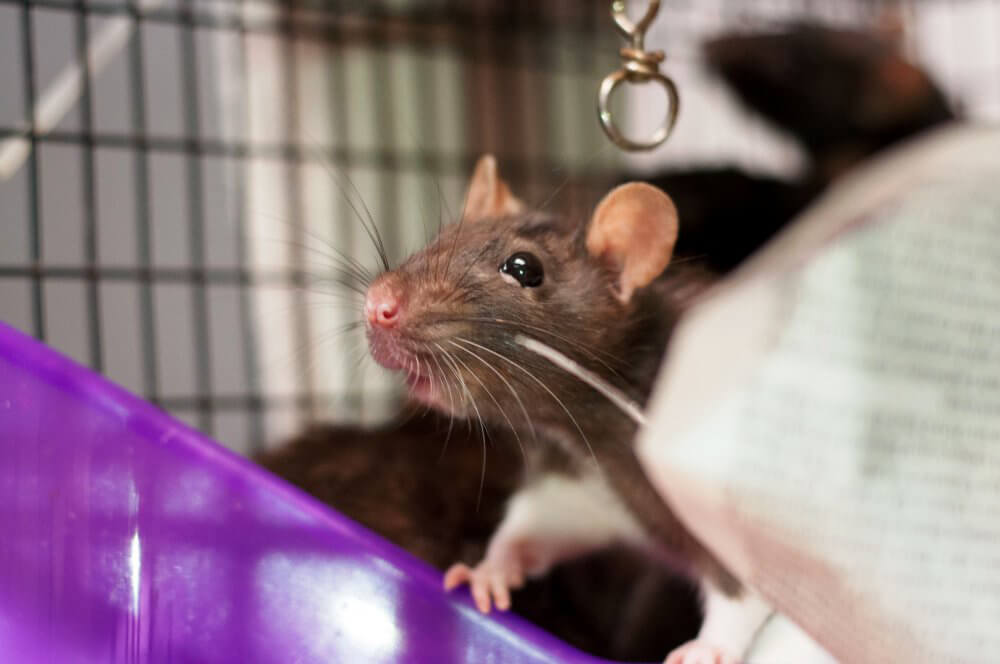 "If you want me to get out of this hammock, you're going to have to make it worth my while."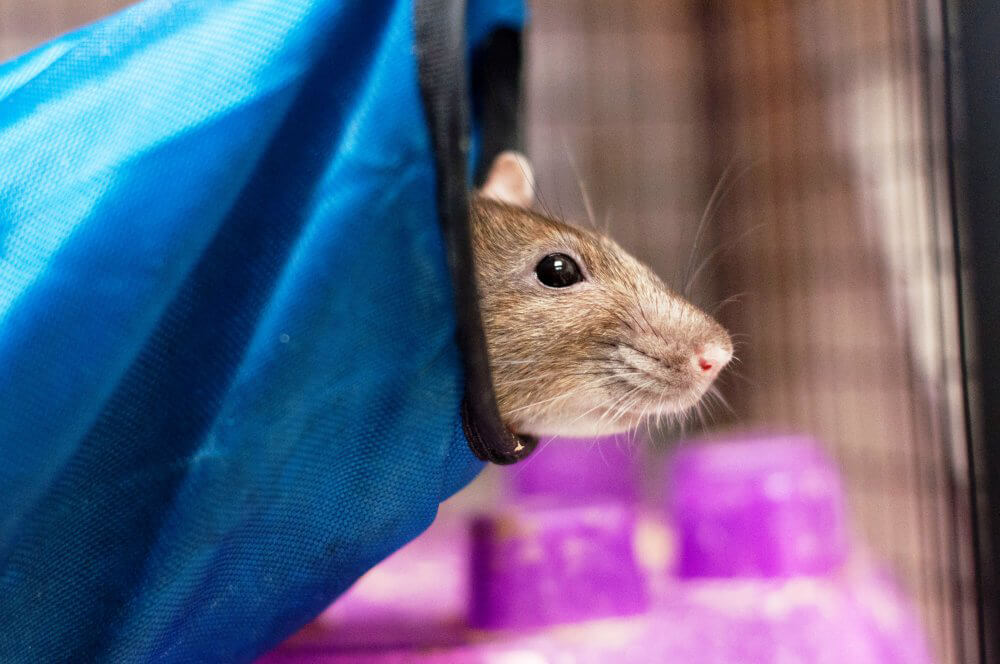 Bianca and Bettina keep their luxurious fur looking movie-star fabulous with frequent grooming sessions.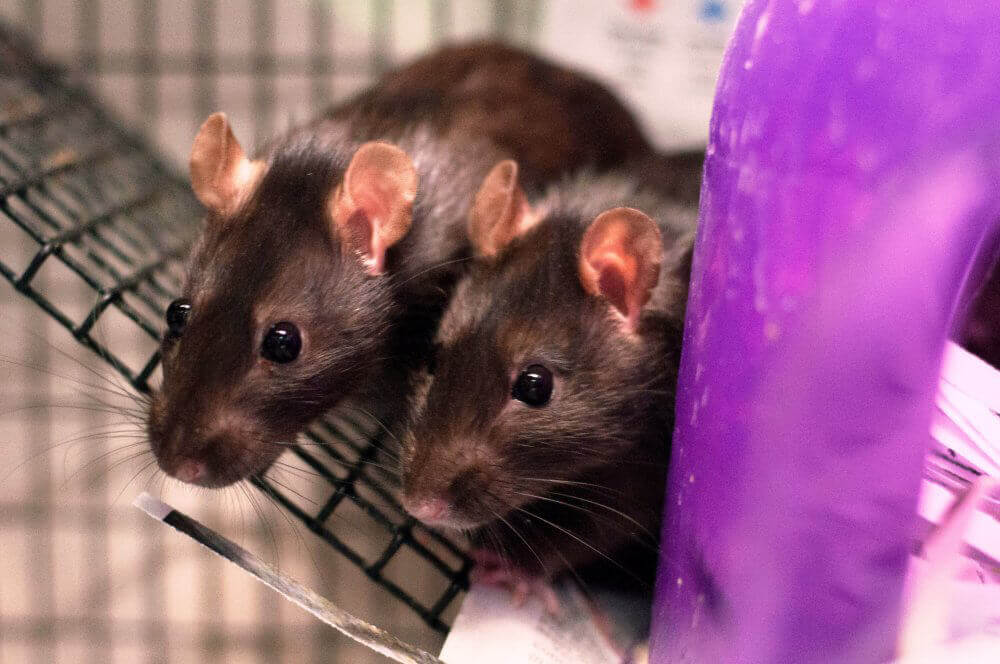 Teddy lost an ear in some unknown mishap before he came to PETA, but don't let his unconventional appearance fool you—he's a perfect gentleman who daintily accepts apple slices and head scratches with perennial good humor.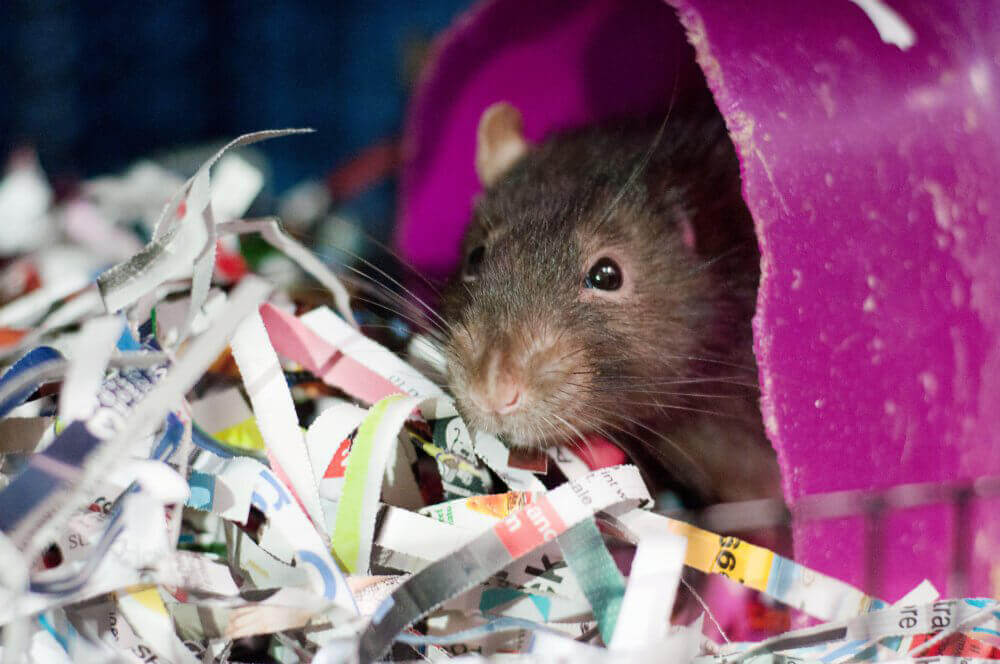 Teddy is the king of the plastic castle!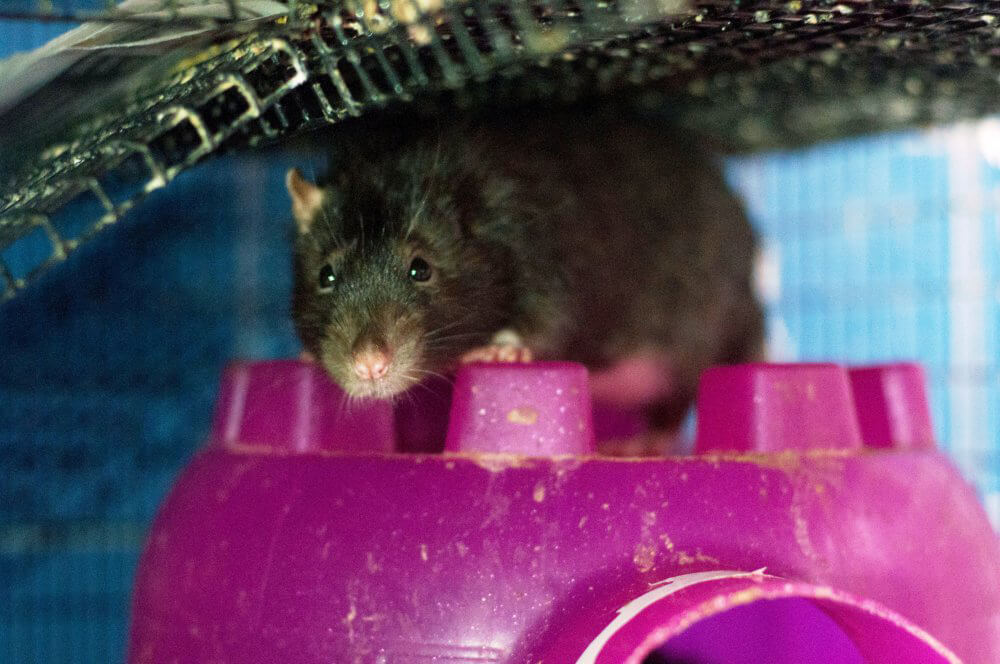 Shredded newspaper and cardboard boxes have their merits, but Jesse could really go for a slice of banana right about now.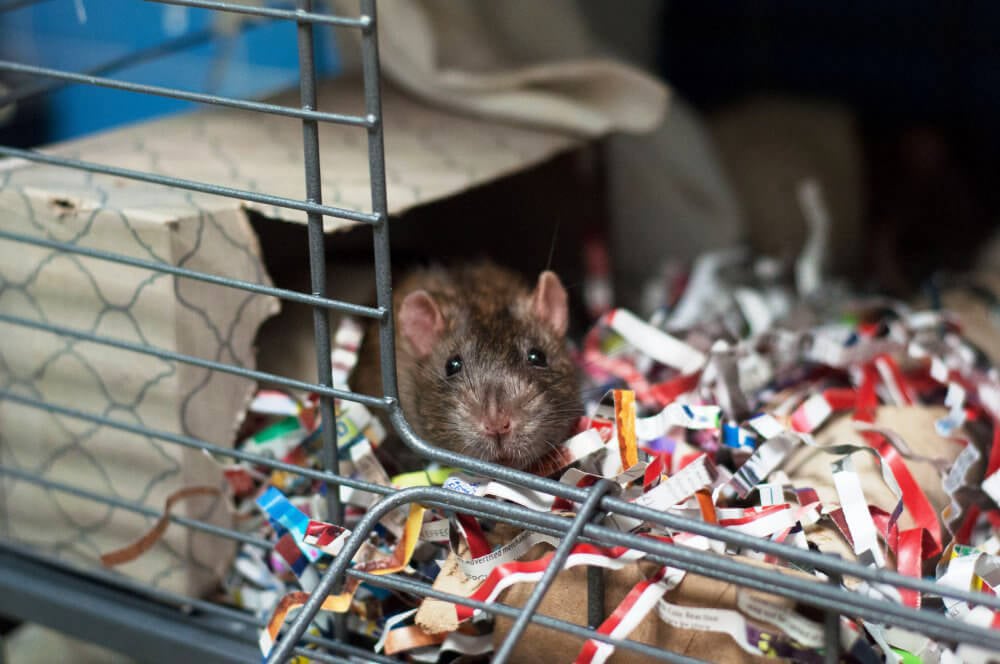 Henry musters up the courage to go for an afternoon stroll.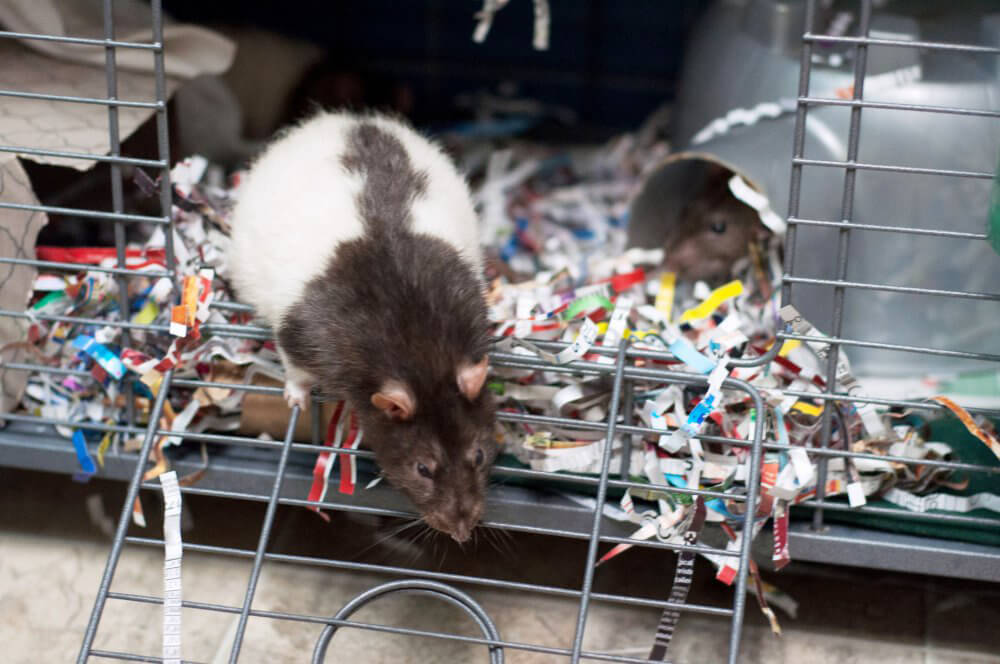 "Hey, do I smell grapes?"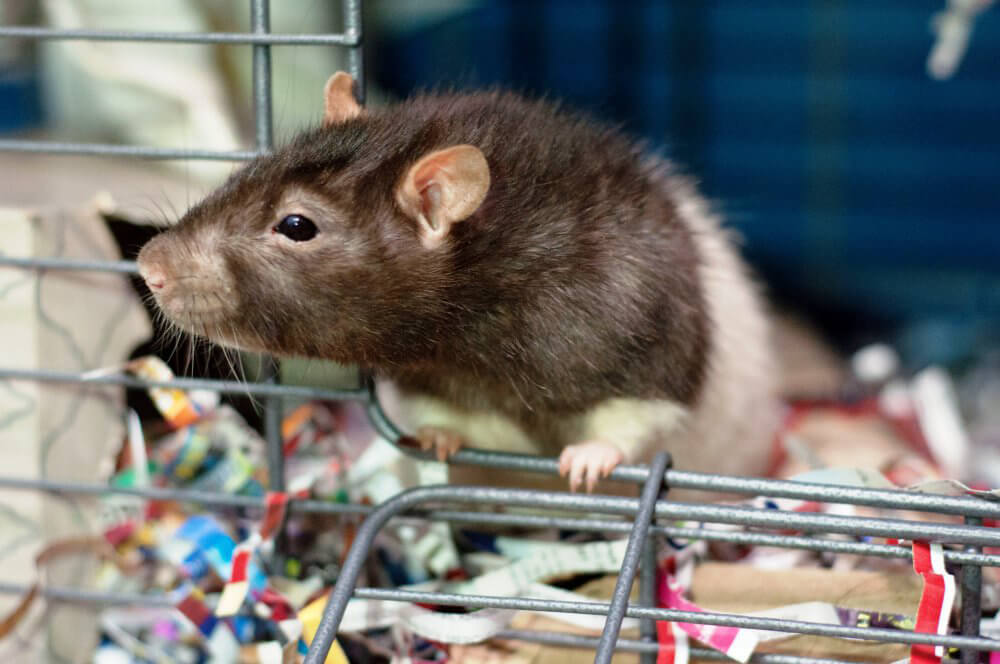 There is nothing Henry loves more than a good head scratch.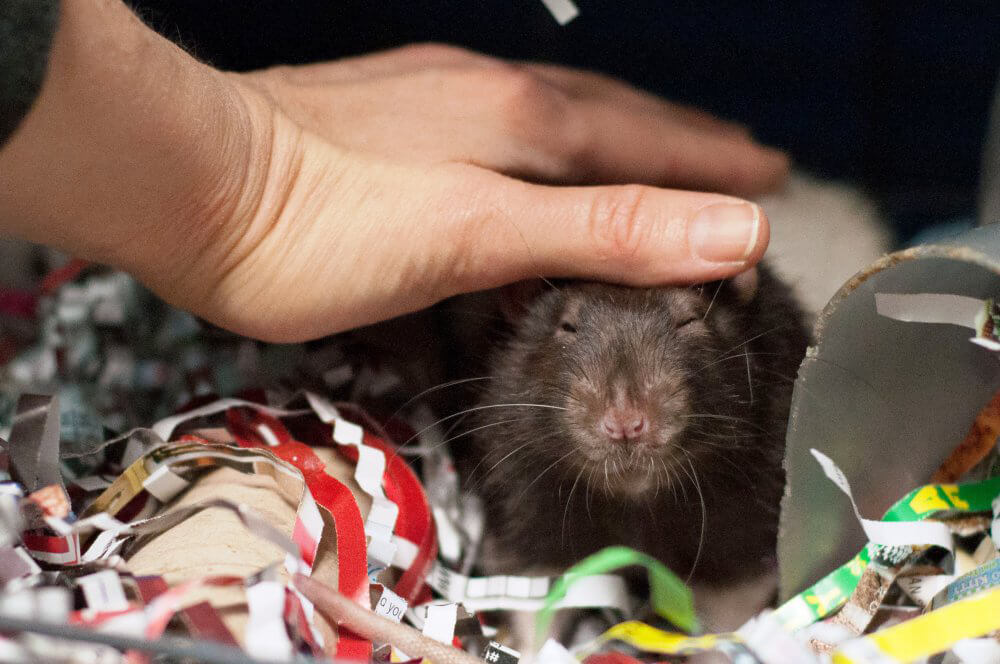 "Get outta town!" Seriously, Jesse and Henry (and the rest of the gang) would like to take a one-way trip to a new home. Yours?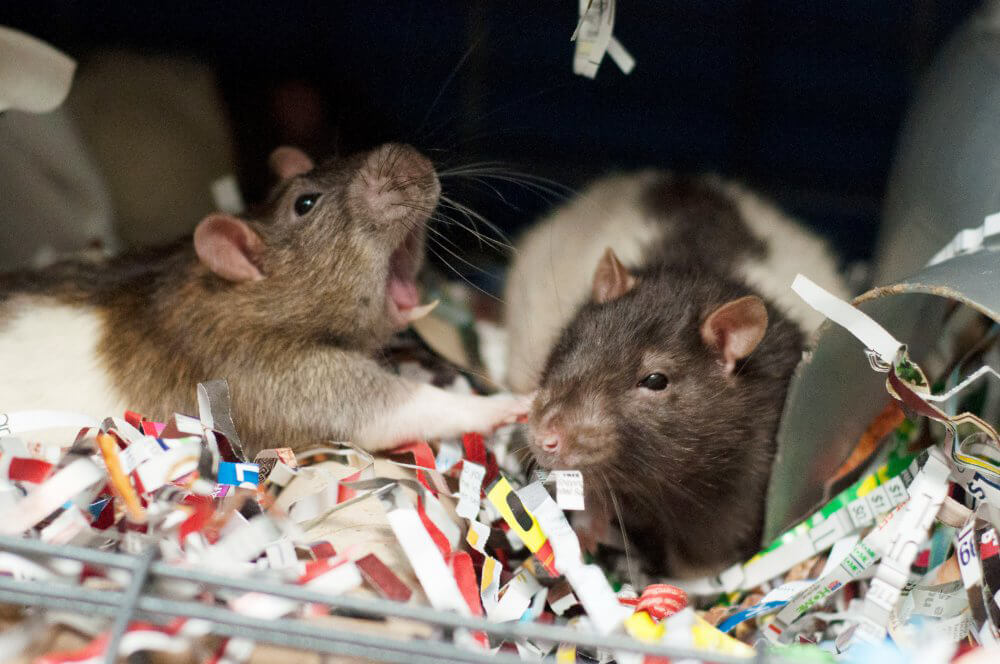 Just think: You could get a dose of sunshine and rainbows every day if you were to open your home to one (or two or three) of these charming rodents. If you live on the East Coast, e-mail [email protected] to learn more about correcting the rat-to-human ratio in your home.