Did you think pink was just for girls? These rescued rat brothers, Ben and Casey, would like to disabuse you of that notion. Check out those pink toes: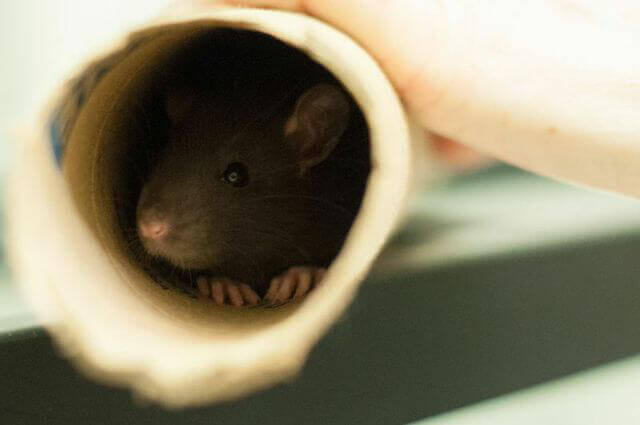 And that pink nose: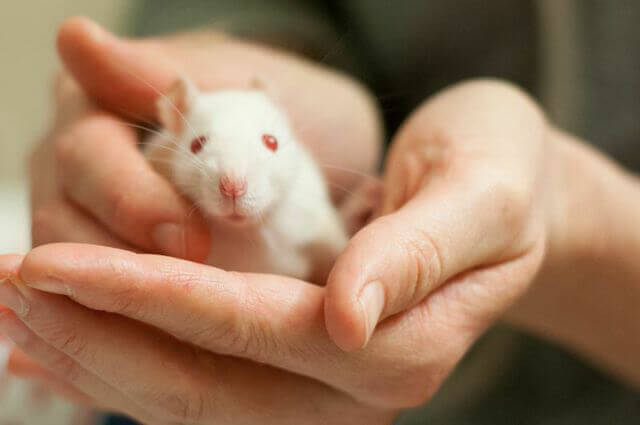 Not to mention the pink tail: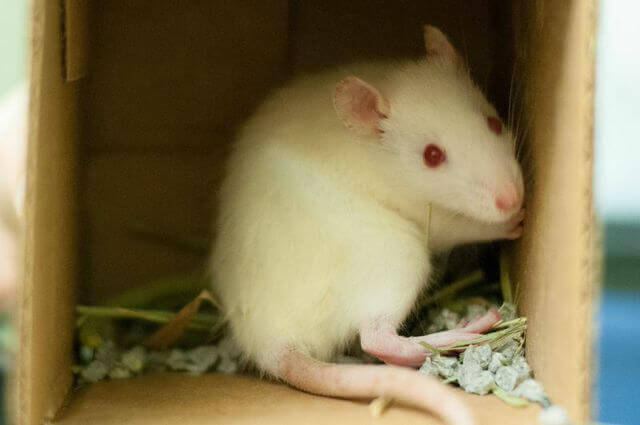 We would be remiss if we failed to point out the pink ears: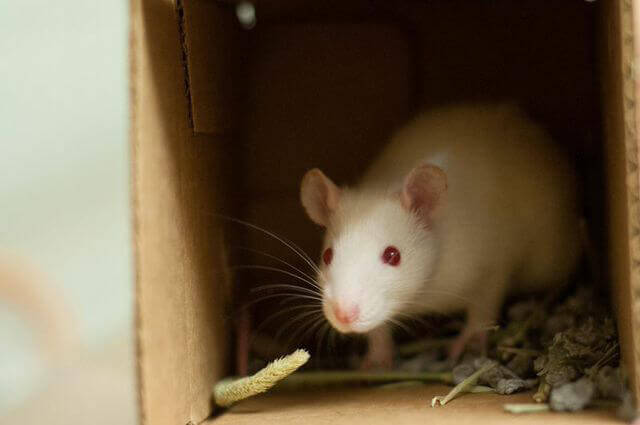 Casey even has pink eyes!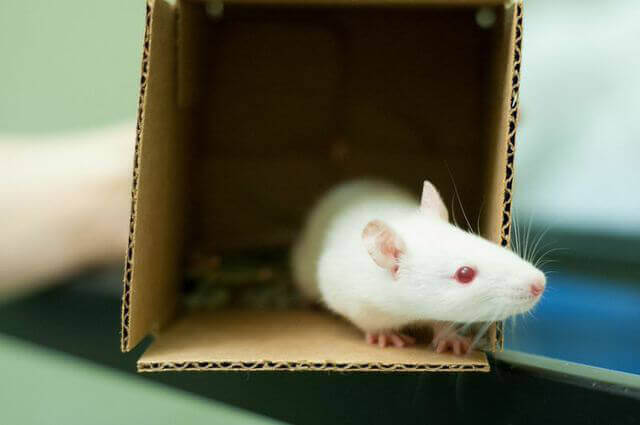 You can throw away your rose-colored glasses because these two friendly young rats are ready to put your home in the pink. Just as handsome as their movie star namesakes, Ben and Casey are eager to stroll down the red carpet—or whatever color your carpet happens to be.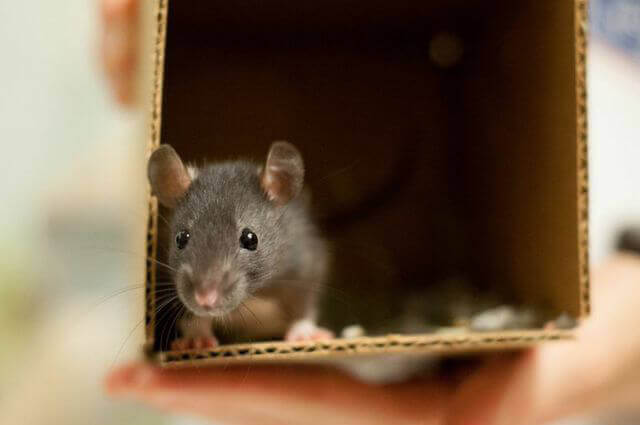 Unlike some brothers, these boys get along great and can often be found cuddling together in their own tiny hammock or in cardboard boxes. They love nothing more than drag racing through their mailing tube "highway," giving each other baths, and sharing snacks of bananas, melons, and romaine lettuce. Ben and Casey don't give autographs, but if you ask nicely, they might give you a nibbly kiss.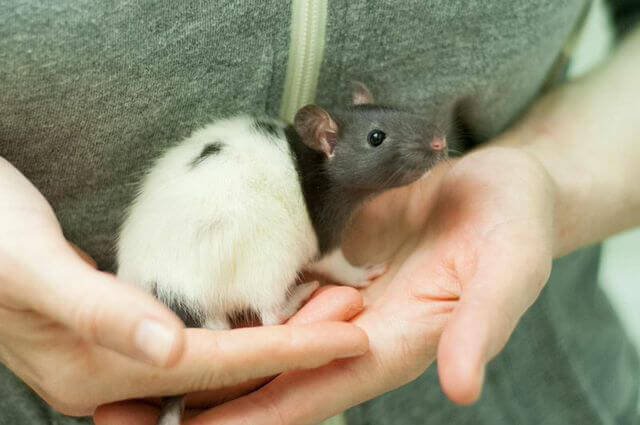 Do you live on the East Coast and want to share your home with two tiny superstars? E-mail [email protected] to find out more about adopting Ben and Casey (or any of their equally adorable siblings, who are also up for adoption).