If you're a sucker for a fluffy kitty—and honestly, who isn't?—I will warn you that you must not under any circumstances look at the photo below if you are standing anywhere near a smartphone or computer, because you will not be able to control yourself from immediately e-mailing [email protected] and putting in a bid to adopt this little charmer. Repeat: Do not look at the photo below.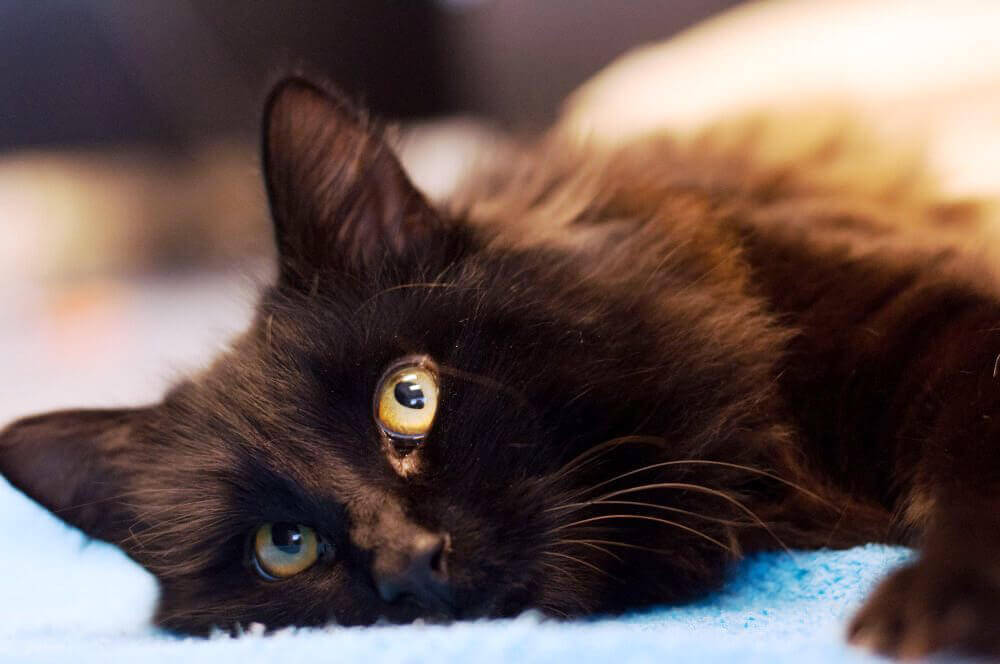 You had to look, didn't you? You can't say you weren't warned, but since you've come this far, I suppose I might as well seal your fate by informing you that Midnight is 8 months old, friendly, affectionate, gentle, playful, and, it goes without saying, dangerously fluffy.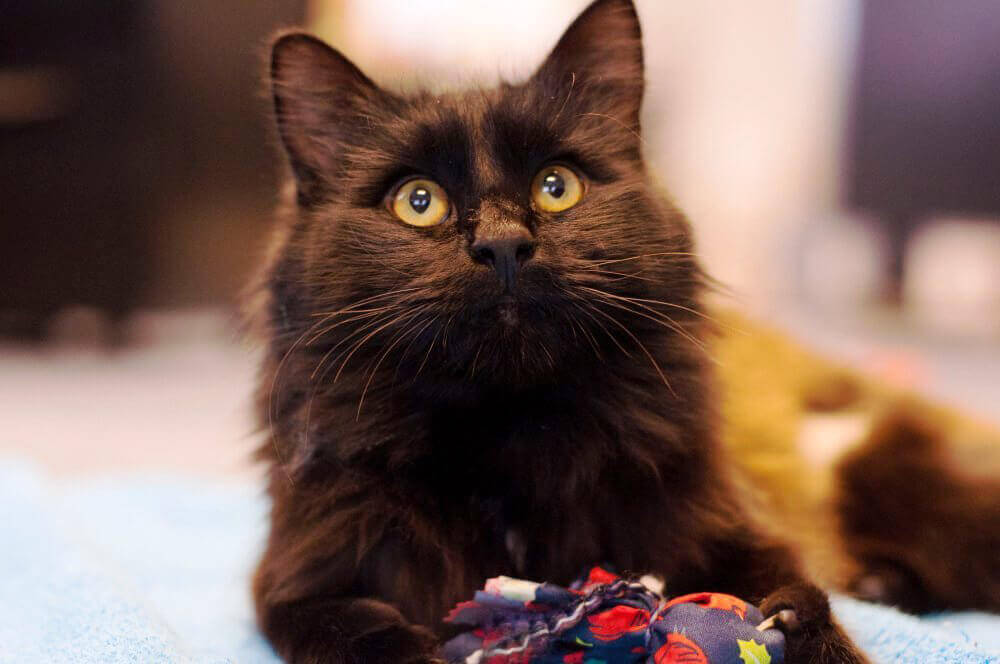 Midnight came to PETA after his former owners noticed a large lump on his side. We rushed the kitten to one of our mobile clinics, where the veterinarian determined that Midnight was suffering from an infection and a hernia, probably caused by a bite or some other traumatic injury. He was going to need surgery to remove the mass, which his owners could not afford—nor were they willing to allow Midnight indoors (he had been living outside 24 hours a day)—so they relinquished him to us so that we could give him the care he needs.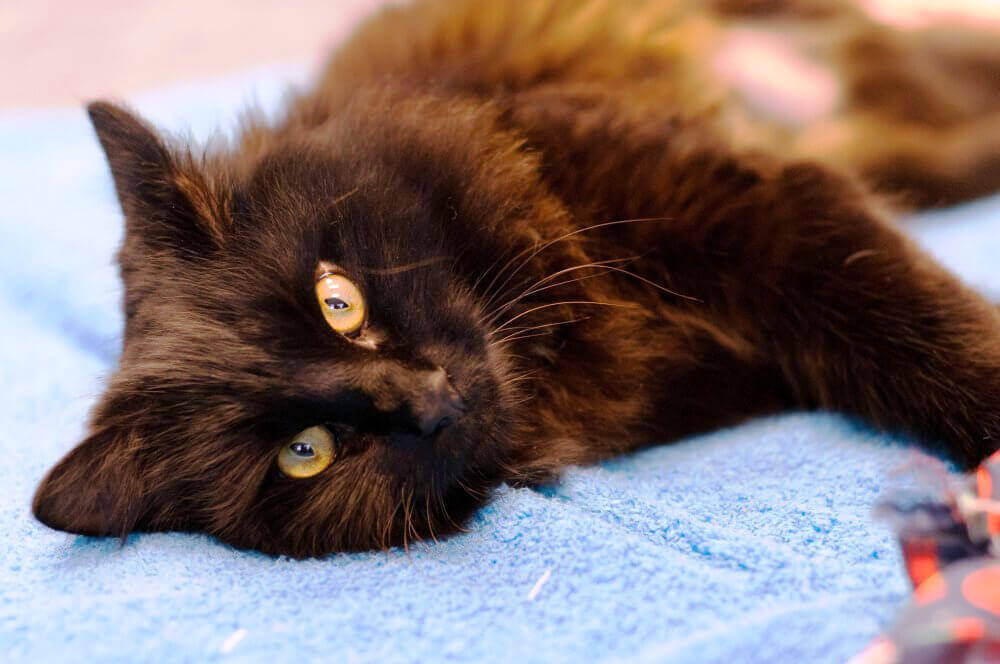 Midnight came through the surgery with flying colors and immediately launched a campaign to worm his way in to the heart of each and every PETA staffer—a campaign that has proved to be child's (kitten's?) play for this irresistible ball of fluff. Just when you think you might be the one person on Earth who is immune to his charms, he starts kneading. That's right—he's not above playing the kneading card.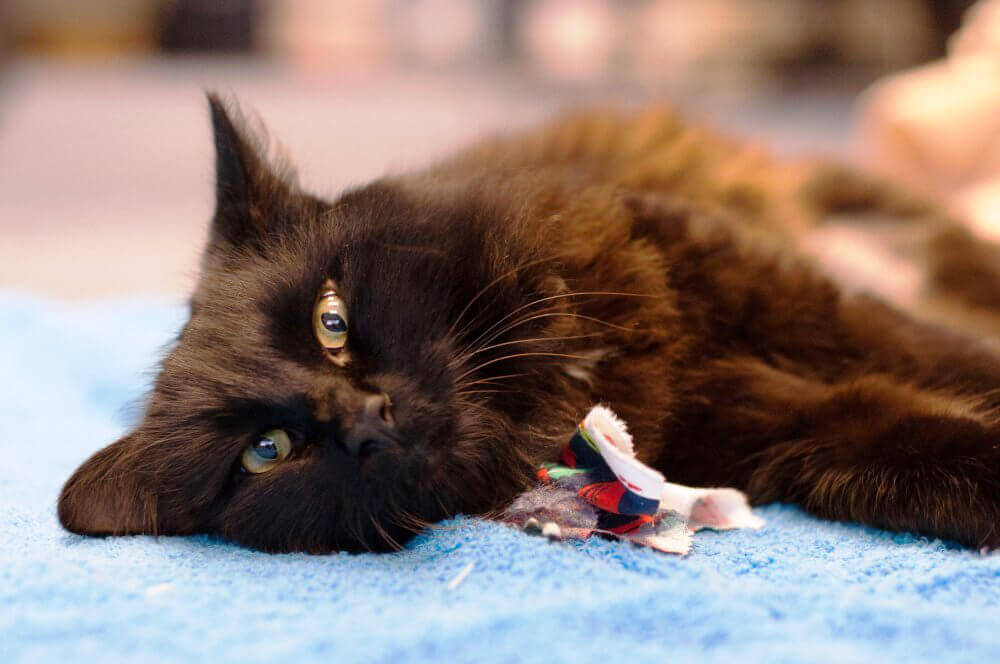 By now, you've probably already started typing up your e-mail to [email protected], but for those of you who are still with me, I will add that Midnight gets along well with cats, dogs, and humans, is litterbox trained, has been neutered, and will be microchipped and vaccinated before adoption. If you live anywhere on the East Coast, don't even bother trying to resist: Just accept the inevitable and e-mail [email protected] to find out how to get more fluffiness into your life.