It's estimated that there are approximately 80 million homeless cats roaming around the U.S. Let that number sink in for a moment. That's roughly 10 times the human population of New York City, America's largest city. Thanks to PETA, this kitten didn't become one of those statistics.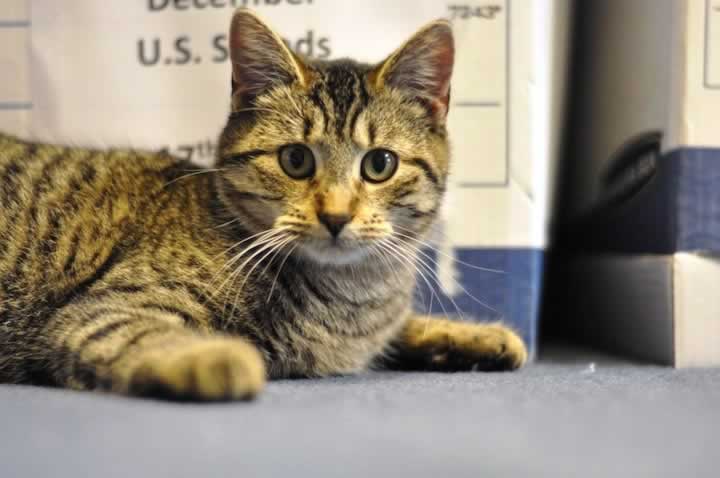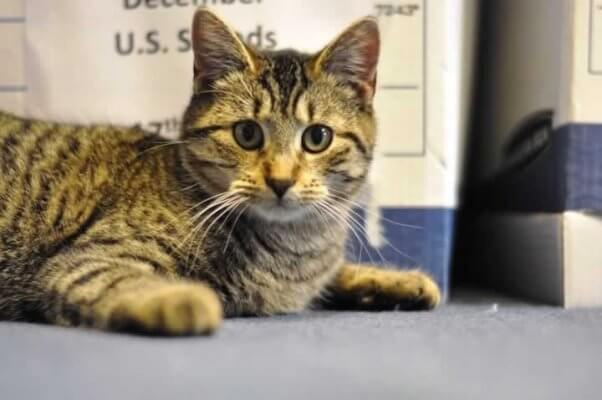 After hearing about PETA's free or low-cost mobile spay/neuter clinics, Ranger's family asked for our help sterilizing him and their other four cats and one dog. We readily agreed, natch. Our clinics have spayed and neutered more than 137,626 animals over the past decade, preventing the suffering of hundreds of thousands of animals.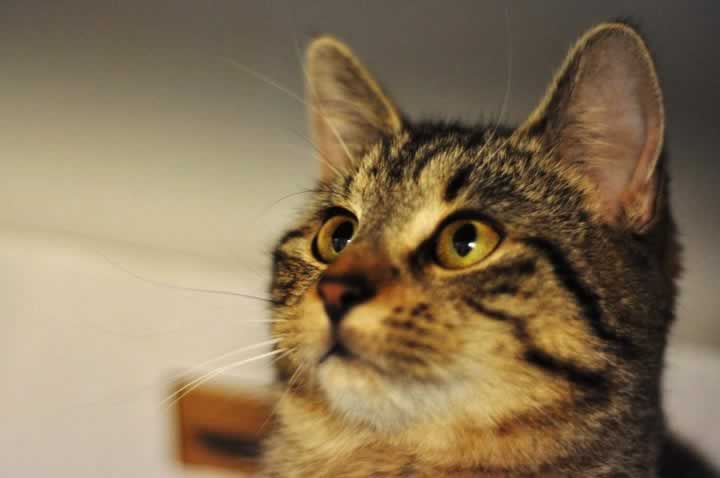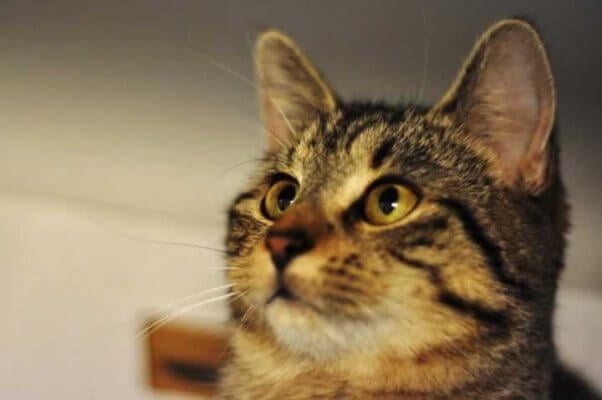 A few weeks later, Ranger's financially strapped owners realized that they couldn't afford to care for all their animals and asked us to take the 8-month-old kitten. Again, we readily agreed.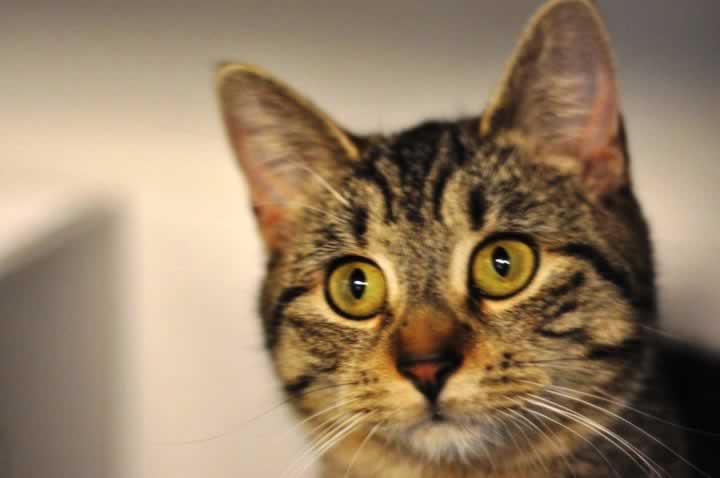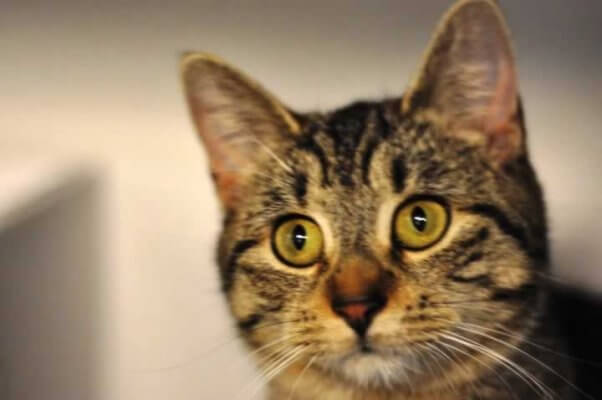 After making himself at home for a few days at the Sam Simon Center, PETA's headquarters in Norfolk, Virginia, (in the photo below, he's "helping" our Membership Department with some paperwork), he was placed in a foster home.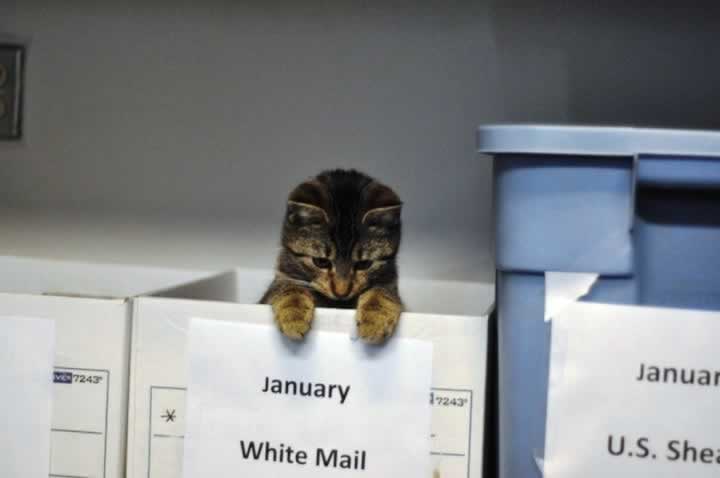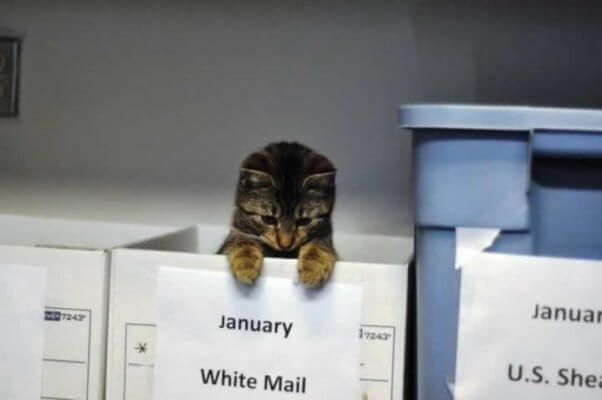 Ranger's foster mom reports that he "loves to snuggle up and purrs constantly."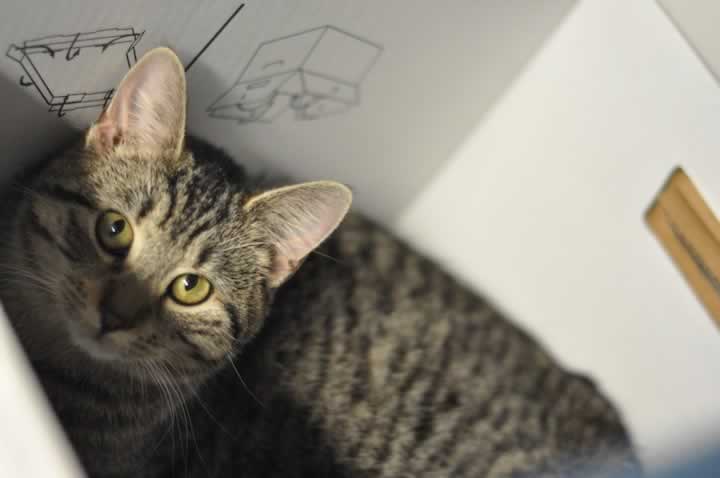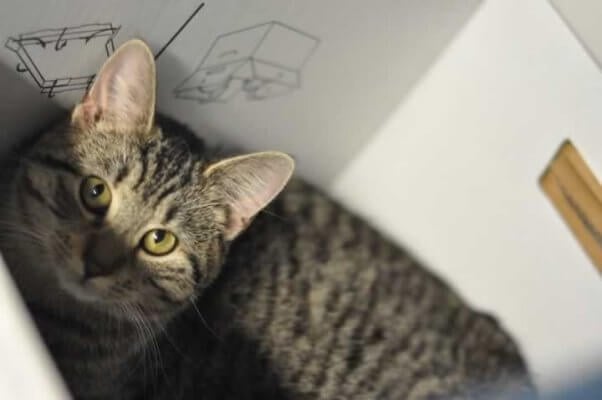 Like his Army Rangers namesake, the kitten is a master at stealth maneuvers and sneak attacks—catnip mice are a favorite ambush target.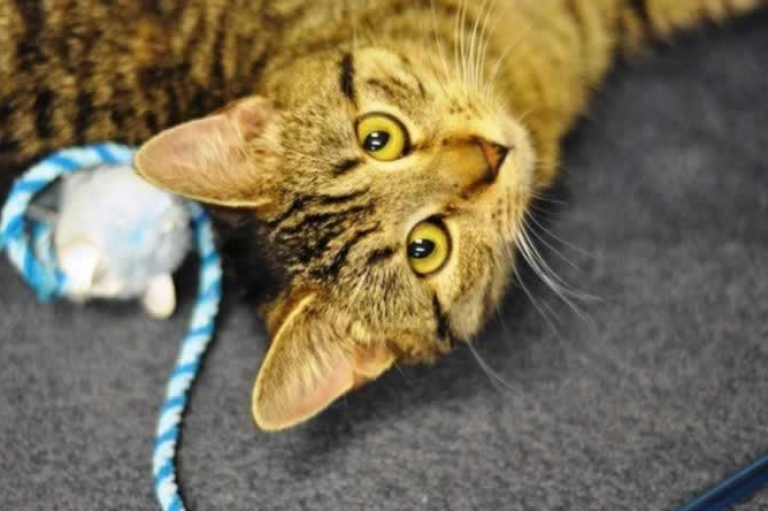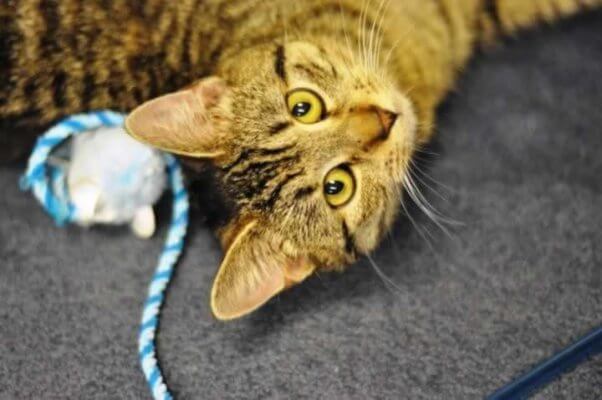 He's especially keen on surveillance, scanning the property's perimeter from his position in the window and assessing threats from passing birds and squirrels.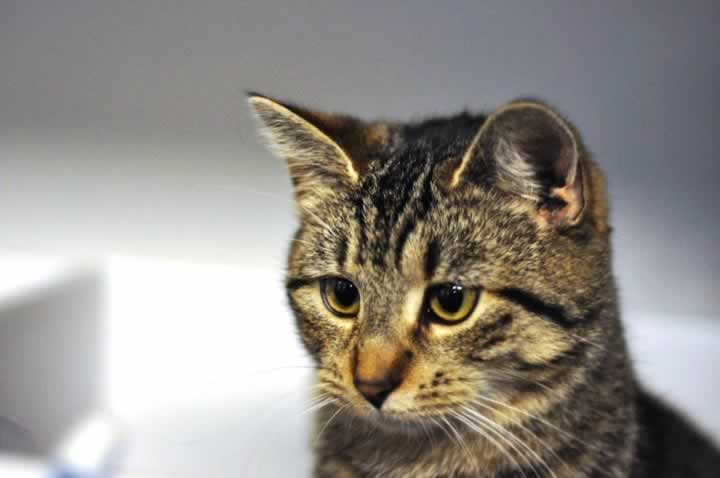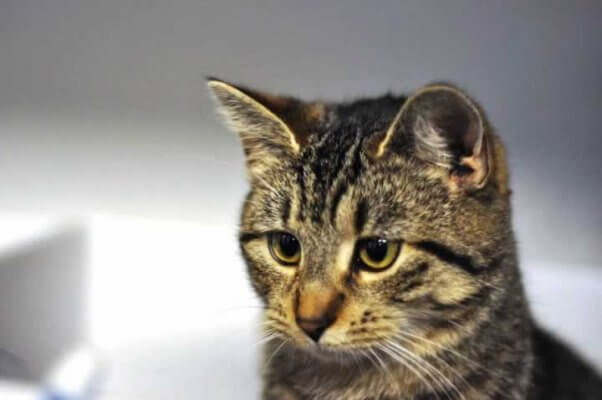 Having lived in a home with other cats and dogs, he gets along well with other animals. Would you like to make your home "Army Strong" by enlisting this eager young recruit? Let Ranger "lead the way" by e-mailing [email protected].