Ahead of Succession's May 28 series finale, actor James Cromwell took over the Atlantic City Boardwalk in New Jersey with a message for Starbucks: Stop milking customers who choose vegan options. The actor's appeal was blasted on nearly 100 screens along the busiest stretch of the iconic walkway and within sight of two Starbucks locations.


"Dropping the upcharge would make it easier for compassionate customers to choose animal- and planet-friendly vegan options," said Cromwell. "My friends at PETA and I are calling on Starbucks to join the many other coffee companies who have already stopped charging extra for these choices."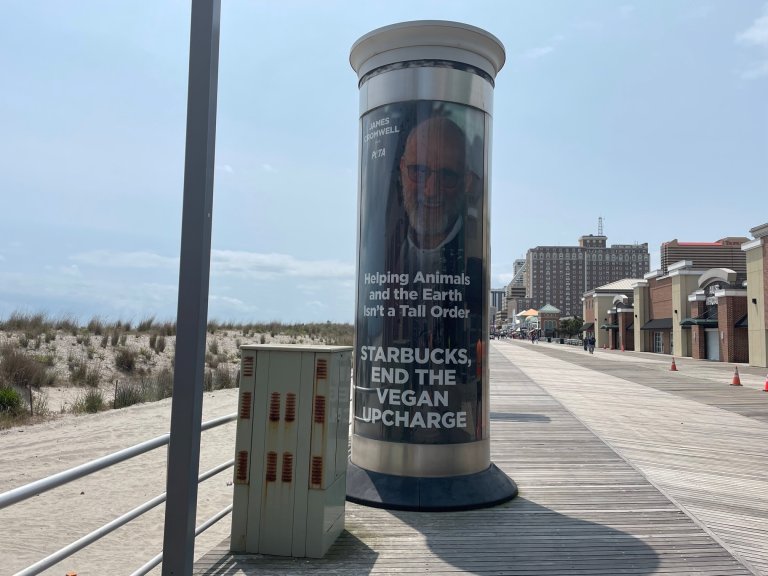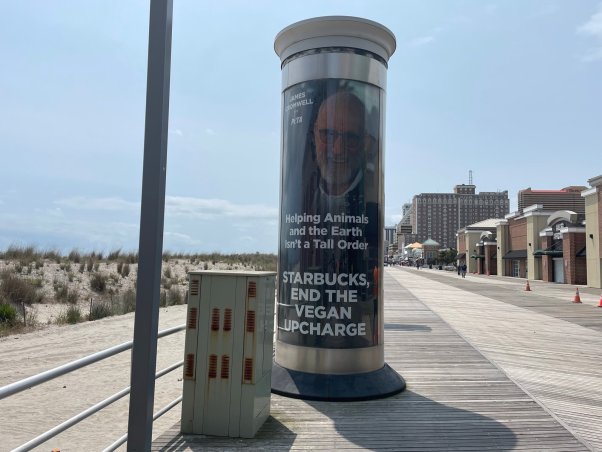 Blue Bottle Coffee, Caribou Coffee, Noah's New York Bagels, Panera Bread, Philz Coffee, Pret A Manger, and Stumptown Coffee Roasters already offer vegan milks at no extra charge—it's time for Starbucks to get on board and stop penalizing vegan and lactose-intolerant customers.
The Boardwalk messaging blitz is the latest action in a campaign by James Cromwell and PETA to pressure Starbucks to end its upcharge for vegan milks. Last year, the star even superglued himself to a Starbucks counter in New York City. Click here to see more highlights from our showstopping campaign.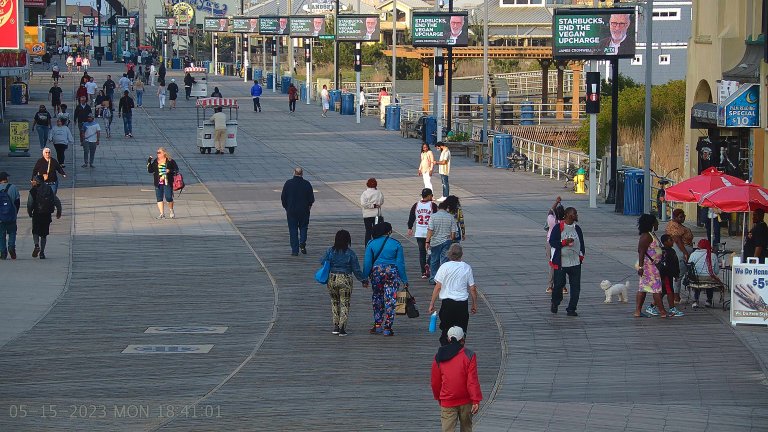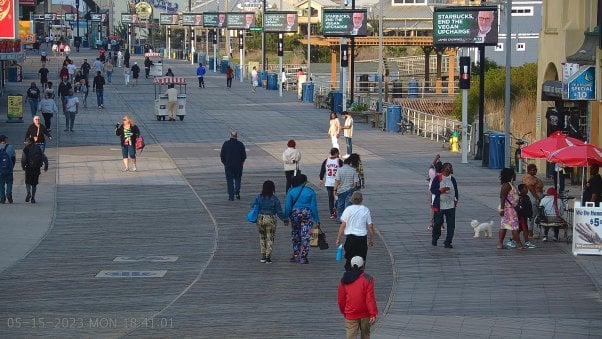 Join actor James Cromwell and PETA in urging Starbucks to stop charging extra for vegan milks: