Update: The good ol' U.S. Postal Service has succeeded where others failed. When PETA made a third attempt to deliver 90,000 postcards objecting to experiments on cats at the University of Wisconsin–Madison—this time, via plain old first-class mail—the National Institutes of Health (NIH) had no choice but to accept the package. Please continue to keep up the pressure by sending e-mails to NIH calling on it to stop funding these cruel experiments.
Originally posted on July 16, 2014:
When we asked PETA members and supporters to pen postcards to the National Institutes of Health (NIH) urging the agency to stop funding cruel sound-localization experiments on cats at the University of Wisconsin–Madison (UW), 90,000 of you responded.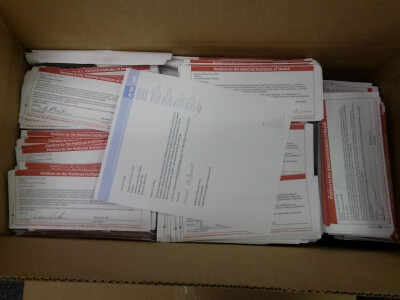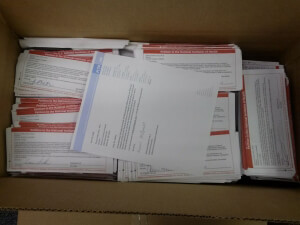 You reminded NIH that in these archaic experiments, cats have steel posts screwed into open wounds on their heads and metal coils implanted in their eyes and some are intentionally deafened.
Earlier this year, the U.S. Department of Agriculture (USDA) fined UW-Madison more than $35,000 for seven separate violations of the Animal Welfare Act, including an incident in which a cat named Broc, who has been tormented in this experiment for more than a decade, was severely and carelessly burned during surgery. A USDA inspector also found "a pattern of recurring infections" in these cats, which led to the deaths of Double Trouble, Slinky, and others.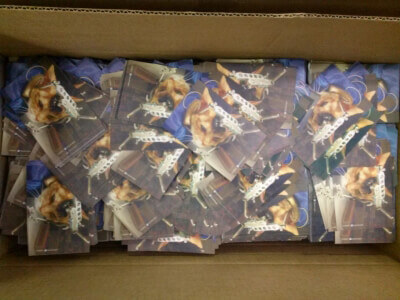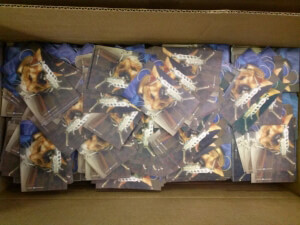 We loaded your postcards into boxes and mailed them to several NIH offices, including the National Institute on Deafness and Other Communication Disorders, which is funding the experiments with your tax dollars. And that's where we hit a snag. Craig Jordan, the institute's director of the Division of Extramural Activities, refused to accept the packages.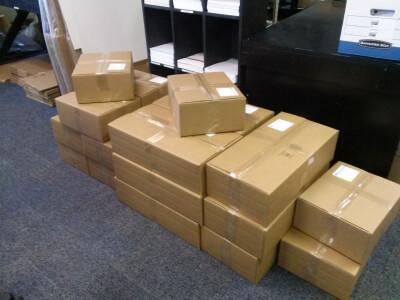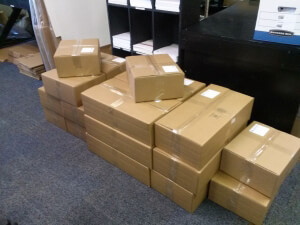 Next, we called Mr. Jordan and asked him very politely to accept the delivery. He pretty much told us, "Talk to the hand," although not in so many words.
What You Can Do
Some people just can't take "no" for an answer—and we hope you are one of them.
While we work to get the petitions into the best hands possible at NIH, please keep the pressure on by asking NIH to stop spending millions in taxpayer dollars to torture cats. We must do all that we can to ensure that the pleas to save these animals don't fall on deaf ears.