She's one of Sam Simon's personal heroes. She can protest with the best of them. She runs her own business and donates all the proceeds to ending marine mammal captivity. And—oh, yeah—she's only 9 years old.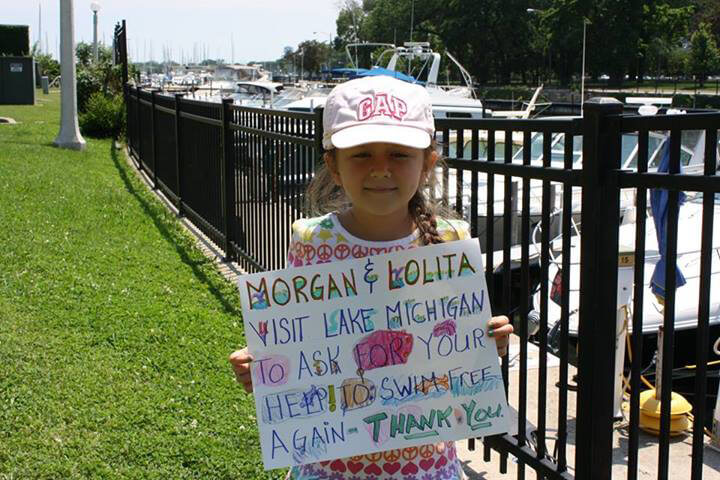 Maeve Wolski can rattle off the names of captive orcas like most kids can rattle off video games. The tiny dynamo isn't even in fourth grade yet, but she's already making waves for captive marine mammals in her hometown of Chicago and around the world. So PETA Kids is presenting Maeve with a well-deserved Hero to Orcas Award.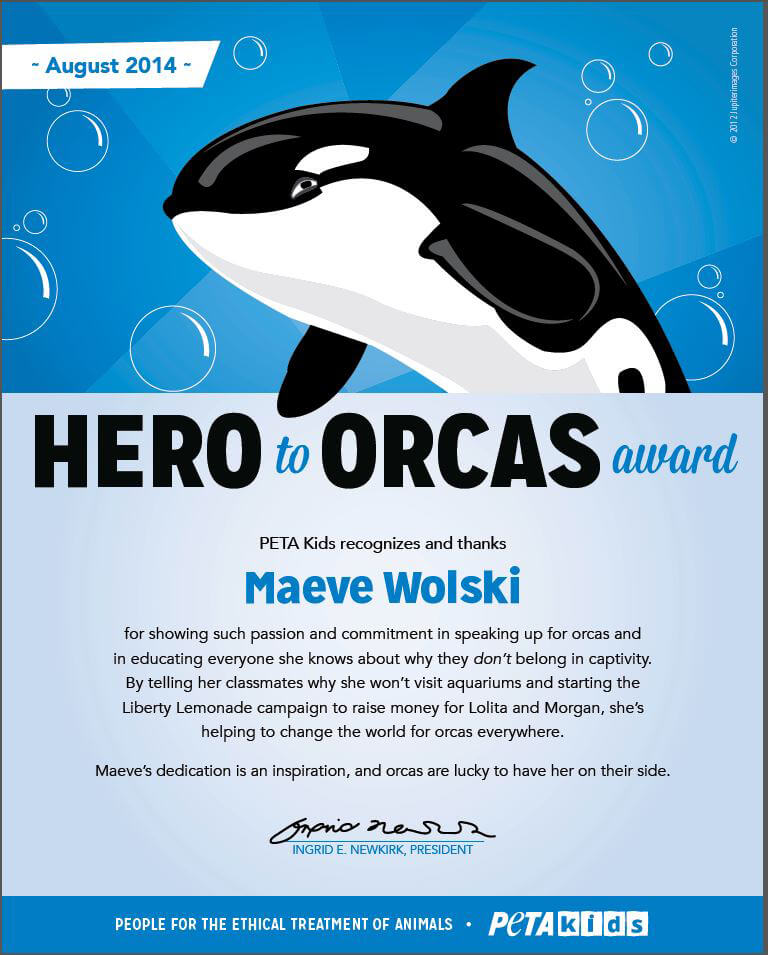 Maeve organized her first demonstration at the age of 7 when her second-grade teacher planned a field trip to Chicago's Shedd Aquarium. Not only did Maeve refuse to go on the trip because Shedd holds beluga whales and dolphins captive, she also asked for permission to present a report to her class on why she wouldn't be joining them. When her teacher denied her request, telling her, "We don't share our personal business with the class," Maeve and her mother took the issue to the school principal and she was allowed to give the presentation. And when it came time for the third grade field trip to Shedd, two more students refused to go.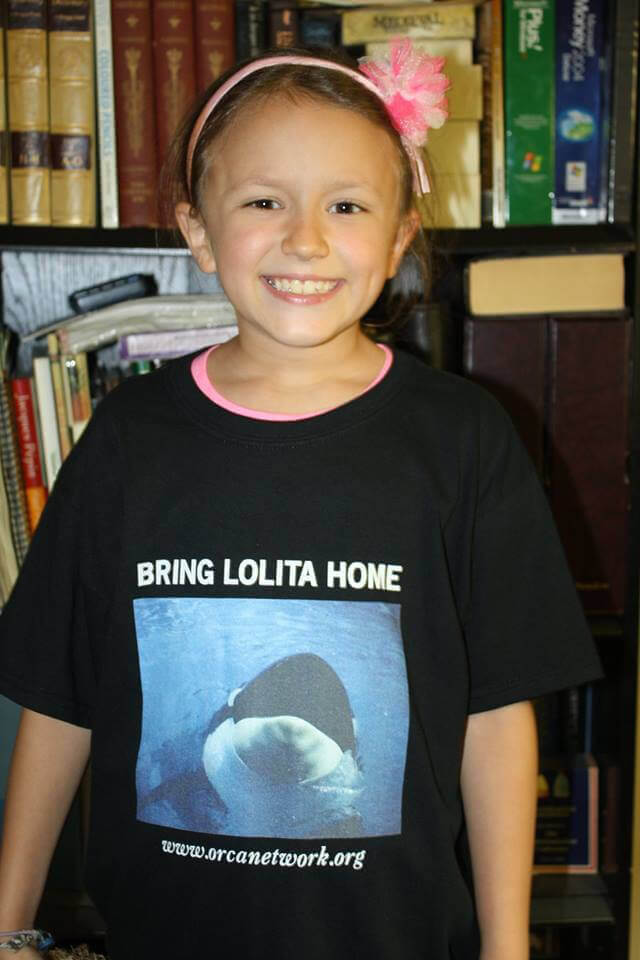 Maeve's mother, Veronica, nominated PETA friend Sam Simon for an award for his work to end marine mammal captivity. When Sam won, Veronica and Maeve were flown to Los Angeles for the award presentation. Of all the notable attendees that evening, Sam spent most of his time with Maeve. She gave him the speech she had prepared for her class, which he took with him. Sam read Maeve's speech on his radio show three times—once to Death at SeaWorld author David Kirby, which made Maeve's year.
Over the summer, Maeve's been busy running her "Liberty Lemonade" stand. She donates all of the money she earns to help free Lolita, the lone orca at the Miami Seaquarium who's spent the last 44 years in the tiniest orca tank in the U.S. Maeve and her mother set up the lemonade stand in locations all over Chicago, with Maeve often bringing her friends along to help. They also go door-to-door selling Liberty Lemonade and educating people about Lolita's plight and how to help her. Marine animal abusement parks, such as the Miami Seaquarium and SeaWorld, teach kids all the wrong lessons: That it's acceptable to imprison animals, deprive them of everything that is natural and important to them, breed them and separate families, and allow them to go insane from loneliness, stress, confusion, and frustration. Little Maeve isn't buying it. She's going to keep advocating for majestic marine mammals until the last of the captives is free. And she's going to get her entire generation on board with her.