One of the main obstacles to spaying and neutering for many elderly and low-income people is transportation. Most buses and trains don't allow animals on board, so how can someone without a car get their animals to the vet? PETA's mobile clinic staffers solve that problem by providing free transportation for anybody who asks. In May alone, PETA provided round-trip transportation to dozens of animals and sterilized 860 animals in need near our Norfolk, Virginia, headquarters.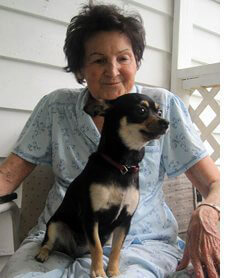 Trixie's doting guardian no longer drives and was so grateful for our help getting Trixie to her spay appointment.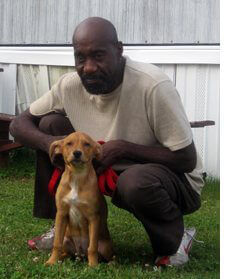 Boo Boo's guardians cried tears of joy when we offered to spay Boo Boo and her feline sister free of charge.
Of the animals SNIP performed surgeries on in May, 40 were pregnant females and 102 were feral cats, adding up to thousands fewer unwanted babies. You can help support PETA's vital spay-and-neuter program by making a donation to our fleet of mobile spay-and-neuter clinics. And you can help in your own area by volunteering with spay-and-neuter initiatives and offering to transport animals to the vet.
Written by Michelle Sherrow