You won't believe how animals are being abused today. Will you take all the steps below to help?
1. Rabbits' Corneas Burned While Conscious


Did you know that animal experimenters are still burning rabbits' corneas and poisoning rats in order to test cosmetics? Even though the results of animal tests are often unreliable, labs all over the world continue to torture animals for makeup. Victoria's Secret, a leading global cosmetics retailer, used to be on PETA's list of companies that don't test on animals, but this year, it decided to start selling in China again—a market that requires cruel and archaic tests on animals for imported cosmetics products. You can tell the company to stop below.
 2. Drugged Horses Killed and Eaten 
Every year, more than 100,000 American horses are crammed into livestock trailers and trucked from the U.S. to slaughterhouses in Canada and Mexico. Many of these horses are former companions or were used for sport and some have been treated with drugs that are not safe for human consumption.
3. Dogs Left Outside to Freeze and Die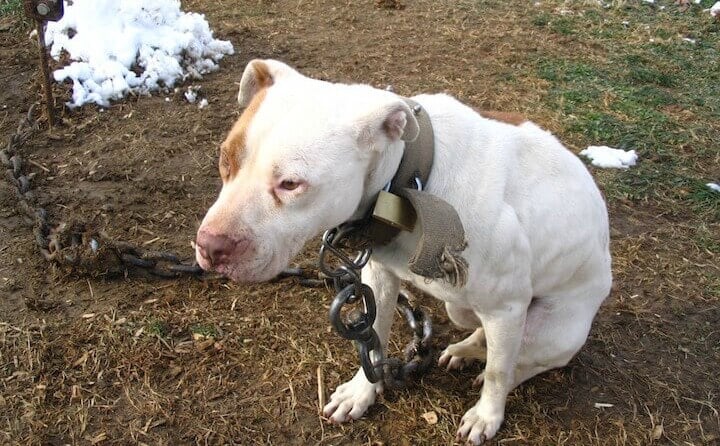 For many people, dogs are family. But the title "man's best friend" is not enough to protect some of them from a life spent on a chain. For "backyard dogs," there is little relief from summer's blazing heat or the freezing winter months. But there's hope. Thanks to generous sponsors, PETA's fieldworkers are able to deliver durable doghouses and straw to these animals, providing some comfort. Won't you help, too?
4. Orcas Raped by Humans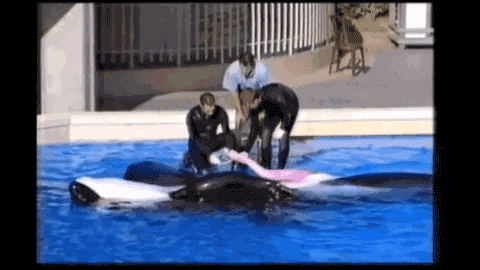 Most people know by now that SeaWorld hurts orcas. But did you know that in an effort to keep its failing business model alive and produce more animals to confine to tiny concrete tanks, the embattled theme park is actually raping orcas? Think that's disgusting? What's even more disgusting is how SeaWorld tells us that this is a "natural" process.
5. Chimpanzees Still Prisoners in Laboratories
Chimpanzees—our closest living relatives—are social, intelligent individuals who have rich mental and emotional lives, but hundreds are still kept as prisoners in U.S. laboratories, where many have been forced to endure decades of painful, invasive procedures and solitary confinement.
Recently, a government panel concluded that experiments on chimpanzees were "unnecessary" and the National Institutes of Health (NIH) promised to retire all federally owned chimpanzees to sanctuaries—but since this announcement, few have been retired and many have died while waiting.
 6. Feathers Torn From Live Birds' Skin 
Any way you look at it, when people buy down, it hurts birds. Some down comes from birds killed for meat and foie gras, and some comes from birds who were plucked repeatedly while still alive. Yoga-apparel company Lululemon continues to sell cruelly produced down and claims that the feathers come from birds who were not alive during the process, but there's simply no way to be sure.
7. Body Parts Shipped by UPS
More than 40 airlines have banned the transport of wildlife trophies so that hunters such as Walter Palmer can't import the heads of animals like Cecil the lion. However, UPS refuses to join the ban and continues to support the hunting of exotic animals—even in the wake of the recent slaughter of Zimbabwe's largest elephant. You can tell UPS that supporting trophy hunts is unacceptable by clicking below.
8. Sheep Beaten, Kicked, and Stomped On 
Everywhere that eyewitnesses from PETA and its affiliates go, they see the same disturbing behavior: Sheep are beaten, kicked, stomped on, mutilated, and killed for their wool. The best way to stop this abuse? Pledge to go wool-free this winter!
9. Live Pigs Cut Into for Military Training
PETA's eyewitness investigations have documented that pigs are shot in the face and cut open while alive and that goats' legs are hacked off with tree trimmers during military trauma training courses.
Send a polite e-mail to your congressional representatives urging them to support the Battlefield Excellence Through Superior Training (BEST) Practices Act (S. 587/H.R. 1095), which will put a stop to these cruel military animal laboratories.
10. Animals Killed for Our Plates
On today's factory farms, animals are crammed by the thousands into filthy, windowless sheds and stuffed into wire cages and metal crates. With so many delicious plant-based options on the market, it's hard to believe that anyone is still supporting this cruel industry. But you can pledge to go vegan today, order a vegan starter kit (on us!), and start saving up to 100 animals a year.
Want to help even more? There are always more animals who need PETA's help than there are financial resources to come to their aid. Please consider making a donation to support PETA's work for animals.