Is a healthy lifestyle one of your goals for 2023? What about helping the environment? Or being a kinder person? Well, you can achieve all of that by going vegan! Being vegan is great for your health and the environment, and most of all, it's the best way to help animals. Here are 10 celebrity quotes to reassure you that going vegan is the best decision you'll make in 2023:
Lizzo
"I lead a very healthy lifestyle—mentally, spiritually, I try to keep everything I put in my body super clean. Health is something I prioritize, wherever that leads me physically. Like veganism, people were like, 'You're a vegan? What, are you deep frying the lettuce?' I'm not a vegan to lose weight, I just feel better when I eat plants."
We love to see @lizzo eating #vegan on her IG and TikTok!

Eating plant-based will have you feelin' GOOD AS HELL! pic.twitter.com/1u6CXz9hKg

— PETA (@peta) June 18, 2020
Pinky Cole
"I want my children to understand that you can live a cruelty-free lifestyle and it can taste good."
The cherry doesn't fall far from the tree 🍒@SluttyVeganATL's Pinky Cole and her perfect vegan baby are sweet and THRIVING thanks to vegan life ❤️ https://t.co/6tFsGvZbal pic.twitter.com/vanm8Li0Br

— PETA (@peta) September 21, 2022
Alicia Silverstone
"Being vegan truly is the secret to my life's joy and peace. I feel physically and spiritually better than I could have ever imagined knowing that I am doing everything I can to reduce animal suffering with simple lifestyle choices like being vegan, never wearing any products made from animals (like wool and leather), and buying only from companies that NEVER test their products or ingredients on animals."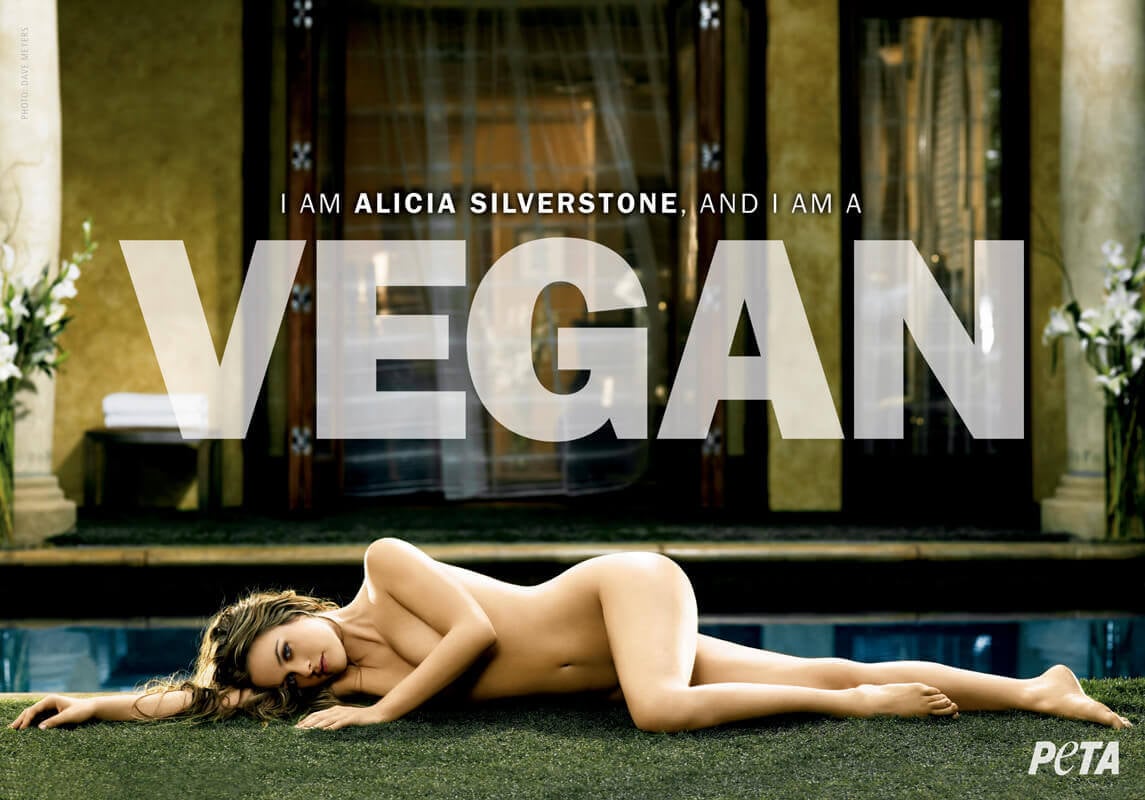 Jessica Chastain
"I don't want to torture anything. I guess it's about trying to live a life where I'm not contributing to the cruelty in the world. … While I am on this planet, I want everyone I meet to know that I am grateful they are here."
"The Meat and Dairy industry is the 3rd leading cause of climate change"
I've been a happy vegan for 14 years. I love the way it makes me feel! Thank you #JoaquinPheonix for speaking out on this. https://t.co/ZSgIJ0YyDH

— Jessica Chastain (@jes_chastain) January 10, 2020
Woody Harrelson
"Really, my message is simple. It's a message of compassion … we have to realize that we're all related. We have to try to live harmoniously."
Inspiring words from actor and dedicated #vegan, Woody Harrelson ❤️

Wishing him the best birthday today! pic.twitter.com/m5Qt77MkF0

— PETA (@peta) July 23, 2021
Joaquin Phoenix
"We are all animals of this planet. We are all creatures. And non-human animals experience pain sensations just like we do. They too are strong, intelligent, industrious, mobile, and evolutional."
Billie Eilish
"I just can't go on in my life knowing what's going on in the animal world and not doing anything about it."
Billie Eilish is PETA's 2021 PERSON OF THE YEAR 🌟

From launching a #vegan Air Jordan shoe collection, to serving as executive producer in a vegan documentary, @billieeilish is NEVER afraid to speak out when it comes to injustice 👏💗 https://t.co/gBiOA9Uut5 pic.twitter.com/i5OuFeJ83L

— PETA (@peta) December 1, 2021
Heather Rae El Moussa
"Vegan food is incredible! Just try it—you'll love it, and you'll feel a lot better. You'll have more energy."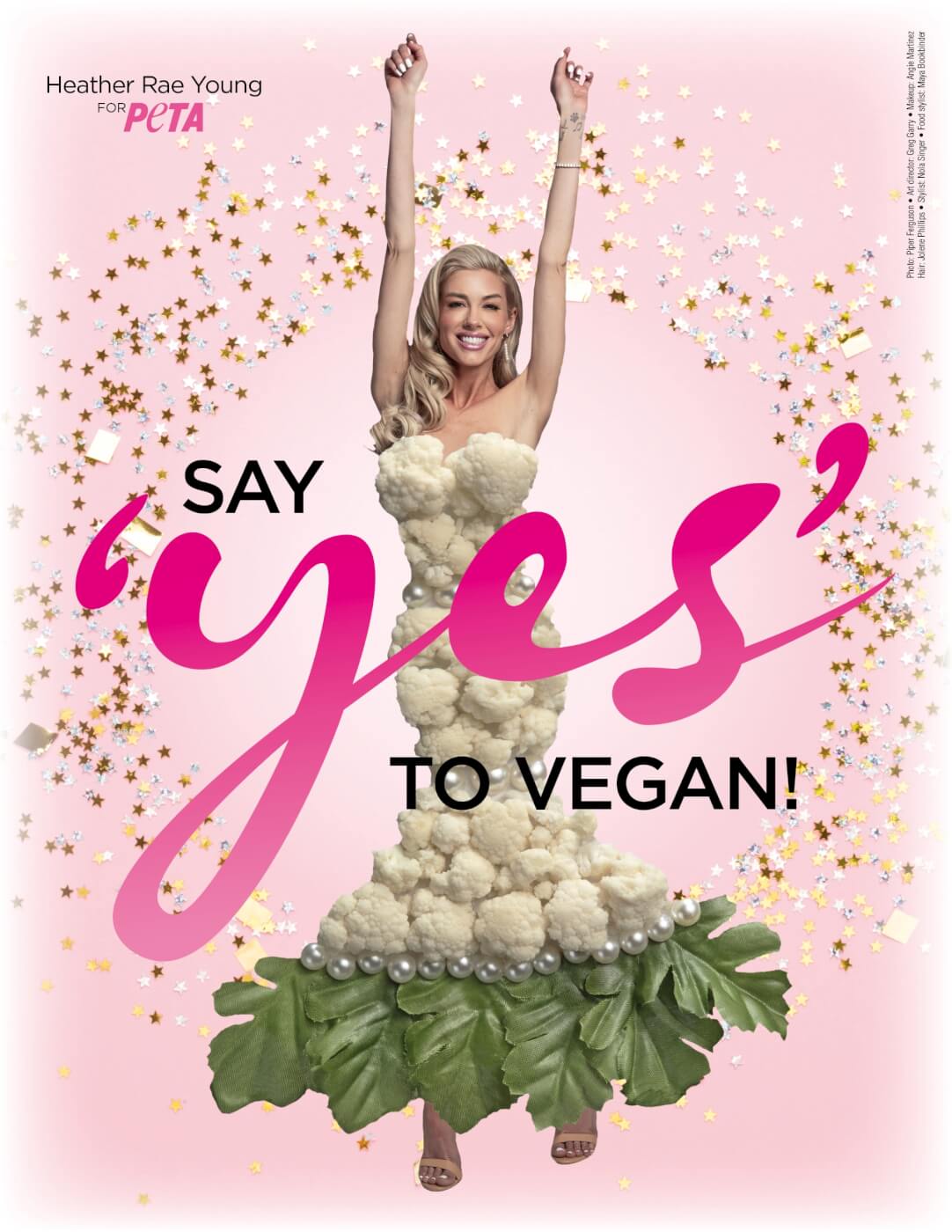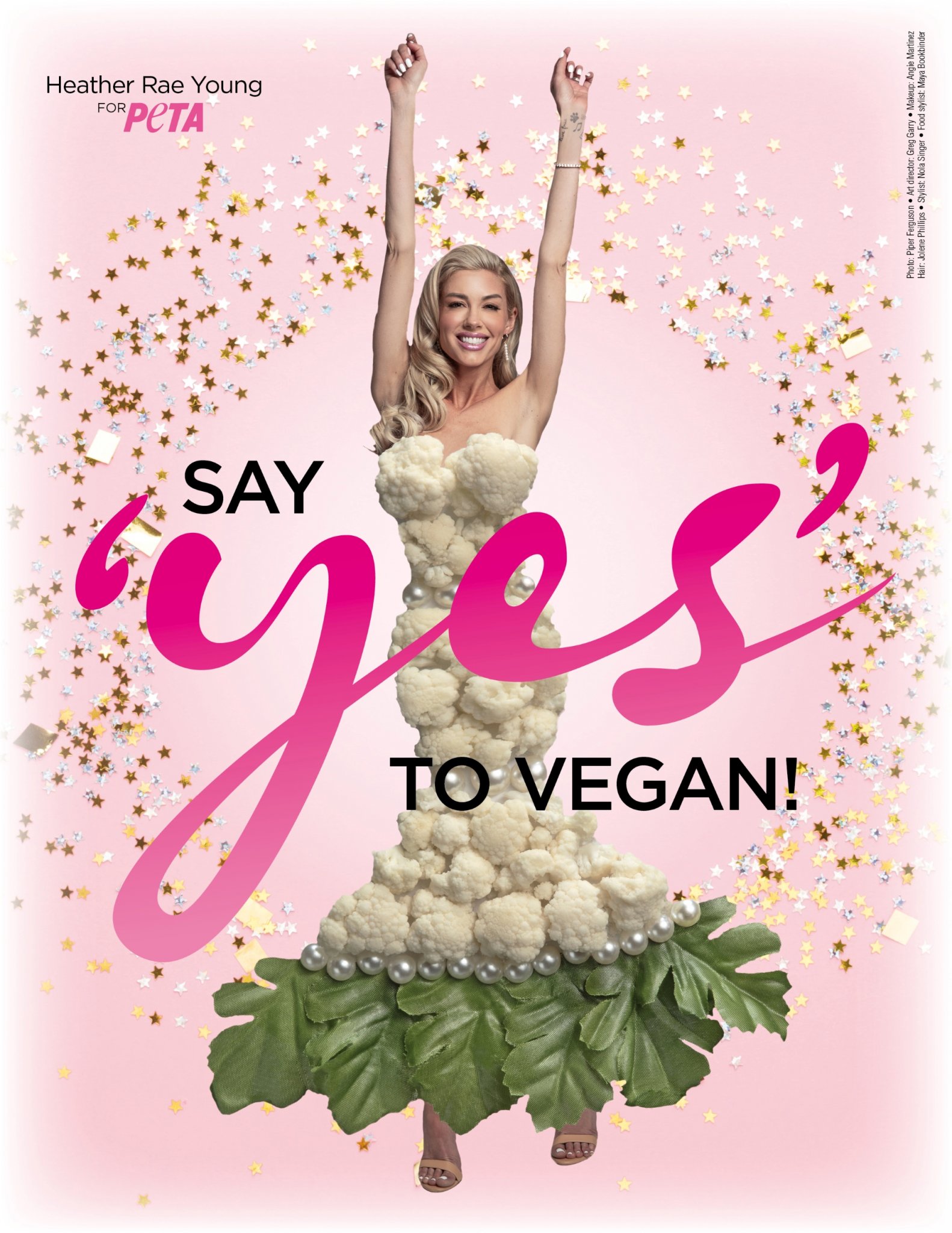 Natalie Portman
"Three times a day, I remind myself that I value life and do not want to cause pain to or kill other living beings. That is why I eat the way I do."
Love seeing the stunning and compassionate Natalie Portman on the #Oscars stage ✨

The #vegan actor always uses her voice to speak out against systems of oppression. https://t.co/46DE2qGjjR pic.twitter.com/fqBoMm0Mhc

— PETA (@peta) February 10, 2020
Mayim Bialik
"Even as a child, I felt very guilty about eating animals and never knew that there was something to do about it. And as I got older, it became clearer that there are things that I can do and choices I can make."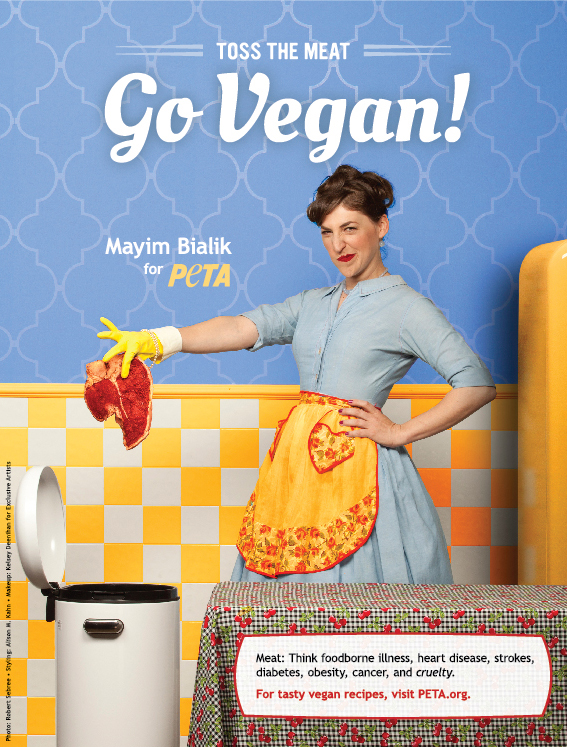 *****
Are you ready to go vegan but unsure where to begin? Get your free vegan starter kit today and kick off 2023 with compassion!