Ready to inform the public about animals who are drowning in misery at SeaWorld? You're in the right spot! Fill out the form below, and we'll send you a stack of leaflets to distribute.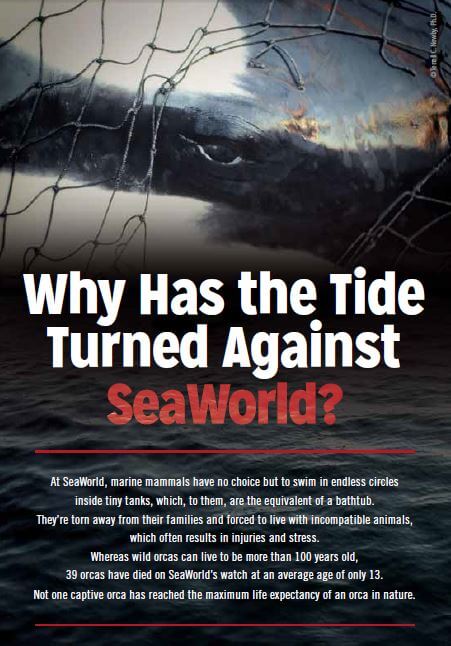 Before you head out, remember these simple tips:
Pick a busy location with lots of foot traffic.
Try to make eye contact with passersby. Don't be pushy—some simple eye contact will help get their attention. If you're not sure what to say, "Did you get one of these yet?" is always a good intro.
Don't waste time arguing. Be polite and say, "I think that if you read this material, you might change your mind." Then smile, hand the person a leaflet, and turn away.
Invite someone else to distribute leaflets with you. Everything is more fun when you have a friend there to help, and together, you'll reach more people.
Leave leaflets at your doctor's office, nail salon, gym, and elsewhere.
Just think: Every time you hand out a leaflet, you have the opportunity to save animals and change the world.
Need a specific quantity by a specific date? E-mail [email protected].
*We can send literature only to addresses in the U.S. and Canada. For similar resources in your area, please visit one of these PETA entities:
By submitting this form, you're acknowledging that you have read and agree to our privacy policy and agree to receive e-mails from us.
Want other ways to help?