On Valentine's Day, while the romance might be saved for your boo, everyone deserves a sweet gesture. But if you didn't pick up vegan chocolates, buy your bestie a card, or send Mom flowers, relax! We've got you covered. PETA has made it easier than ever to get festive and spread the love this year with these adorable shareable images. Plus, they are free, have zero calories, and won't give you a champagne headache.
Just click on one of the images below and share it on a friend's Twitter or Facebook page—or post on your own Instagram and tag a bunch of your sweeties. It's a double whammy: showing that you're thinking of both friends and animals.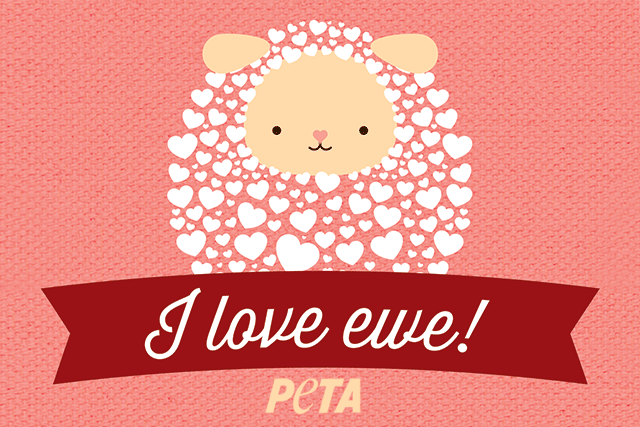 1. Wool is cruelly obtained, but ewe are sweet! Sheep feel hope, joy, pain, and fear, just as humans do—and they're not ours to use for clothing or profit.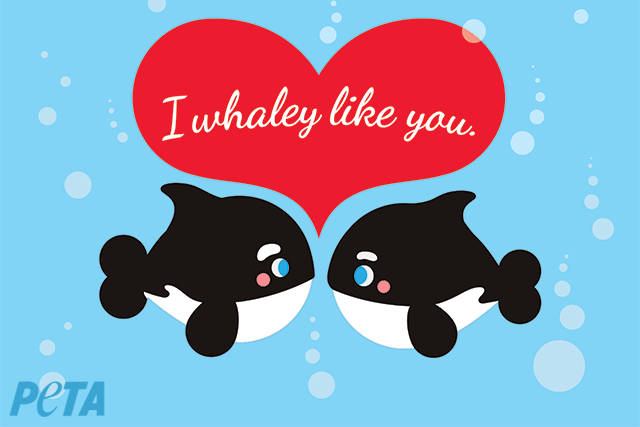 2. Orcas whaley love the ocean! Where should orcas, bottlenose dolphins, seals, manta rays, and other marine animals live? In their natural habitat, of course. No one wants to be in a tiny tank on Valentine's Day or any other day of the year.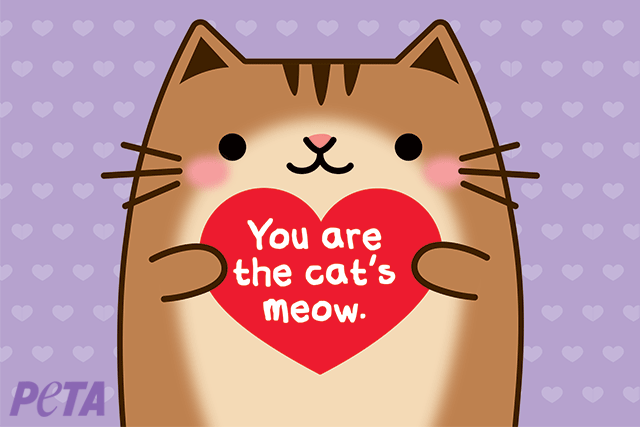 3. You've cat to be kitten me! Just one unspayed female and her kittens can lead to the births of 370,000 cats in seven years. So have a heart: Spay or neuter your animal companions.
You can save the day by sharing one of these thoughtful messages with friends—they might start thinking about what they can do to make the day a little sweeter for animals. And check out the PETACatalog if you want to order these to use at a later time.
Looking for more ways to get active?