Chained dogs struggle through bone-chilling snow, harsh winds, relentless rain, and blazing heat, sometimes with little or no shelter. They're also commonly deprived of adequate food, water, veterinary care, and exercise, and their needs for companionship are ignored.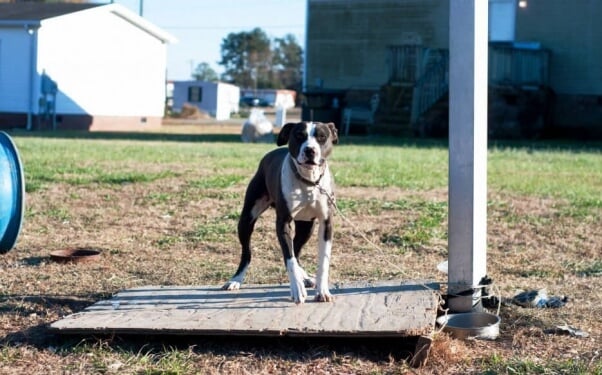 But you can help them by supporting PETA's doghouse delivery program. PETA constructs and delivers hundreds of sturdy, custom-built doghouses and fills them with straw bedding in the winter for dogs whose owners won't let them live indoors but insist on keeping them. Meet some of the dogs we've helped, thanks to the support of caring people like you. Did you know that you can help dogs like the one pictured above simply by collecting change?
How to help chained dogs with PETA's free "Change for Chained Dogs" fundraising supplies:

1. Create Donation Jars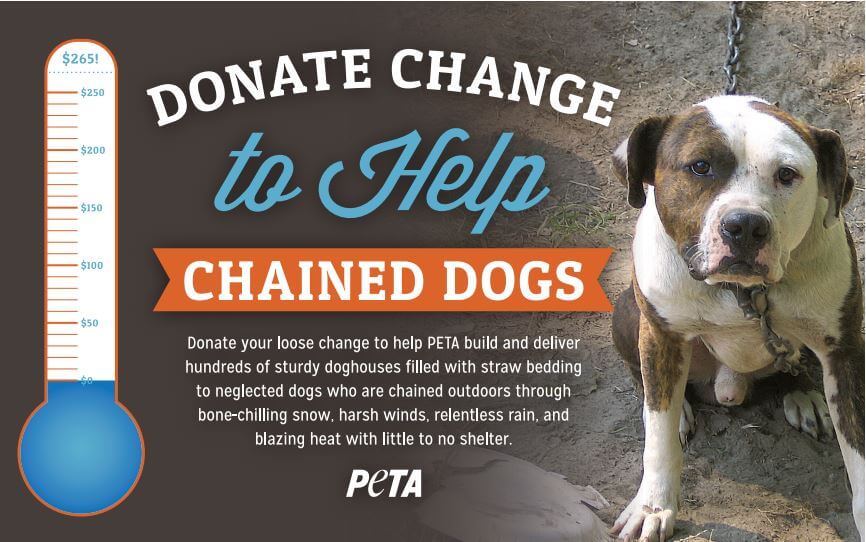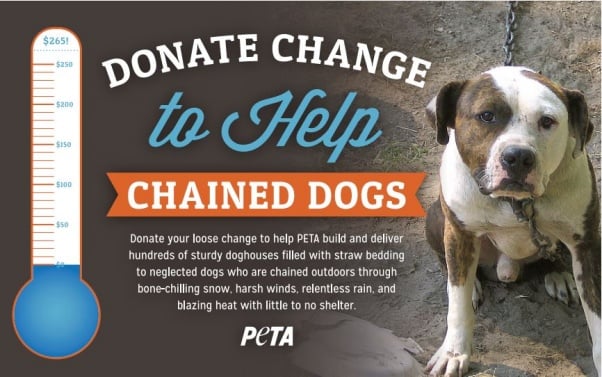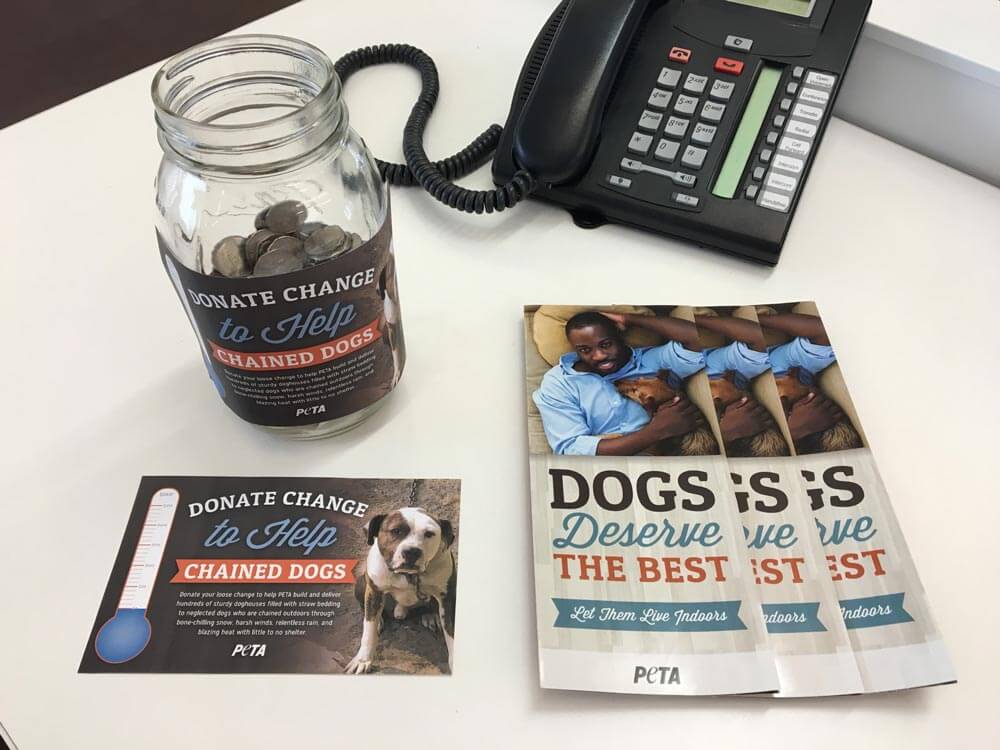 Print several "Change for Chained Dogs" labels to tape onto empty jars, and set them out at your workplace, business, gym, or library. Color in the thermometer to track your goal as you go—$265 provides one doghouse for a needy dog.
2. Get Brochures on Chained Dogs
Write to [email protected] with your full name, mailing address, and the subject line "Change For Chained Dogs," and we'll send you 20 free chained dog brochures to spread the word. (You can always request more as needed.)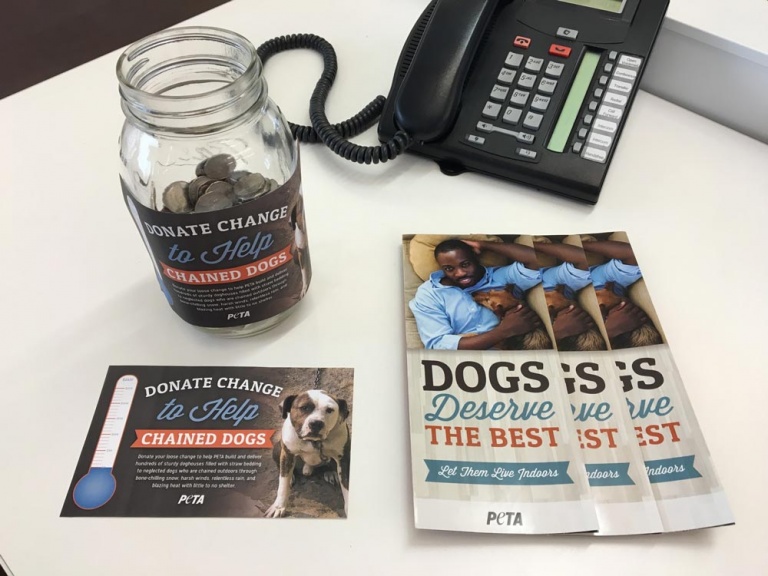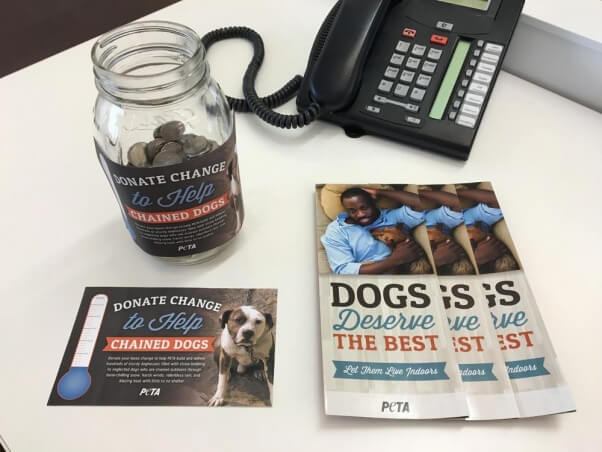 3. Collect Money for Chained Dogs
Get creative: You can make posters or even set up a table with brochures and your donation jars during lunchtime at your workplace. After your fundraiser, make a donation at PETA's doghouse donation page for the total amount that you raised. For more ideas, check out PETA's fundraising tips, and start creating change for chained dogs!
You can make a difference—one dog at a time. 
Get Started Now!
Want to do more?