Right now, many of us are concerned about COVID-19, but this doesn't mean that we have to put a hold on ending speciesism. Here are some easy ways to continue to advocate for change while you're at home.
Each month, we gather our most urgent campaigns for animals and compile them onto one page so that supporters can take action on all 10 quickly and easily. Our rapid-action center pages are some of the most popular pages on our website. Check them out to see why!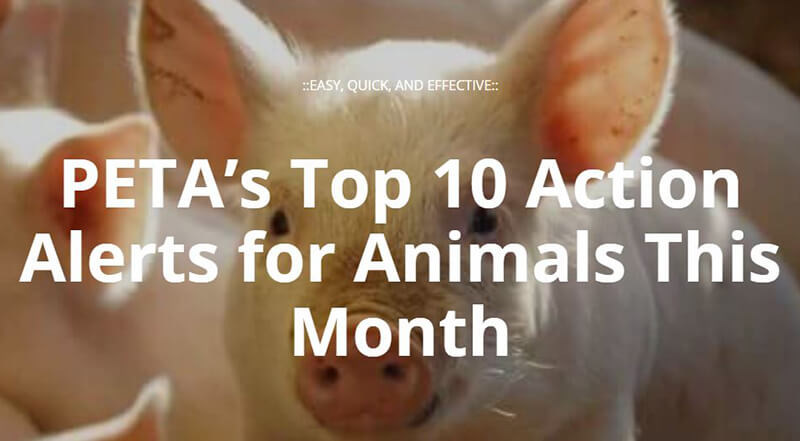 With so much time on your hands, you may find yourself staring at screens more than usual. Don't waste that screen time—download PETA's app instead! With our app in your pocket, you can take action for animals whenever you have a spare moment, with just a quick tap on your phone or iPad.
Do you want to learn more about our mission and campaigns while doing some spring cleaning or working from home? Listen to what goes on behind the scenes by tuning in to The PETA Podcast. Hear stories about our philosophy, current initiatives, victories over animal abuse, and ideas for a more humane world.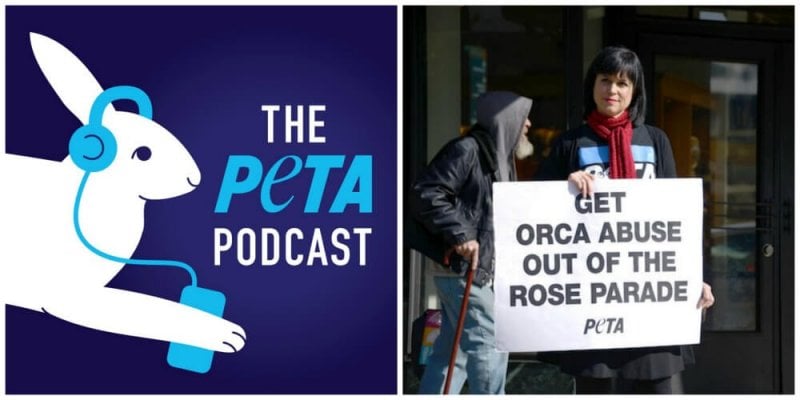 Keep busy by staying in contact with friends and family via snail mail! What better way to spend an afternoon indoors than sipping tea and composing a handwritten letter to a loved one? Getting mail will brighten your loved one's day while they're practicing social distancing, too. Order these free stickers, and put them on your outgoing letters so that PETA's message can travel with them.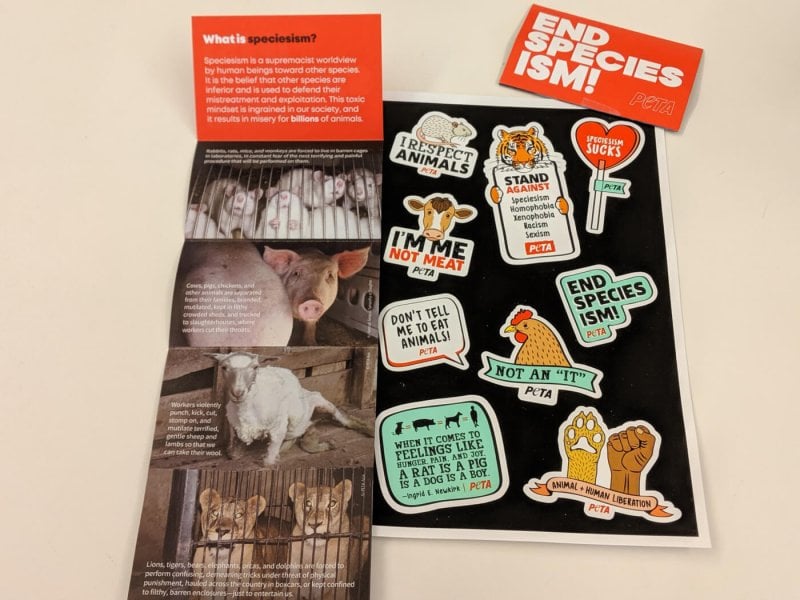 Join PETA's text list for animals. You can help save animals simply by sending a text.
The PETA Mall features fashion, accessories, beauty, health, travel, specialty, and food companies that are vegan and cruelty-free (sans the germs found at a typical mall). You can discover and shop brands that save animals without leaving the comfort of your home.
It's as easy as set, swap, and shop. Simply go to Amazon.com and set your charity to "People for the Ethical Treatment of Animals." Swap that link for Smile.Amazon.com (which is just like Amazon.com). Then, all that's left to do is shop! Amazon will donate a percentage of proceeds from your purchases to PETA to help improve the lives of animals.
While you're working from home, you can check all your furniture and design pieces to ensure that they're vegan—and easily find suitable replacements for those that aren't.
You've likely got plenty of time to clean and reorganize your house, but what do you do with all those excess and unused belongings? You could select PETA as a favorite on eBay for Charity and sell your items to help animals! Select the percentage that you want to donate (between 10% and 100%). Pro tip: If you donate 100%, selling fees are waived.