You could be in the world's most romantic relationship, sipping champagne by the fire, or happily single and looking to mingle. Either way, love doesn't discriminate, and our capacity to give and receive it is boundless. So before you pop the bubbly or swipe right on Tinder, take a minute to remember animals this Valentine's Day.
Here are five easy ways:
1. Send a love letter.
Don't take for granted the power of your words. Regardless of relationship status, send a letter professing your love … for animals. Lend your "signature" to any of PETA's action alerts to get started today. Show your love to coyotes and geese by urging Canada Goose to stop selling fur and down.
2. Bake your heart out.
Sweets are only sweet if no one gets hurt in the making. Turn your coworkers (or neighbors, kids' teachers, fellow book club members—you get the idea) on to the world of vegan cookies. For a gluten-free option, try Pure Ella's recipe for heart-shaped sugar cookies.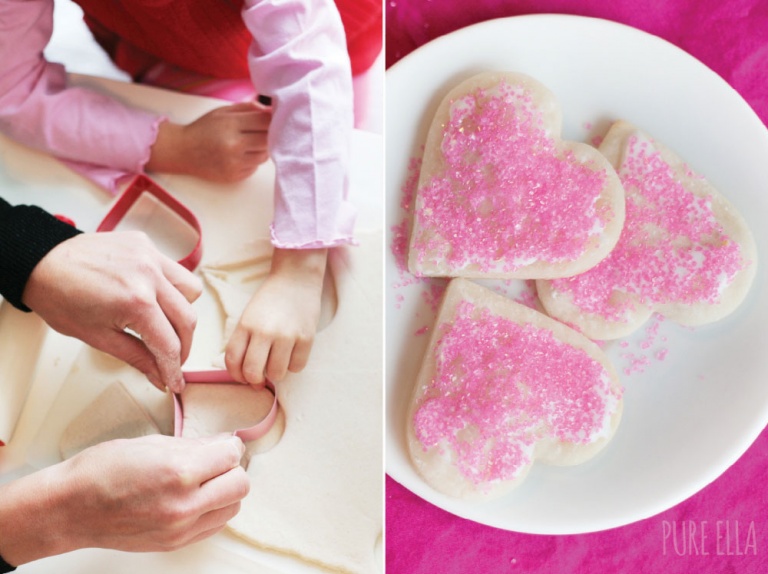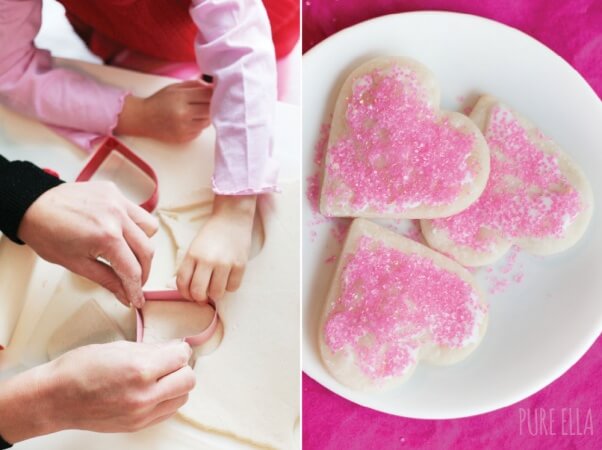 © Pure Ella
3. Pop the question.
If your S.O. is still eating animals, tell him or her that you want to share your life for as long as possible, and ask the big question: "Will you go vegan for me?" See if he or she will sign PETA's pledge to go vegan, and point out that going vegan is the healthiest choice out there (not to mention good for animals and the planet). And, ahem, we can't forget to mention that vegans make better lovers.
4. How do I love my dog? Let me count the ways.
There's nothing quite like the love of dogs—they are often slobbery, are usually goofy, and always love unconditionally. If you're bonkers for a furry family member, share why your dog is your valentine, and treat your pup to a longer walk or extra tasty treat.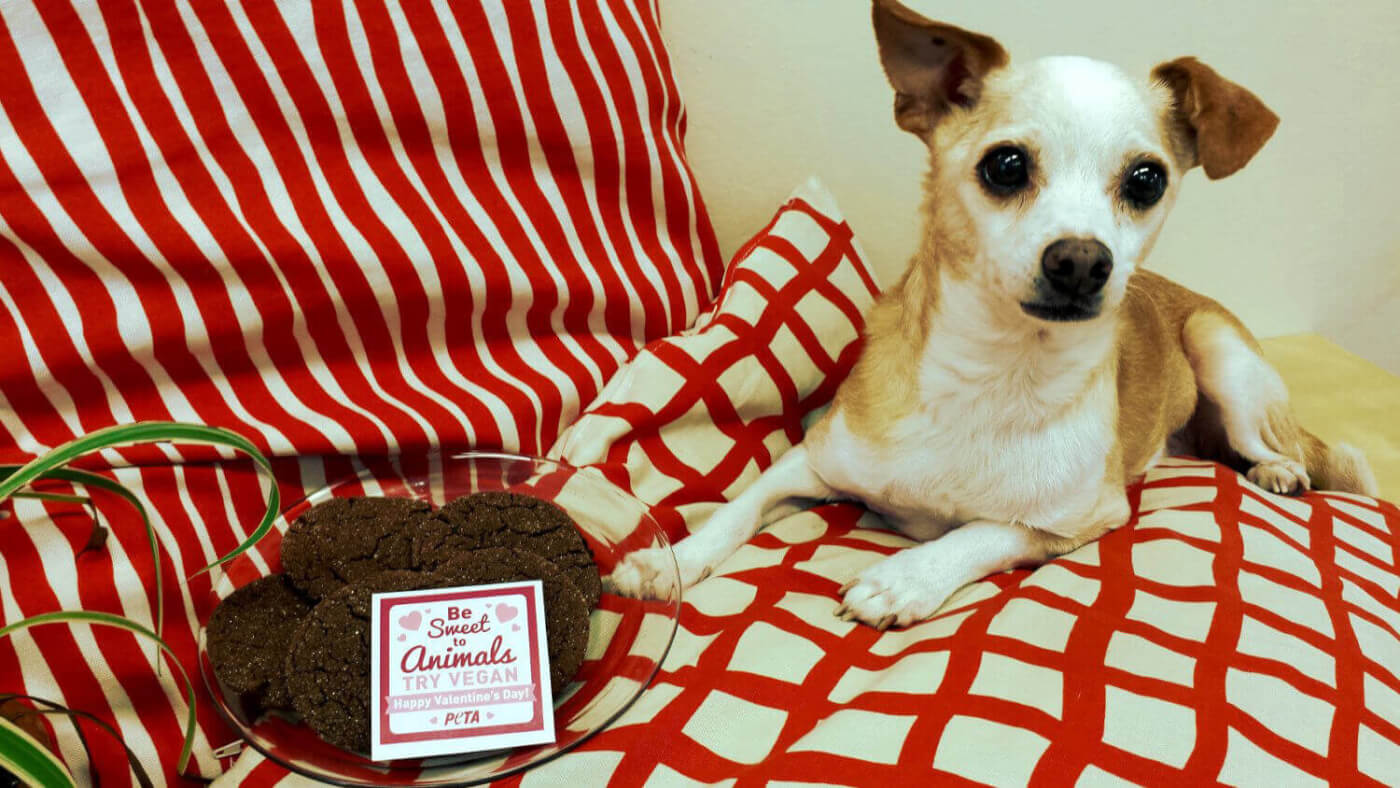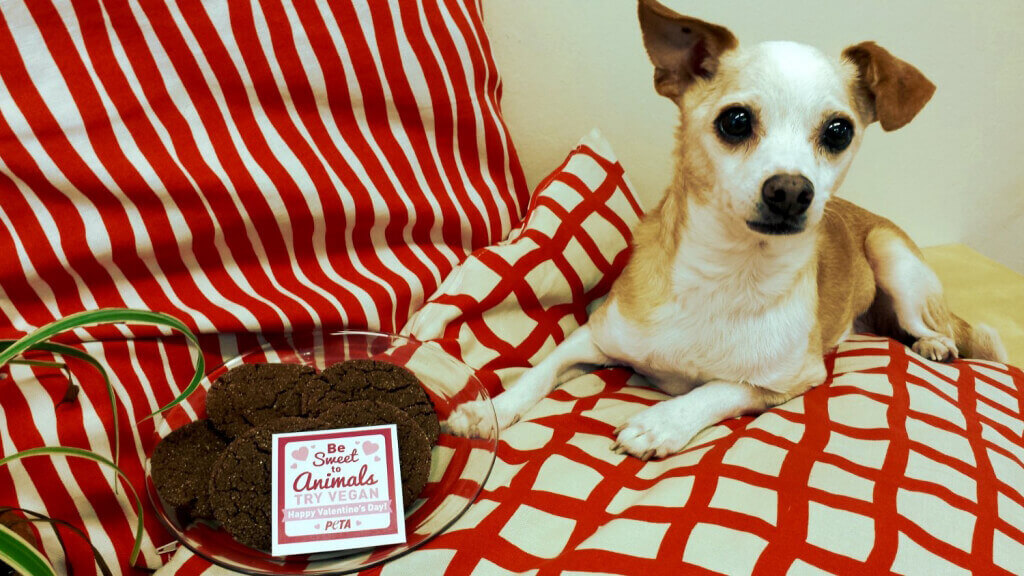 5. Get cookin'.
Consider a romantic dinner at home, and cook up a vegan feast for your bae. Check out our favorite vegan recipes, and be sure to save room for the chocolate-dipped strawberries. On second thought, maybe you should skip the main course and go straight for those beauties.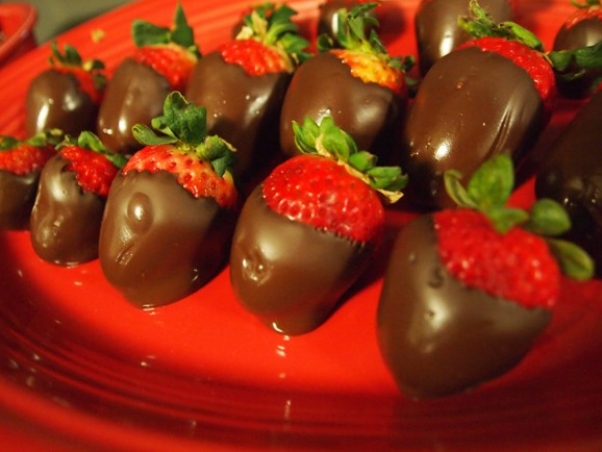 *****
These are just a few ways to show animals some love this Valentine's Day, but there are many more ways that you can help animals every day. For more ideas:
Already a part of PETA's Action Team?