'Just Choices' Curriculum Kit
This lesson plan is designed to help teachers present animal rights issues to their students. If you're an educator, please feel free to adapt this material to fit your needs, and contact us if you need help incorporating this activity into your curriculum.
Suggested grade levels: 6th–12th grade
Type of resource: DVD and worksheets
Objectives: To understand animal rights as a social justice movement by defining "speciesism" and learning how it relates to racism and sexism and to learn about the many ways our choices directly affect the world around us and how we can live our lives to reduce cruelty to animals
Issues covered: Social justice
Just Choices is an educational program that's designed to help introduce your students to the animal rights movement and empower them to make choices that positively affect their community. The DVD and worksheets will help your students think critically about the ways that our society uses animals and develop a strong understanding and appreciation of historical and contemporary social justice movements.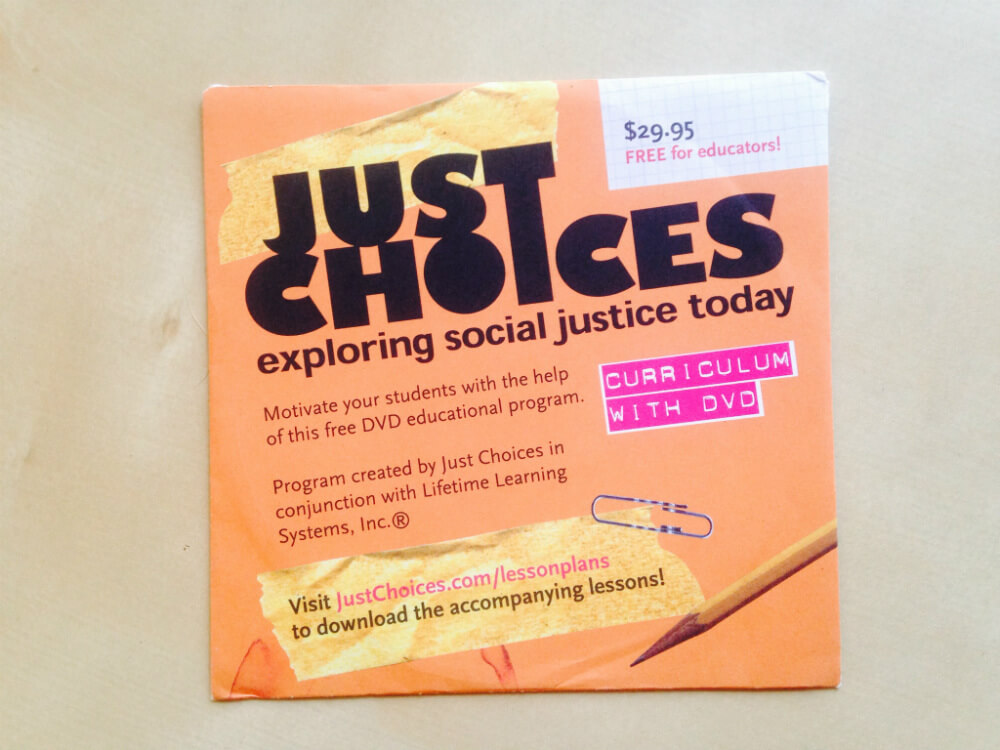 The 'Just Choices' DVD, which runs about 20 minutes, is appropriate for middle and high school students. It introduces animal rights through a cast of relatable young people who, like your students, are exploring the industries that routinely abuse animals for the very first time.
Click here to order the free "Just Choices" DVD!
Use the following in conjunction with the DVD:
Our printable, full-color teacher's guide states the program's objectives and provides presentation suggestions, an answer sheet, and discussion questions as well as additional activities to go along with each segment of the worksheets.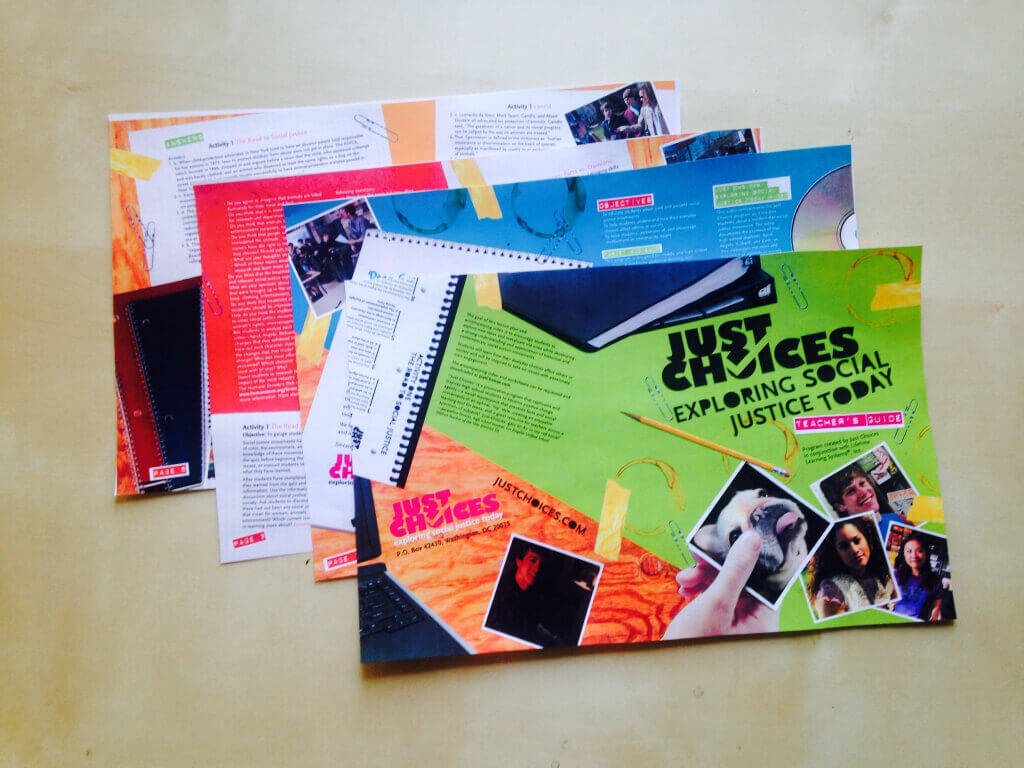 Our worksheets, which are made just for students, can be printed for your whole class and filled out while watching the DVD or saved to be completed after the video in order to reflect on the message as a whole.
Print the Just Choices worksheets.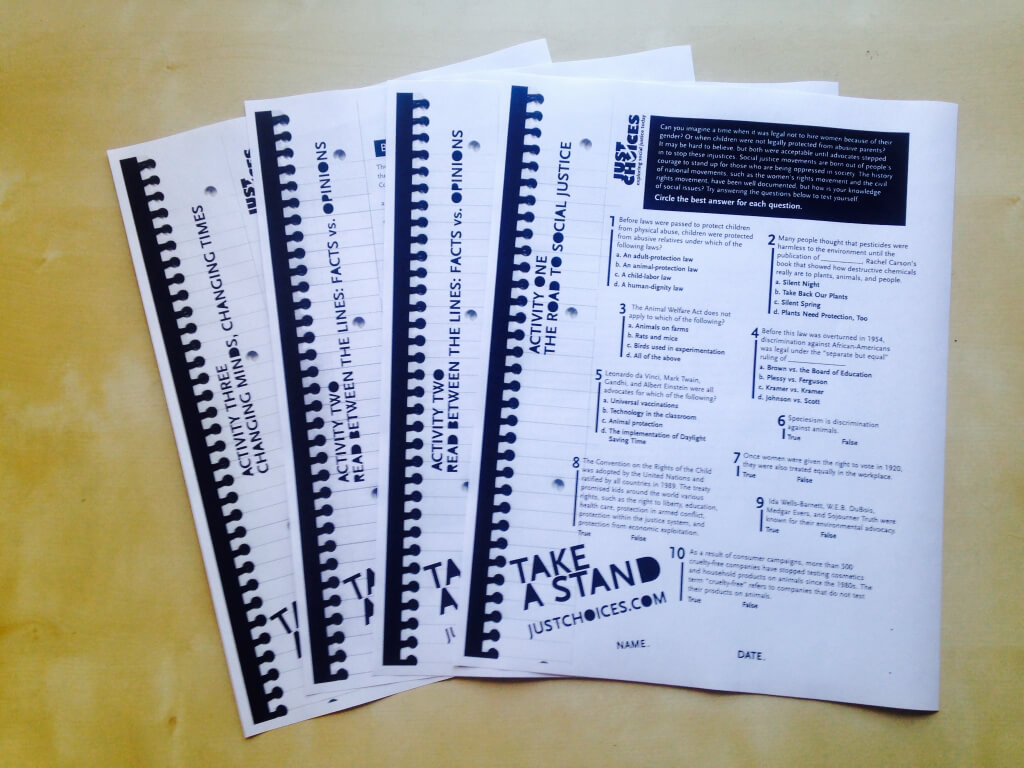 Once you've received your DVD, simply print out the teacher's guide and worksheets, and you're ready to get started! Our curriculum will help empower your students to realize that their daily choices can make an impact on the world around them.