Animal-Friendly Holiday Décor
The following article was written by Keegan Baur.
Are you in the process of filling your home with cheery seasonal decorations? Listening to holiday music while hanging lights, decorating the tree, setting out seasonal figurines, and baking holiday sweets—for many of us, these are the things that initially spark our holiday spirit. But don't forget about animals! When purchasing your décor, remember to select items that are free of animal products. Knowing that no animal was harmed in order for you to "deck the halls" will help you feel that much merrier.
Make the season bright with vegan candles.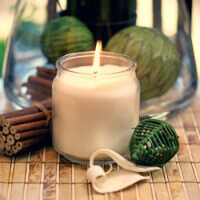 Candles add a touch of elegance to any room, but many of them contain beeswax or animal-derived stearic acid, a fatty substance usually taken from the stomach of a pig. You can steer clear of these ingredients by sticking with soy-based candles or candles made with paraffin. (Most paraffin comes from petroleum, wood, coal, or shale oil.) Or you could even go the reusable route by purchasing rechargeable votives, aka "flameless LED candles"—with these items, there's no clean-up required, and you can use them year after year!
Scrub up with elf- and animal-approved seasonal soaps.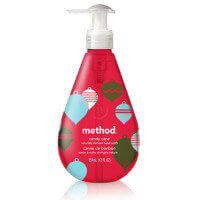 Hand and dish soap aren't décor per se, but they can still contribute to the overall sense of cheer. With such scents as candy cane, frosted fir, cinnamon drop, and winter oak, method's holiday cleaners are sure to lift your spirits. (And, depending on which scent you select, they could possibly make you want to eat your soap. But you'll obviously need to resist that temptation.) With soap that is cruelty-free and vegan, you'll keep your hands clean and your conscience clear.
Stash your cookies.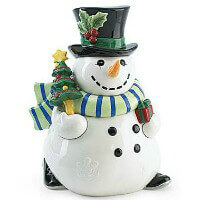 Cookie jars are functional décor because in addition to looking festive and adorable, they also contain sweet treats. There's nothing jollier than vegan holiday cookies, so stock up! You can go the more traditional route with the chocolate-chip variety or with sugar cookies and gingerbread cookies designed with holiday-shaped cookie cutters. Or you can get a bit fancier with Girl Scout–style mint cookies. And of course, you can also leave any of these delicious cookies out for Santa when he comes to town.
Don't be "sheepish" about your tree skirt.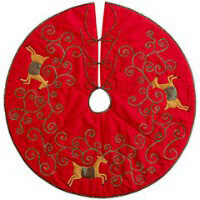 Have you ever thought about whether there's wool in your tree skirt? The Christmas tree is the pièce de résistance of holiday decorations, making the tree skirt like the icing on the cake. But there wouldn't be much happiness in that particular piece of cloth if you knew that sheep were abused in order to make it. My favorite tree skirts are the homey, quilted kind, and no one gets hurt if you choose a tree skirt made of synthetic materials such as cotton or polyester!
Adorn your tree with compassion.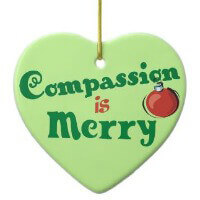 Putting vegan- and vegetarian-inspired ornaments on your tree will let everyone know that you care about animals. Ornaments requesting "peas on Earth" or saying, "Dear Santa, all I want for Christmas is for the world to go vegan!" are sure to put a big smile on your face.
In addition to purchasing cruelty-free décor, keep your animal companions in mind when decorating for the holidays. It's ideal to use artificial plants and an artificial tree—they're still chewable but less enticing to your animals because they're not scented. Keep animals away from the tree when no one else is around—either gated off or in a closed room. Avoid using tinsel, as it can cause intestinal blockage if your animals swallow it. And check your electrical cords, making sure that they're not frayed and that the wiring isn't exposed anywhere, and keep these out of reach of your animal companions.
What are your favorite animal-friendly holiday decorations?
Respond