Vegan
Easy Vegan Peanut Butter–Pumpkin Dog Treats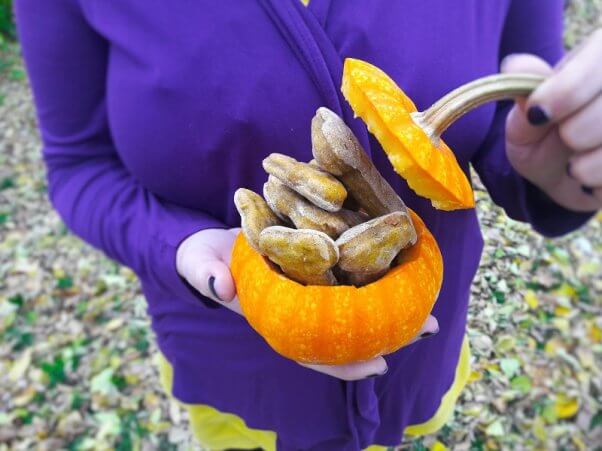 Print
Ingredients
2 cups

whole wheat flour

1/2 tsp.

baking powder

1 1/2 tsp.

ground cinnamon

1/2 cup

pumpkin purée (be sure to use real pumpkin, not the pie filler)

1/4 cup

unsalted and unsweetened peanut butter

1/4 cup

water
Instructions
Preheat the oven to 350ºF.
In a large mixing bowl, combine the flour, baking powder, and ground cinnamon.
Mix in the pumpkin and peanut butter, then slowly add the water. If the dough is too sticky, add a bit more flour. If it's too dry, add a small amount of water.
Roll the dough out to 1/4-inch thickness on a lightly floured surface and use a knife or cookie cutter to cut out whatever treat shapes you desire.
Place the treats 1/2 inch apart on a nonstick baking pan or a baking pan lined with parchment paper.
Bake for 20 minutes.
Let the treats cool and then let your dog have a taste!
Makes approximately 25 treats