Top Five Vegan Food Trucks in the U.S.
PETA has been on the road searching for the best vegan food on wheels. As vegan eating soars in popularity, we found that numerous cities had plenty of options, but we've narrowed the list down to our favorite five 100 percent plant-based food trucks. Here they are:
Santa Rosa, California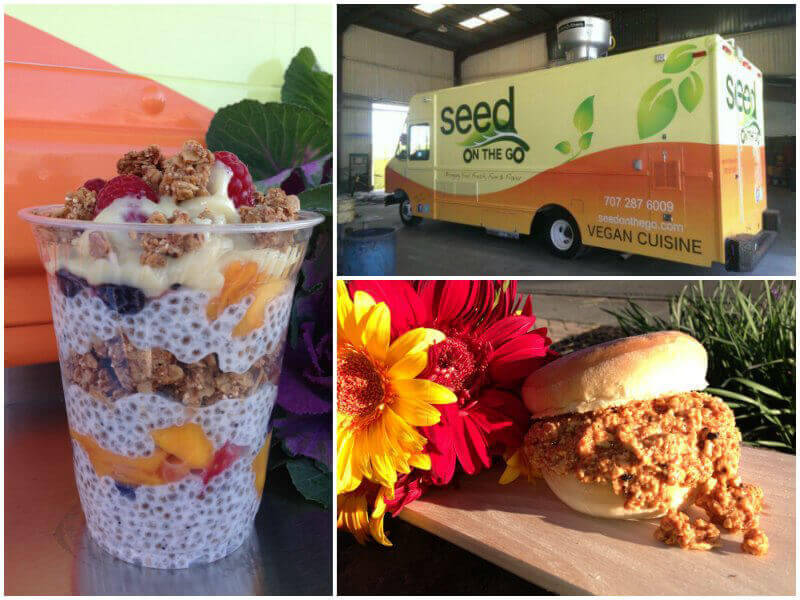 Seed on the Go operates throughout Sonoma County in Northern California. Menu highlights include Chia Tapioca Parfait, Chocolate Peanut Butter Pie, and Sloppy Seed—a sweet and spicy tomato tofu with avocado mayo, grilled red onion, and a homemade bun. Here's a little-known fact: Owner and chef Jerri Hastey is the mother of actor and longtime vegan Jessica Chastain, who has starred in Zero Dark Thirty and Interstellar, among other films.
Louisville, Kentucky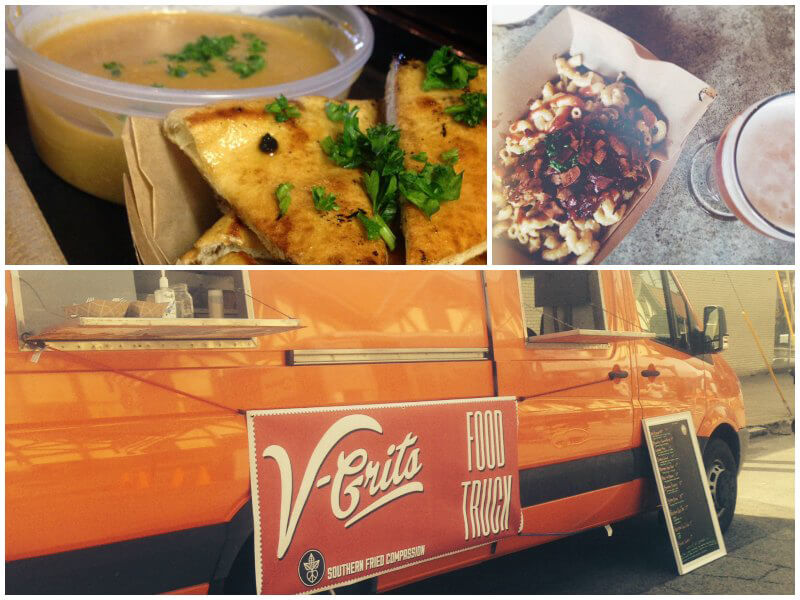 V-Grits (it stands for "vegan girl raised in the South") is a—that's right—Southern-style food truck in Louisville, Kentucky, y'all. It's a Southerner's dream, serving comfort food such as sliders made of jackfruit, bacon made of coconut, and cheese made of nuts. The most popular menu items include the Loaded Mac, Hot Brown Melt, BBQ Sliders, and (faux) Chicken Salad. And it's found a way to combine vegan cheese and beer, in collaboration with local breweries, to make a fantastic savory cheese dip.
Hartford, Connecticut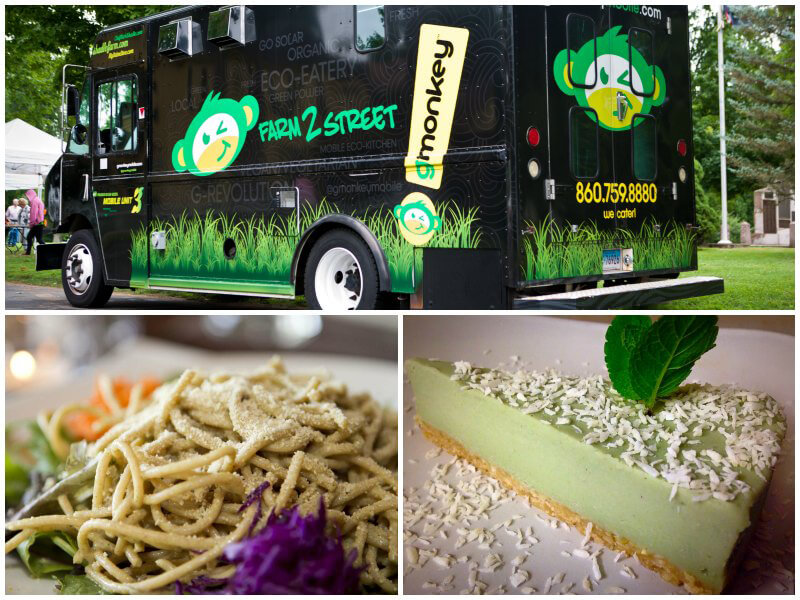 This food truck helps the environment by serving cruelty-free, low-emission food—and by operating on biofuel from its own organic farm. Gmonkey serves a wildly popular dish called Mayan Sun, a sweet potato enchilada with house-made tapioca cheese, guacamole, and sour cream with cashew parmesan. Feisty Monkey flies off the menu: It's a dish of soba noodles with peanut butter, herbs, cilantro dressing, edible flowers, and cashew dust. This truck also serves farmers' markets and caters weddings and other special occasions.
South Lyon, Michigan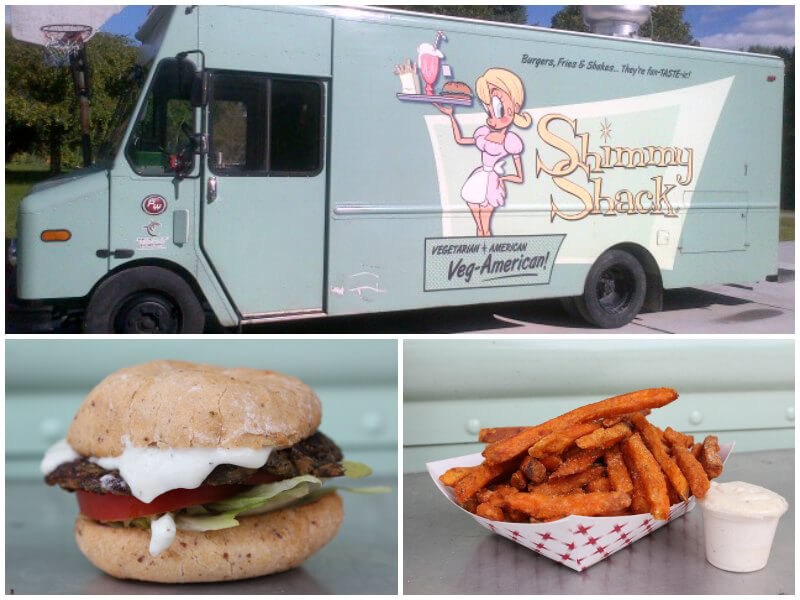 Raven Trammell
Like a '50s diner on wheels, Shimmy Shack rolls with "Veg-American" food, serving classics such as burgers, fries, shakes, chili, nachos, and cookies. Its grub is also gluten-free. Truck-grilled burgers include black bean, falafel, and lentil. The Elvis shake comes with chocolate, banana, and peanut butter, the King's fave. Shimmy's goal is to franchise trucks around the U.S. and "to spread the shimmy love."
Austin, Texas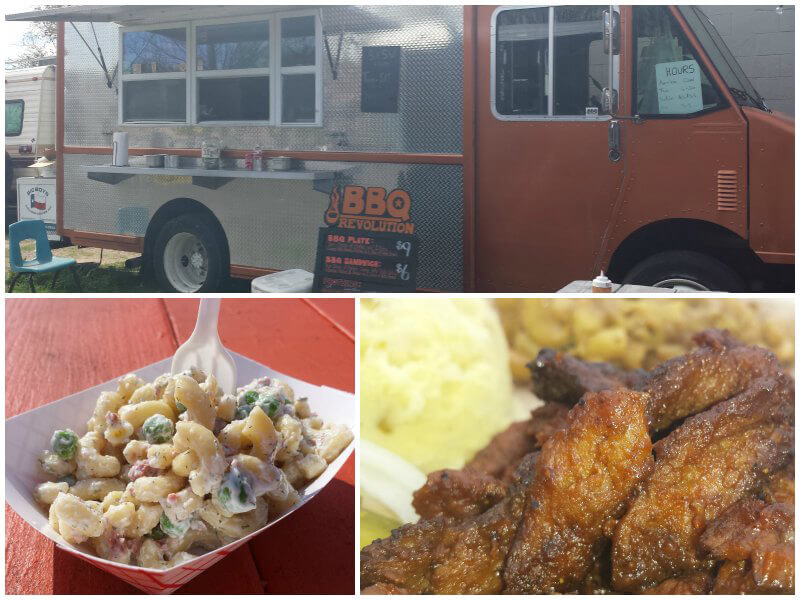 Just like a true Texas barbecue, BBQ Revolution cooks "brisket" and "rib" favorites. All its meat-free picks can be served up with classic sides, like Mom's Potato Salad, coleslaw, Mac and Cheeze, or beans. Grab your partner and swing on down for some yum!
Whether you're a seasoned vegan or making the transition to a healthy and animal-free vegan diet, be sure to visit these food trucks for delicious options while eating on the go.
Respond