Nicki Minaj Turns Her Back on Fur
|
Some call her Nicki and some call her Roman, but everyone can call her fur-free now. A behind-the-scenes video from Nicki Minaj's photo shoot for the August cover of Marie Claire showed what happened when a stylist tried to point Her Minajesty toward a fur coat. "Is that real fur, though?" Nicki asked. When the stylist nodded, Nicki immediately shook her head and replied, "Oh, no." Her change of heart about cruel fur is making animal advocates everywhere say, "Oh, yes!" PETA sent Nicki a thank-you bouquet of flowers in her favorite color: pink, of course.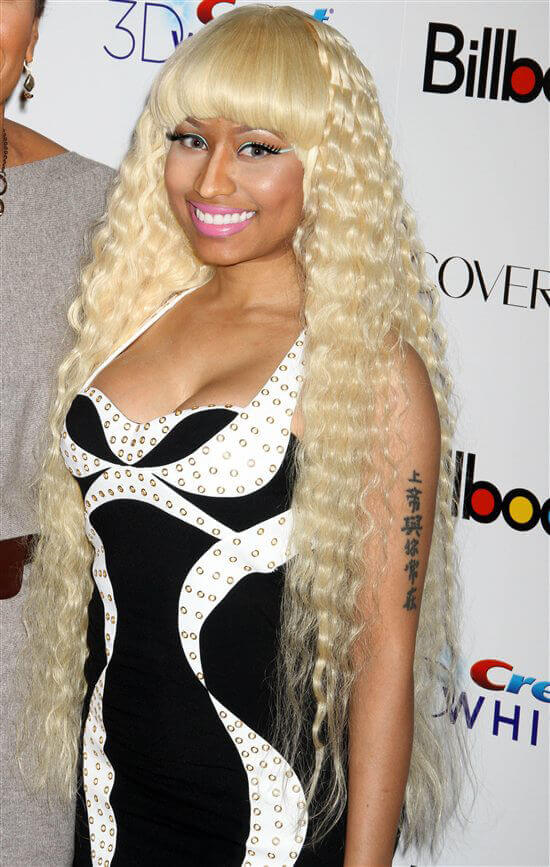 © StarMaxInc.com
In other celebrity news…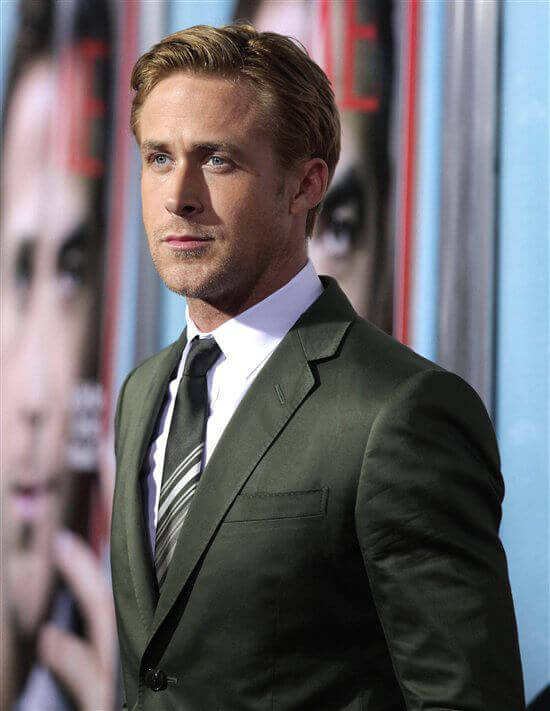 © StarMaxInc.com
Speaking of heartthrobs who are kind to cows, we wouldn't be surprised if Dawson ditched dairy products. James Van Der Beek tweeted a link to a medical article that explained, "There is no biological requirement for cow's milk. It is nature's perfect food but only if you are a calf. The evidence of its benefits is overstated, and the evidence of its harm to human populations is increasing." Van Der Beek added, "I KNEW sucking a cow's udder was a weird thing for a human to do." 
Other celebs were speaking their animal-friendly minds on Twitter, too: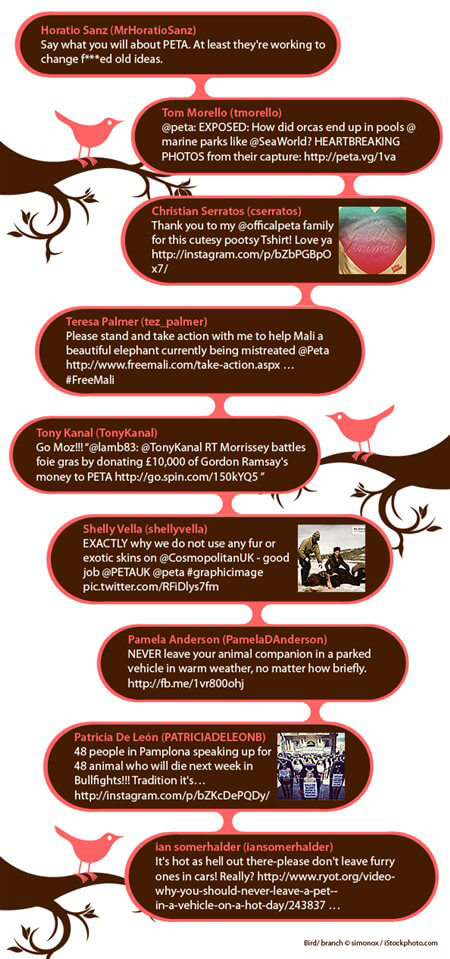 To keep up with what all your favorite stars are doing for animals, follow @PETA on Twitter. 
Respond