One Life in the Angora Wool Industry
In the angora wool industry, workers often violently rip the fur out of rabbits' sensitive skin. Rabbits frequently scream out in pain. After this terrifying and barbaric ordeal, which the rabbits endure every three months, many of them appear to go into severe shock. After two to five years, those who have survived are hung upside down, their throats are slit, and their carcasses are sold for meat.
Clothing retailers around the world have pledged to leave angora off their shelves for good, but rabbits are still being abused in the name of fashion. Help them today by pledging not to buy or wear angora.
Subscribe to PETA's YouTube channel and never miss another video.
Get PETA Updates
Stay up to date on the latest vegan trends and get breaking animal rights news delivered straight to your inbox!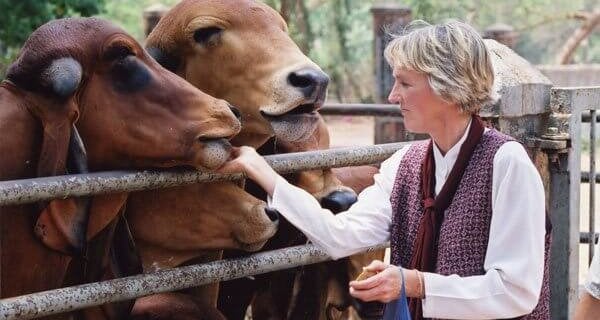 "Almost all of us grew up eating meat, wearing leather, and going to circuses and zoos. We never considered the impact of these actions on the animals involved. For whatever reason, you are now asking the question: Why should animals have rights?" READ MORE
— Ingrid E. Newkirk, PETA President and co-author of Animalkind