Baby Bear in Solitary Confinement
Bailey was born at the Cherokee Bear Zoo, a notoriously cruel facility in North Carolina. When she was just a baby, she was torn away from her mother and put in a small cage, where she paced back and forth out of intense stress. In the wild, bear cubs stay with their mothers for two years. But now, Bailey has disappeared—likely sold or given away like so many bear cubs before her. She'll never see her mother again.
Find out what you can do to help the bears still imprisoned at the Cherokee Bear Zoo.
Subscribe to PETA's YouTube channel and never miss another video.
Get PETA Updates
Stay up to date on the latest vegan trends and get breaking animal rights news delivered straight to your inbox!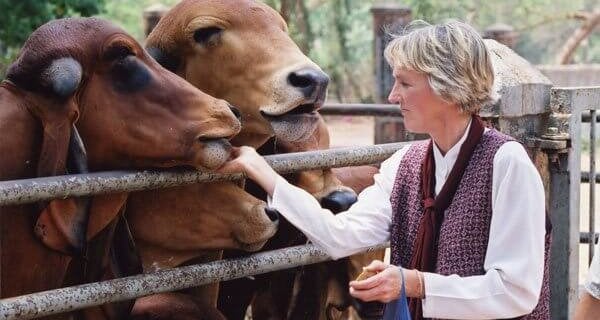 "Almost all of us grew up eating meat, wearing leather, and going to circuses and zoos. We never considered the impact of these actions on the animals involved. For whatever reason, you are now asking the question: Why should animals have rights?" READ MORE
— Ingrid E. Newkirk, PETA President and co-author of Animalkind