Animals were having a hard time in Michigan recently, but thankfully, there were some wonderfully compassionate young people out there to take action and make all the difference.
Check out the heroic efforts of 14-year-old Gavin Orlowski and Boy Scout Troop 205! 
Gavin Orlowski of Grand Rapids was with his mom on the highway when he saw a cat thrown out the window of a moving car by a person who clearly has no heart. But don't lose your faith in humanity just yet—Gavin came to the rescue! He immediately told his mom that he had to help, jumped out, stopped traffic, and swooped the animal—whose name is now, fittingly, Lucky—out of harm's way.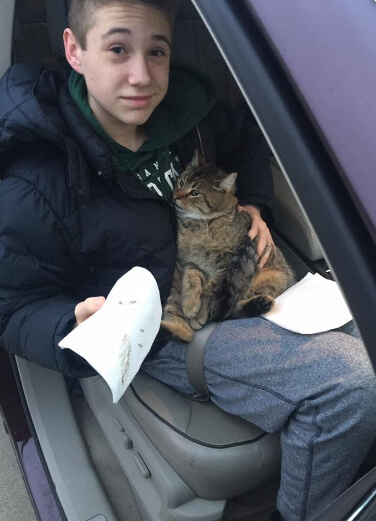 Lucky got more than a second chance at life when Gavin leaped out to save him: He also got a new best friend, because Gavin and his mom fell in love with him immediately and adopted him after getting him checked out at a local vet. ♥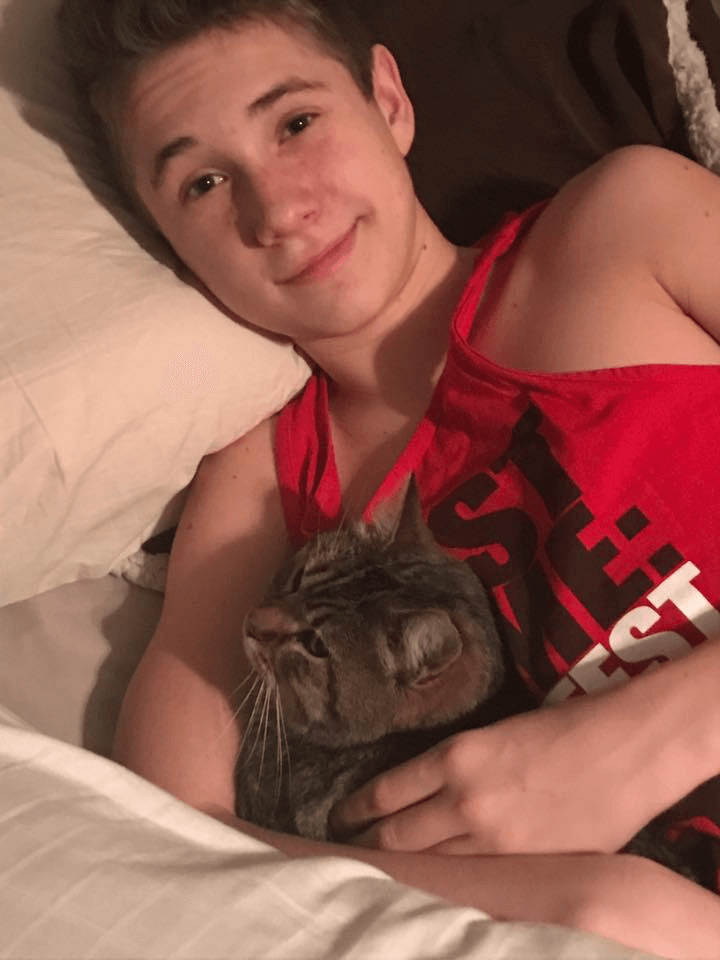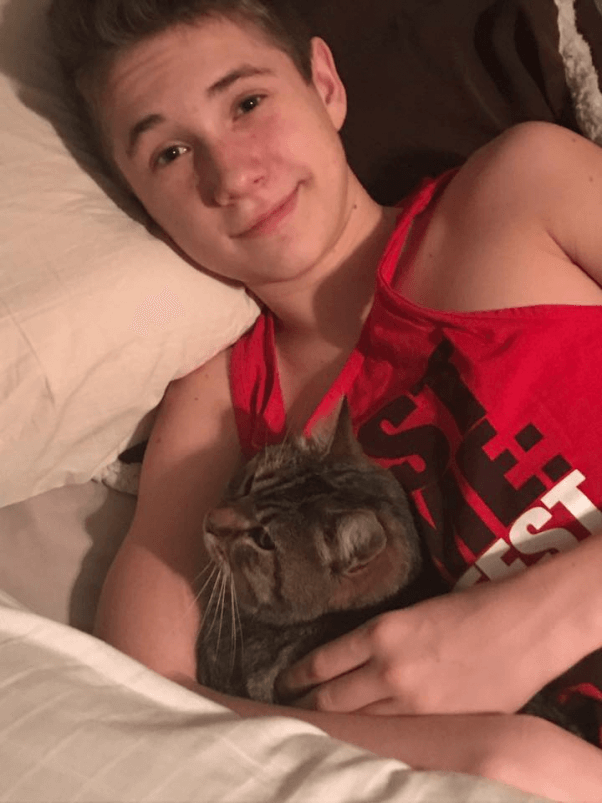 "If our story inspires other people to become aware or more active, whether it's one person or a following, it's all worth it."—Gavin 
PETA's youth division, peta2, sent Gavin a Hero to Animals Award for his bravery—along with some toys for Lucky!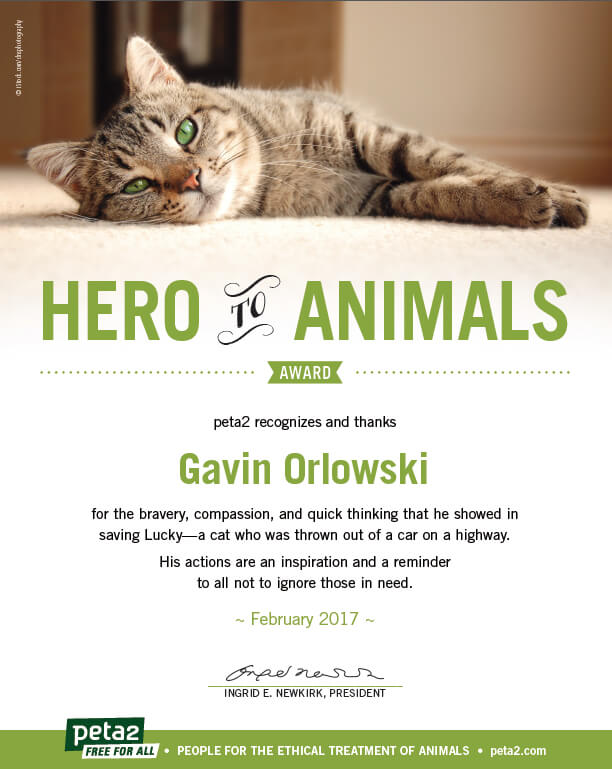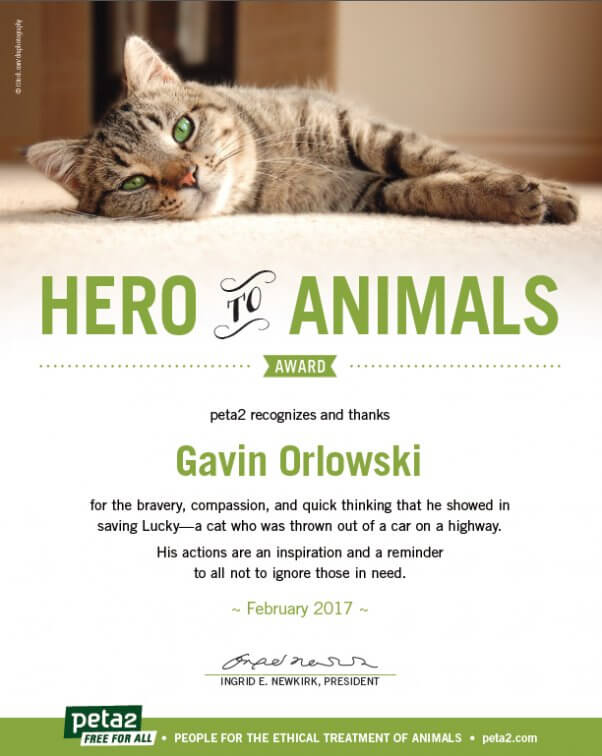 And there's more: At a Boy Scout function, the members of Troop 205, based in Kalamazoo, had their eyes on the prize: a new badge. Little did they know that they would come across a stray dog struggling to stay afloat after falling through thin ice into freezing-cold water. The troop jumped into action, smartly hopping into a canoe to rescue the dog. One problem: They didn't have oars! These students thought outside the box and grabbed big logs in order to row their way to help the pup—whom they later named Scooby—out of the cold water and to safety.
peta2 is sending Troop 205 a special "I'm a Hero to Animals" badge and an award for its bravery.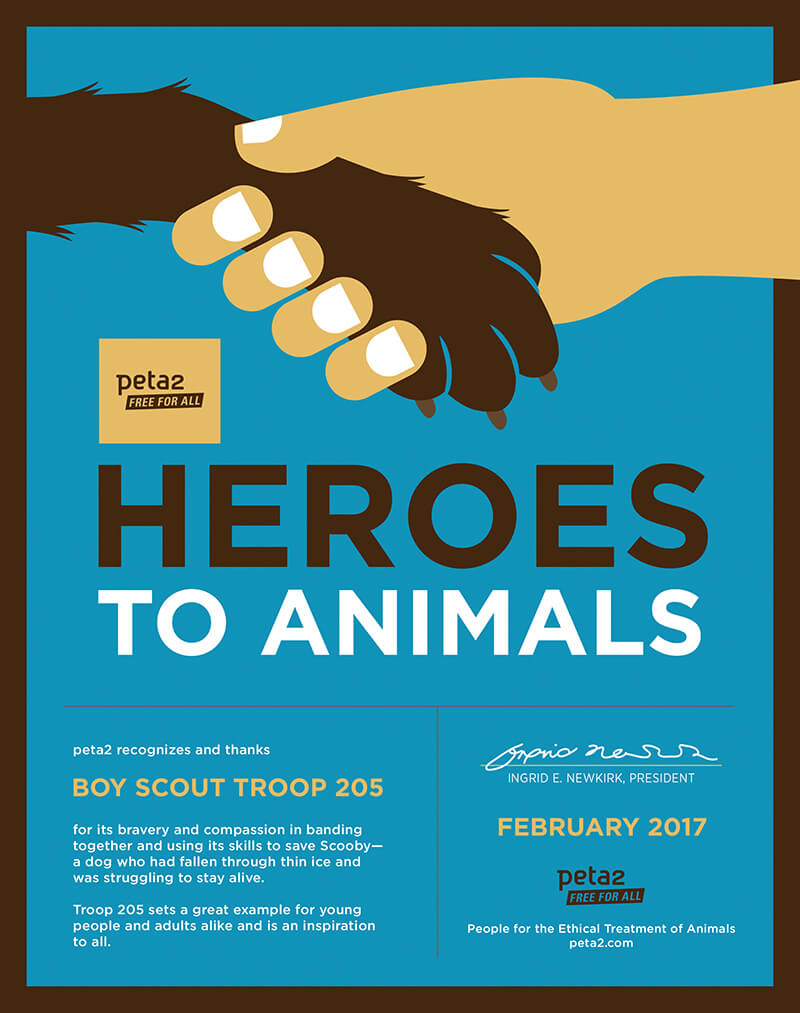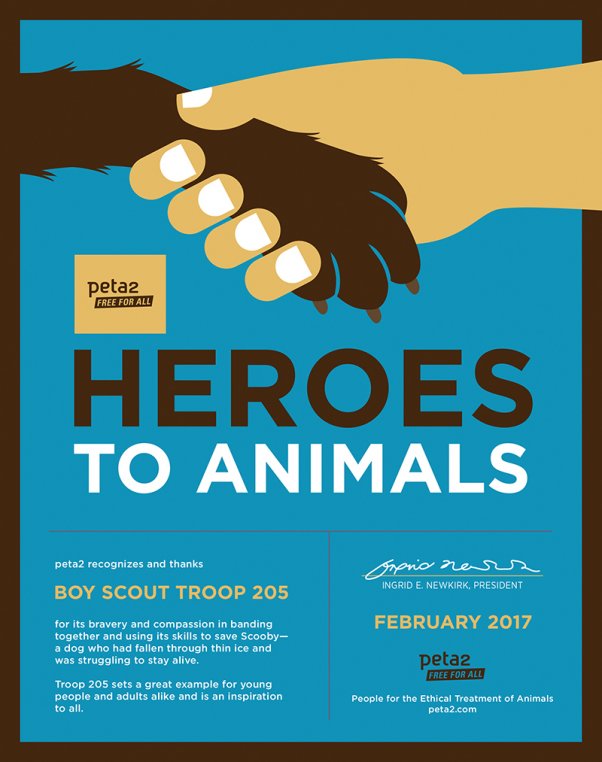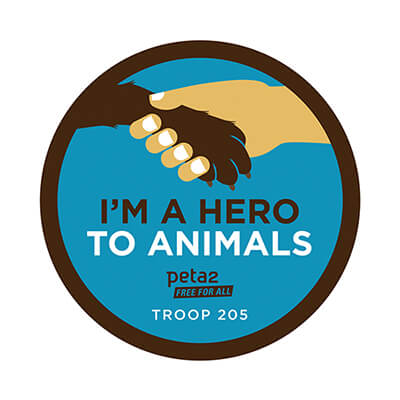 Share these stories with your students to inspire them to take action for animals and remind them that whenever they see someone who needs help, they should do something. Be sure to talk to your students about handling an animal emergency and e-mail TeachKind for a free set of classroom posters that'll help them learn ways to prevent animals from suffering.