Vegan
Veggie Tempura on a Stick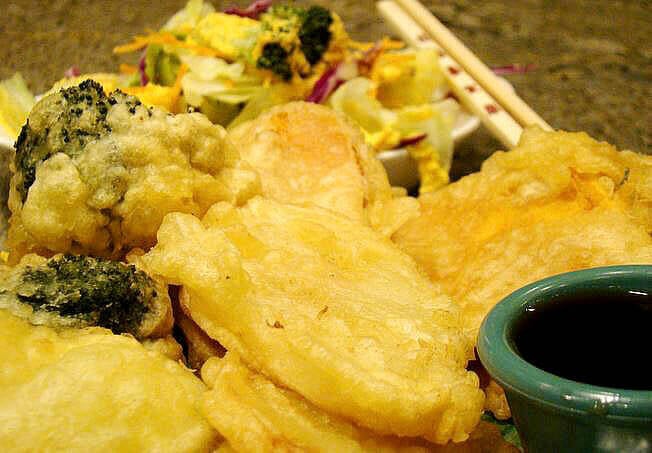 Print
Ingredients
1 cup

whole-wheat pastry flour

1/4 tsp.

sea salt

1–1 1/4 cups

water

2 tsp.

kuzu root starch*, diluted in a little cold water

Vegetable oil, for frying

Assorted vegetables (try squash, avocado, zucchini, broccoli, cauliflower, and carrots)
Instructions
Combine the flour, sea salt, water, and kuzu and stir well, making sure there are no lumps.
Heat 2 to 3 inches of vegetable oil over medium heat (350ºF) in a medium-sized pot.
Dip the vegetables in the batter until covered, then slide gently into the oil. When browned on all sides, remove from the oil using a fork or tongs.
Let cool for a minute, then pierce with a skewer stick. Now you're ready for the county fair!
*Kuzu root starch acts as a thickening agent. You can also use egg replacer, cornstarch, or arrowroot powder.