Vegan
Vegan Churros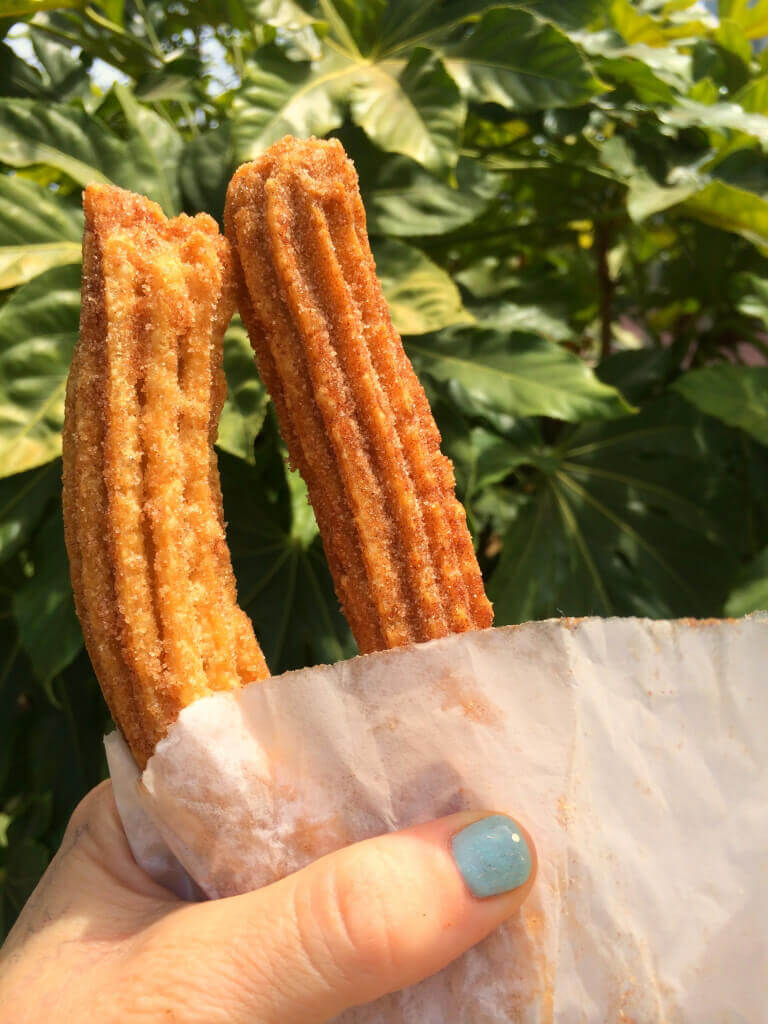 Print
Ingredients
1 cup

water

2 1/2 Tbsp.

sugar

1/2 tsp.

salt

2 Tbsp.

vegetable oil

2 cups

all-purpose flour

Vegetable oil, for frying (I used a wok, which requires 2 to 3 cups of oil)

1/2 cup

sugar

2 tsp.

ground cinnamon
Instructions
Boil the water in a medium-sized pan, then add the salt and 2 1/2 Tbsp. sugar until dissolved. Add the 2 Tbsp. oil and remove the pan from the stove. Add the flour and stir until well combined. Pour the mixture into a piping bag with large star tip.
Heat the frying oil over medium-high heat in a pan or wok. Squeeze churro-length pieces of batter into the pan and fry until golden brown. Remove and allow to cool for a few minutes.
Combine the rest of the sugar and the cinnamon in a large plastic bag and shake until well combined. Place the churros one by one into the bag to coat evenly. Enjoy!
Makes 6 Servings