Vegan
Vegan Gingerbread Cookies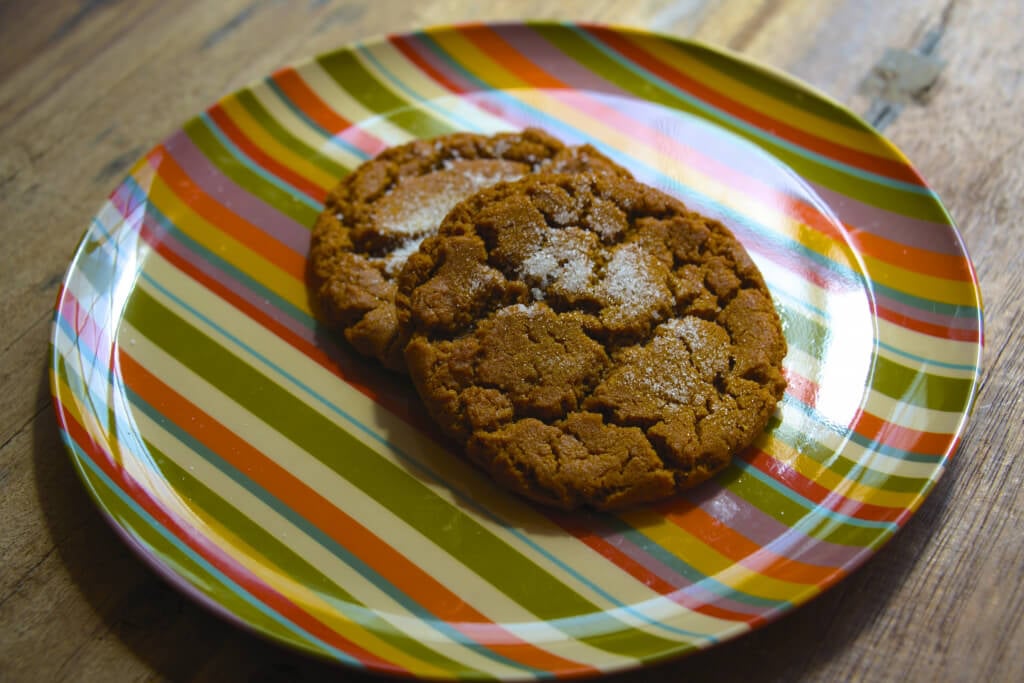 Print
Ingredients
1 cup

vegan margarine

1 cup

sugar

Egg Replacer equivalent to 1 egg

1 cup

molasses

2 Tbsp.

apple cider vinegar

5 cups

flour

1/2 tsp.

salt

1 1/2 tsp.

baking soda

1 Tbsp.

ginger

1 1/4 tsp.

cinnamon

1 tsp.

ground cloves
Instructions
In a large bowl, cream the vegan margarine and the sugar. Mix in the egg replacer, molasses, and vinegar. Set aside.
In a medium bowl, sift together the dry ingredients. Add to the wet ingredients.
Chill in the refrigerator for 3 hours or overnight.
Preheat the oven to 375°F. Lightly grease a cookie sheet.
Remove from the refrigerator and roll out on a floured surface. Cut into desired shapes.
Bake for 6 to 8 minutes, until the edges brown. Cool for 5 minutes on the cookie sheet and remove to a wire rack.
Makes 3 dozen cookies