Vegan
Vegan Chocolate Crème Eggs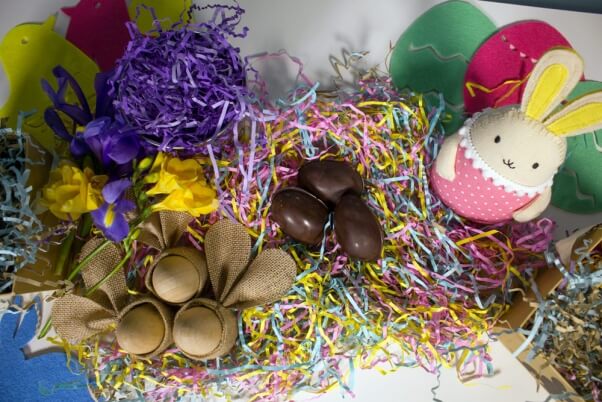 Print
Ingredients
Instructions
Add 70 percent of the dark chocolate to a microwave-safe bowl. Microwave at 1 minute intervals until the chocolate has completely melted and is warm (about 118ºF). Mix in the remaining chocolate and stir until melted.
Pour the chocolate into one half of an egg-shaped candy mold until three-quarters full. Attach the other half of the mold and use binder clips to keep in place. Rotate a few times until the entire egg shape is covered with chocolate.
Place in the refrigerator for 1 to 2 minutes or until the chocolate begins to set, then rotate the mold again.
Place back in the refrigerator until the chocolate has fully set, about 10 minutes. (The chocolate should naturally shrink and pull away from the mold. If stuck, place the mold back in the refrigerator for a few minutes.)
Fill one pastry bag with the Caramel Filling and another pastry bag with the Crème Filling.
Carefully poke a hole in the top of each egg with a wooden skewer, then pipe in the fillings, as desired.
Place a drop of melted chocolate on the hole to seal the egg.
Makes 16 chocolate eggs