Vegan
Vegan Caramel Filling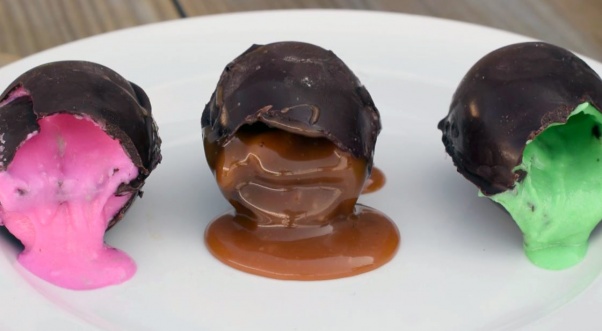 Print
Ingredients
2 cups

sugar

1 tsp.

lemon juice

2 Tbsp.

corn syrup

1/2 cup

water

1 cup

coconut cream

1 cup

vegan butter
Instructions
Combine the sugar, lemon juice, corn syrup, and water in a heavy metal saucepan and place over medium heat.
Do not stir. Brush down the sides of the pot with water to prevent sugar crystals from forming until the sugar has completely melted and the mixture is clear.
Stir slowly. The color will begin to darken. Once a dark amber color is reached, add the coconut cream and mix well. (The mixture will bubble, so be careful.)
Stir in the vegan butter and cook until thick (about 185ºF). Remove from heat and let the caramel cool completely.
Makes 2 1/2 cups