Vegan
Roasted Cinnamon-Sugar Pumpkin Seeds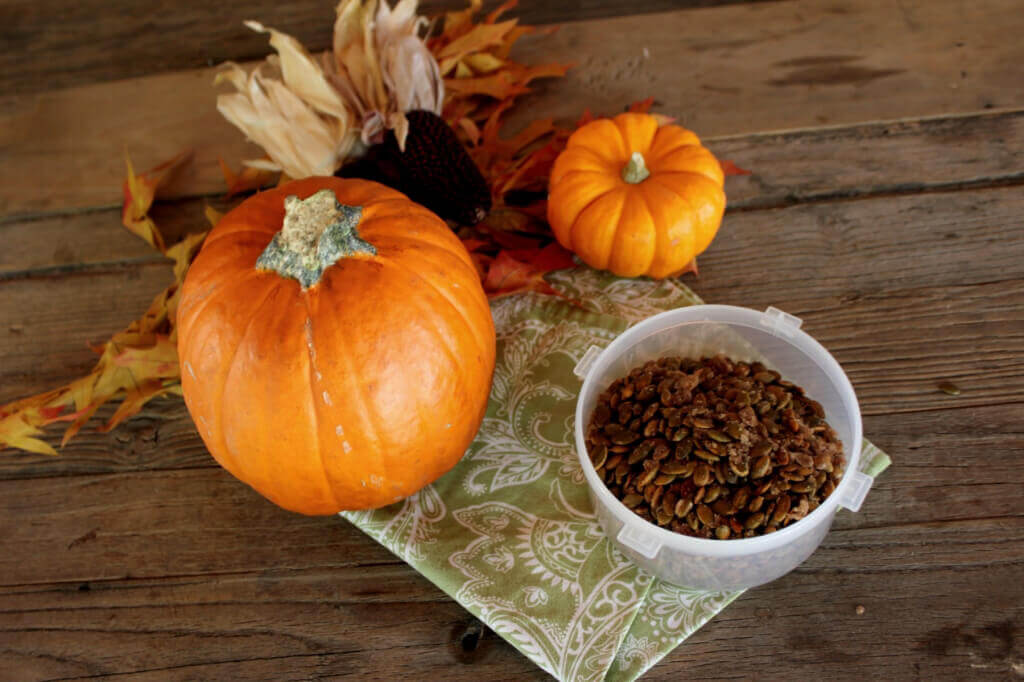 Print
Ingredients
1 tsp.

coconut oil

1 1/2 cups

raw pumpkin seeds

2 Tbsp.

vegan margarine, melted (try Earth Balance brand)

3 Tbsp.

unfiltered sugar

1-2 tsp.

ground cinnamon, depending on taste
Instructions
Preheat the oven to 300°
Grease the bottom of a baking sheet with the coconut oil, then fill with the pumpkin seeds. Bake for 25 to 30 minutes.
Remove from the oven and toss with the vegan margarine, sugar, and cinnamon until well combined. Return to the oven for an additional 20 to 25 minutes.
Makes 1 1/2 cups