Vegan
Pumpkin Bread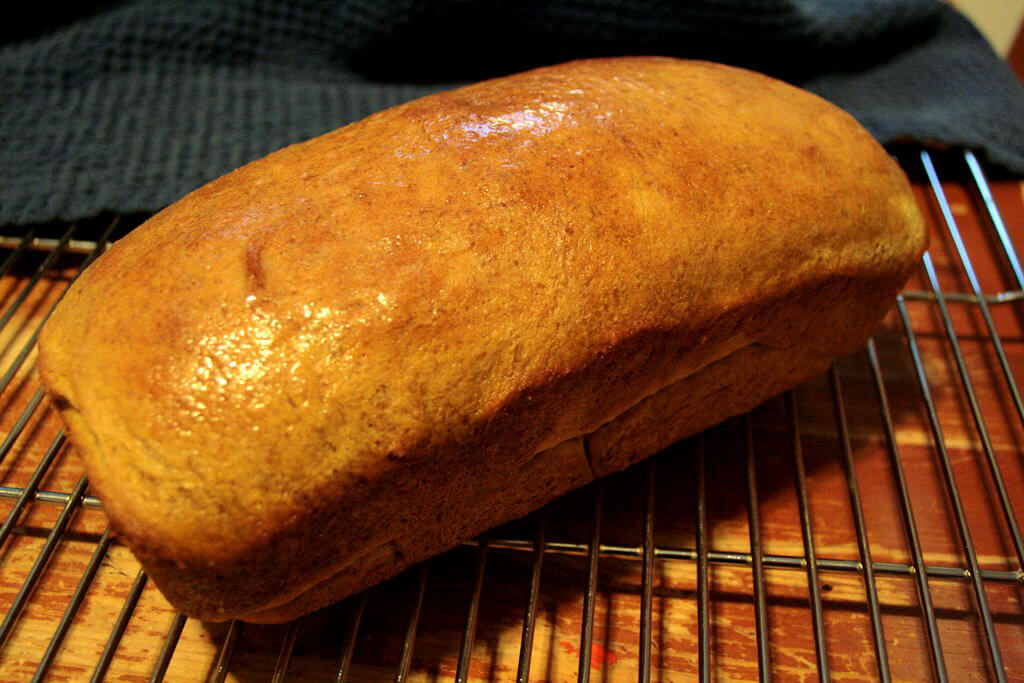 Print
Ingredients
1 1/2 cups

flour

1/2 tsp.

salt

1 cup

sugar

1 tsp.

baking soda

1 cup

pumpkin purée

1/2 cup

vegetable oil

Egg Replacer equivalent to 2 eggs

1/4 cup

soy milk

1/2 tsp.

vanilla extract

1/4 tsp.

nutmeg

1 tsp.

cinnamon

1/4 tsp.

allspice

1/4 tsp.

cloves

1/2 cup

chopped nuts (optional)
Instructions
• Preheat the oven to 350°F. Grease a 9- x 5- x 3-inch loaf pan.
• In a large bowl, sift together the flour, salt, sugar, and baking soda.
• In a separate bowl, combine the pumpkin, oil, egg replacer, soy milk, vanilla, and spices. Pour into the dry ingredients and mix until just combined. Stir in the nuts.
• Pour into the prepared pan. Bake for 50 to 60 minutes, or until a toothpick inserted in the center comes out clean. Remove from the oven and let cool in the pan for 10 minutes. Remove from the pan and let cool completely on a rack.
• Wrap in aluminum foil or plastic wrap and store in the refrigerator.