Vegan
Sincerely, Katerina's Protein-Packed Buddha Bowls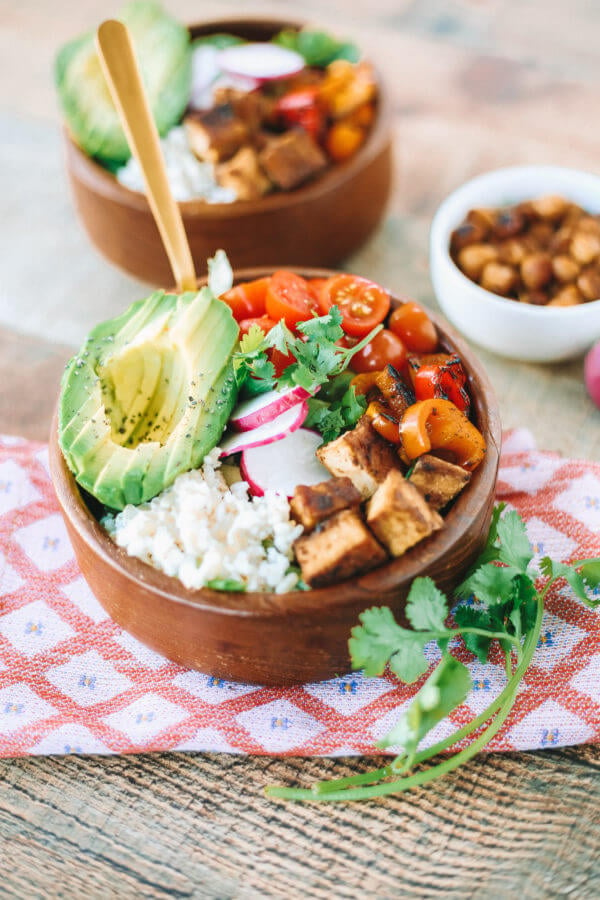 Print
Ingredients
1 cup

cubed tofu

1/2 Tbsp.

sesame or vegetable oil

1 cup

chopped kale or other greens

2 cups

cooked brown rice

3/4 cup

Sweet n' Spicy Roasted Chickpeas

2 cups

chopped veggies of your choice

Optional:

hot sauce, sweet chili sauce, olive oil and vinegar, salad dressing, Peanut Thai Dressing, and sesame seeds
Instructions
Preheat the oven to 375°F.
Place the tofu on a baking sheet, drizzle with the sesame oil, and bake for 30 minutes, flipping halfway through.
Place 1/2 cup of the chopped kale in each of two bowls.
Add 1 cup of the rice to each bowl.
Top each with half of the tofu, veggies, and any desired sauces or toppings.