Vegan
Jackfruit Crabless Cakes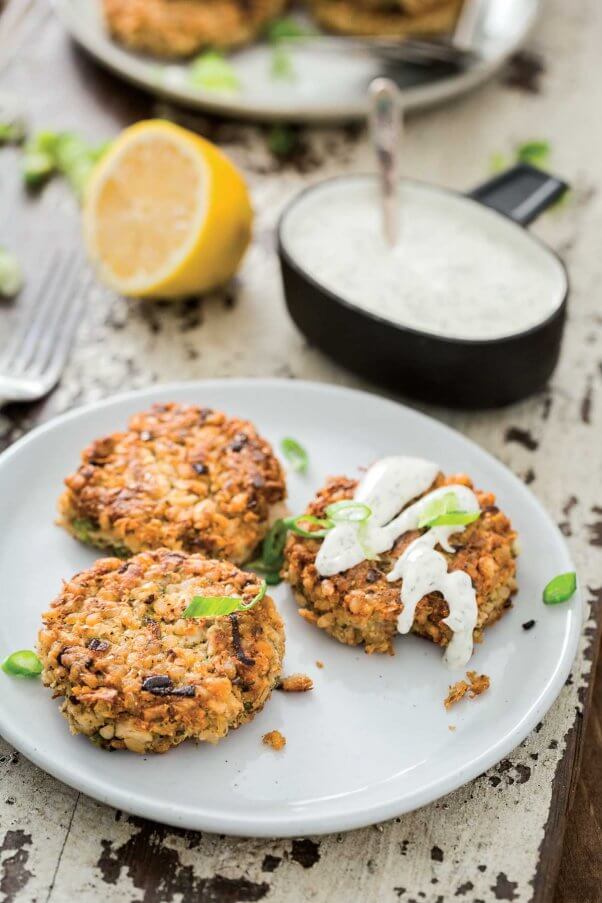 Print
Ingredients
1 20-oz. can

jackfruit, thoroughly rinsed and drained

1 1/2 cups

cooked cannellini beans or 1 15-oz. can, rinsed and drained

4

green onions, finely chopped (green and white parts), plus more for garnish

1 cup

cooked brown rice

2 Tbsp.

chickpea flour, plus more if needed

1 Tbsp.

vegan mayonnaise (soy-free if necessary)

1 Tbsp.

Old Bay Seasoning

2 tsp.

liquid aminos (or gluten-free tamari; use coconut aminos to be soy-free)

1 tsp.

dried parsley

1/2 tsp.

kelp granules

1/2 tsp.

garlic powder

Salt and black pepper, to taste

Sunflower oil (or canola oil), for frying
Instructions
Line a baking sheet with parchment paper or a silicone baking mat.
Place the jackfruit in a food processor and pulse about 5 times, until broken up into smaller pieces.
Pour the beans into a bowl and use a potato masher to mash them until creamy but still chunky. Add the jackfruit, green onions, brown rice, chickpea flour, mayonnaise, Old Bay, liquid aminos, parsley, kelp granules, garlic powder, salt, and pepper and stir together until combined. The mixture should hold together when you squeeze it. If it doesn't, add chickpea flour by the tablespoon until it does.
Scoop up 1/3 cup (80 ml) of the mixture and use your hands to shape it into a patty. Place the patty on the baking sheet. Repeat with the remaining mixture. You should have about 12 patties.
Heat a large frying pan, preferably cast iron, over medium heat. Pour in enough oil to coat the bottom and heat for 2 to 3 minutes. Line a plate with paper towels. Place 3 or 4 patties in the pan and cook for 3 to 4 minutes on each side, until crispy and browned all over. Place the cooked patties on the plate and top with more paper towels to absorb any excess oil. Repeat with the remaining patties, adding more oil as necessary, until all are cooked.
Garnish the cakes with chopped green onions and serve with Lemon Dill Aïoli on the side. Leftovers will keep in an airtight container in the fridge for 3 to 4 days.
Makes 4 servings
Recipe from But My Family Would Never Eat Vegan!: 125 Recipes to Win Everyone Over © Kristy Turner, 2016. Reprinted by permission of the publisher, The Experiment. Available wherever books are sold. theexperimentpublishing.com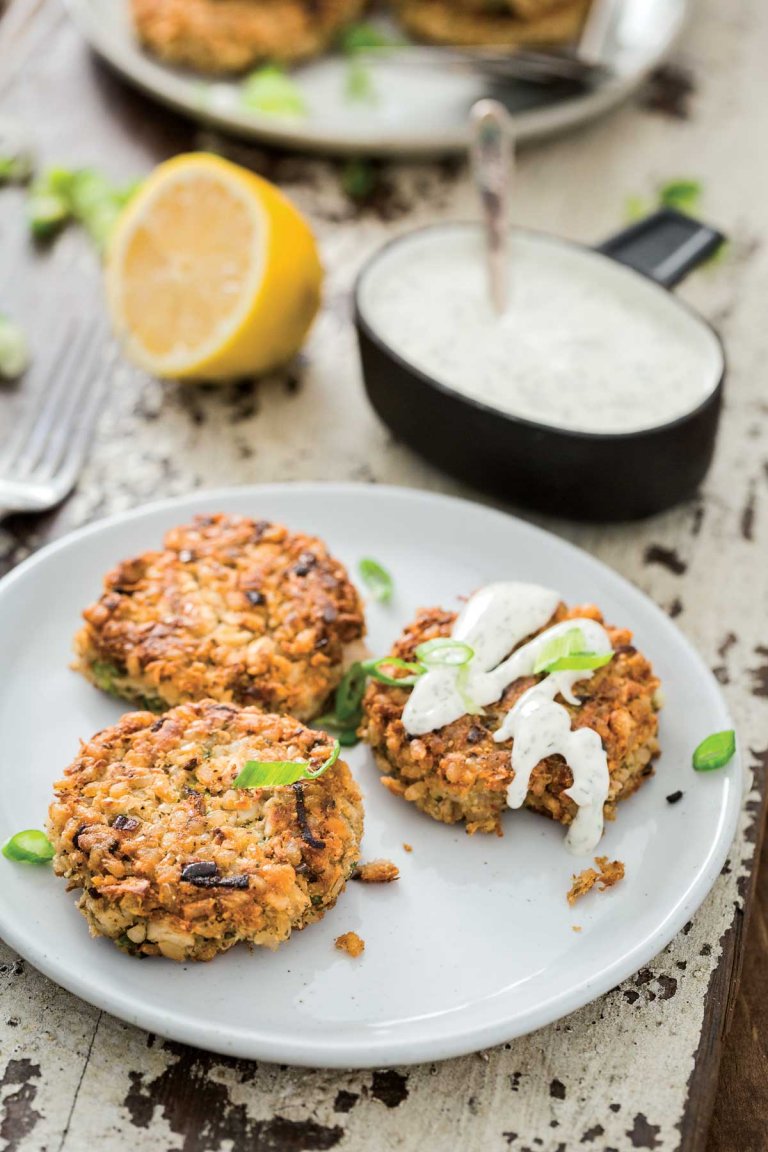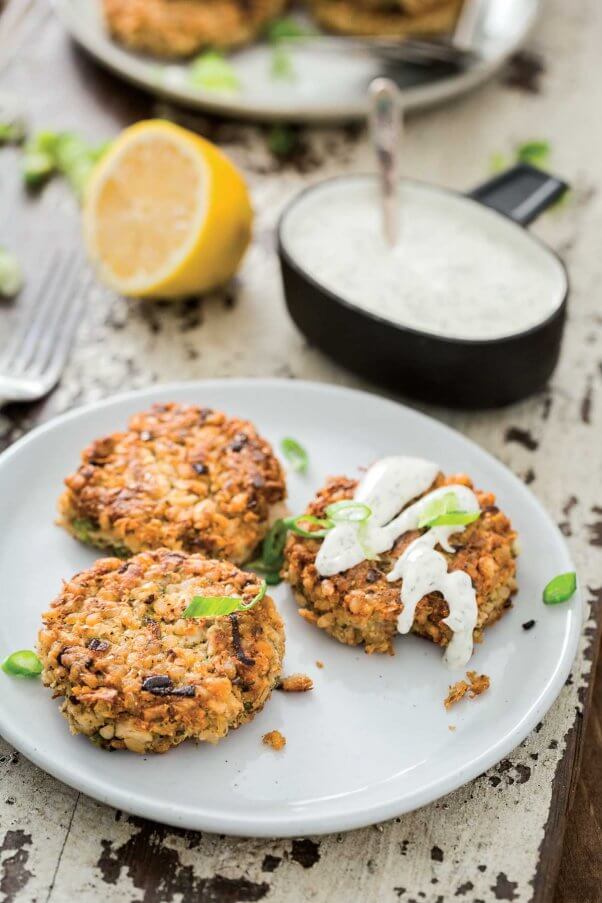 © 'But My Family Would Never Eat Vegan!'