Vegan
Italian Stuffed Zucchini Boats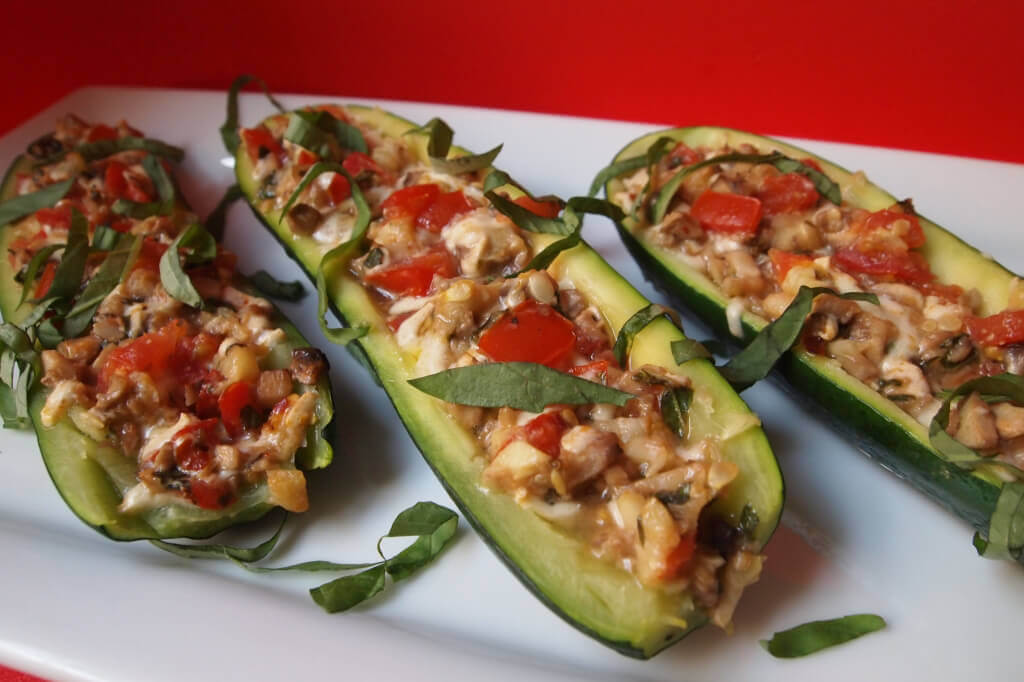 Print
Ingredients
2

medium zucchini

2

garlic cloves

1

medium tomato, seeded and finely chopped

1/2 cup

finely chopped fresh mushrooms

1/2 tsp.

dried basil

1/2 tsp.

dried oregano

1/4 tsp.

crushed red pepper flakes

2 Tbsp.

olive oil

3/4 cup

vegan grated Parmesan cheese

2 Tbsp.

fresh basil, chopped
Instructions
Preheat the oven to 400°F.
Cut the zucchini in half lengthwise. Scoop out the pulp and seeds, leaving a 1/4-inch-thick shell (use a spoon for this). Chop up the pulp from the zucchini.
Combine the zucchini pulp, garlic, tomato, mushrooms, basil, oregano, crushed red pepper flakes, olive oil and 1/2 cup of the vegan Parmesan cheese in a medium bowl. Divide the mixture among the zucchini shells.
Place the stuffed zucchini in a 13-inch-by-9-inch baking dish and cover with foil. Bake for 25 minutes, or until the zucchini is tender.
Bake uncovered for 5 minutes more. Top with the fresh basil.
Makes 2 to 4 servings
[peta-video youtube="wP37UFfbhFQ"]