Vegan
Garlicky 'Witch Fingers'
Prep Time

10 minutes

Cook Time

10 minutes

Servings

5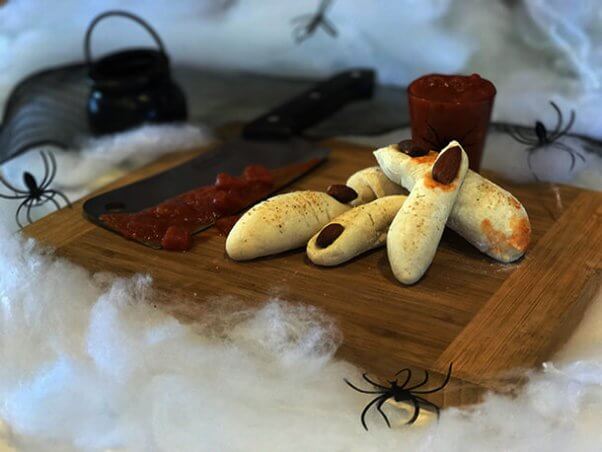 Print
Ingredients
1 can

prepared pizza dough, rolled out

5

almonds

1 Tbsp.

vegan butter or margarine, melted

Garlic powder, to taste (also for protection from vampires!)

Marinara sauce, for dipping
Instructions
Cut the pizza dough into strips and roll each into a rounded finger-like shape.
Press an almond onto one end of each piece of dough—this is going to be the "fingernail"—then use a paring knife to make lines in the dough to resemble knuckles.
Brush a light coat of the vegan butter onto the "witch fingers" and sprinkle with garlic powder.
Bake according to the directions on the label.
Dip in "bloody" marinara sauce and enjoy!