Vegan
Fresh Guacamole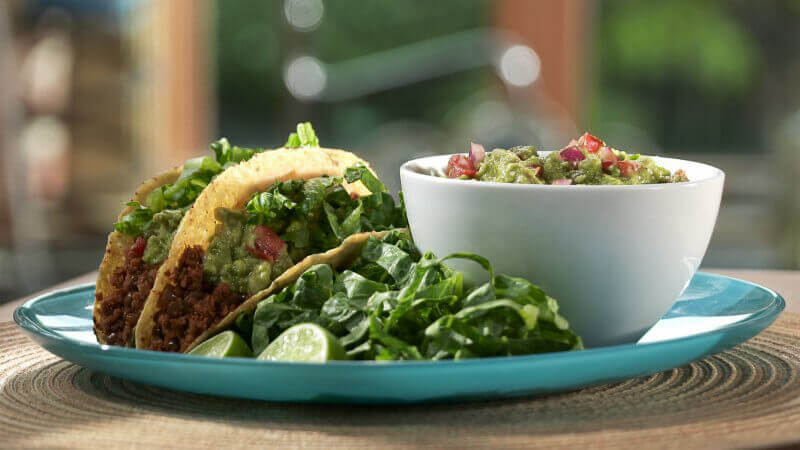 Print
Ingredients
6

ripe avocados, halved, seeded, and peeled

1 1/2

cups diced red onion

3

medium-sized jalapeño peppers, stemmed, seeded, and minced

1/4 cup + 2 Tbsp.

fresh cilantro, finely chopped

1/4 cup

fresh lime juice

1 1/2 tsp.

sea salt

3/4 tsp.

ground cumin

Ground black pepper, to taste

Cayenne pepper, to taste (optional)

1 1/2

ripe medium tomatoes, seeds and pulp removed and diced
Instructions
In a medium mixing bowl, use a fork to roughly mash the avocado, leaving the texture slightly chunky. Add the chopped onion, jalapeños, cilantro, lime juice, salt, cumin, pepper and cayenne, then mash the mixture some more.
Cover with plastic wrap directly on the surface of the guacamole to prevent oxidation. Refrigerate until ready. Just before serving, add the tomatoes to the guacamole and gently mix. Serve immediately.
Makes 6 to 8 servings
Cook's Note: Jalapeño peppers can vary greatly in their level of hotness. So start with half the recipe amount and gradually add to the guacamole to your desired degree of kick.