Vegan
Easiest Vegan Mini King Cakes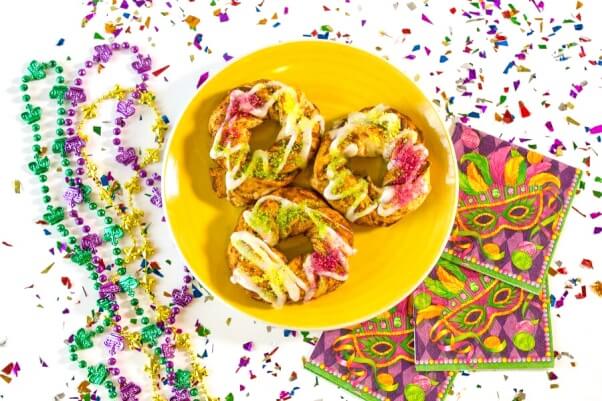 Print
Ingredients
1 can

cinnamon rolls (try Immaculate Baking)
Instructions
Open the can of cinnamon rolls and unroll. Fold each section in half and twist repeatedly, then form into a circle and place on a baking sheet.
Bake for 12 to 14 minutes, or until golden brown.
Drizzle with the cinnamon roll icing (thawed according to package directions) and sprinkle with the decorating sugar.
Makes 8 mini king cakes