Vegan
'Cheesy' Stuffed Jalapeño Poppers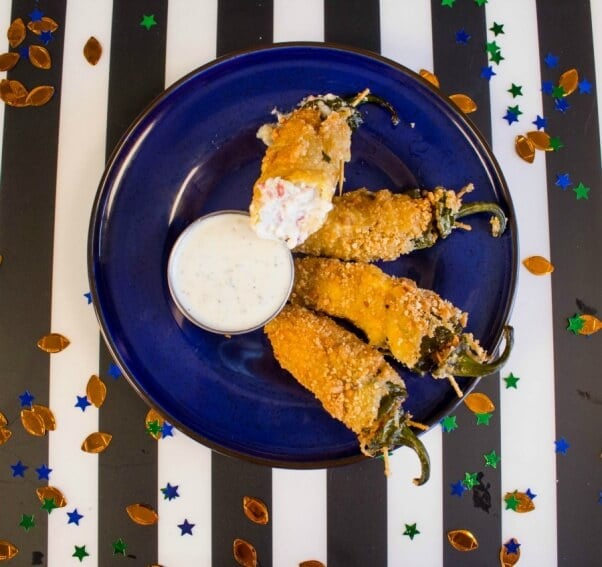 Print
Ingredients
1 cup

vegan cream cheese

1/2 cup

shredded vegan cheese

3 Tbsp.

vegan bacon bits

1/2 tsp.

salt

1 tsp.

garlic powder

10

fresh jalapeños, seeded, tops removed, and set aside

2 cups

panko bread crumbs

Vegetable oil, for frying (optional)
Instructions
Place the VeganEgg mixture in a small bowl.
Pour the bread crumbs into a shallow dish.
Dip each jalapeño in the VeganEgg mixture (or flax egg), coating thoroughly, then roll in the bread crumbs. For a crunchier popper, repeat these steps.
To fry: Fill a frying pan with 1 inch of vegetable oil and heat to 350°F. Using tongs, carefully place several breaded jalapeños into the oil. Turn after 5 minutes and remove from the oil when golden brown. Allow to cool on paper towels for 5 minutes, then serve.
To bake: Place the jalapeños on a greased cookie sheet and bake at 350°F for 15 to 20 minutes, turning once halfway through baking. Allow to cool for 5 minutes, then serve.
Makes 10 poppers