Vegan
The Vegan Temptress' Classic Pumpkin Pie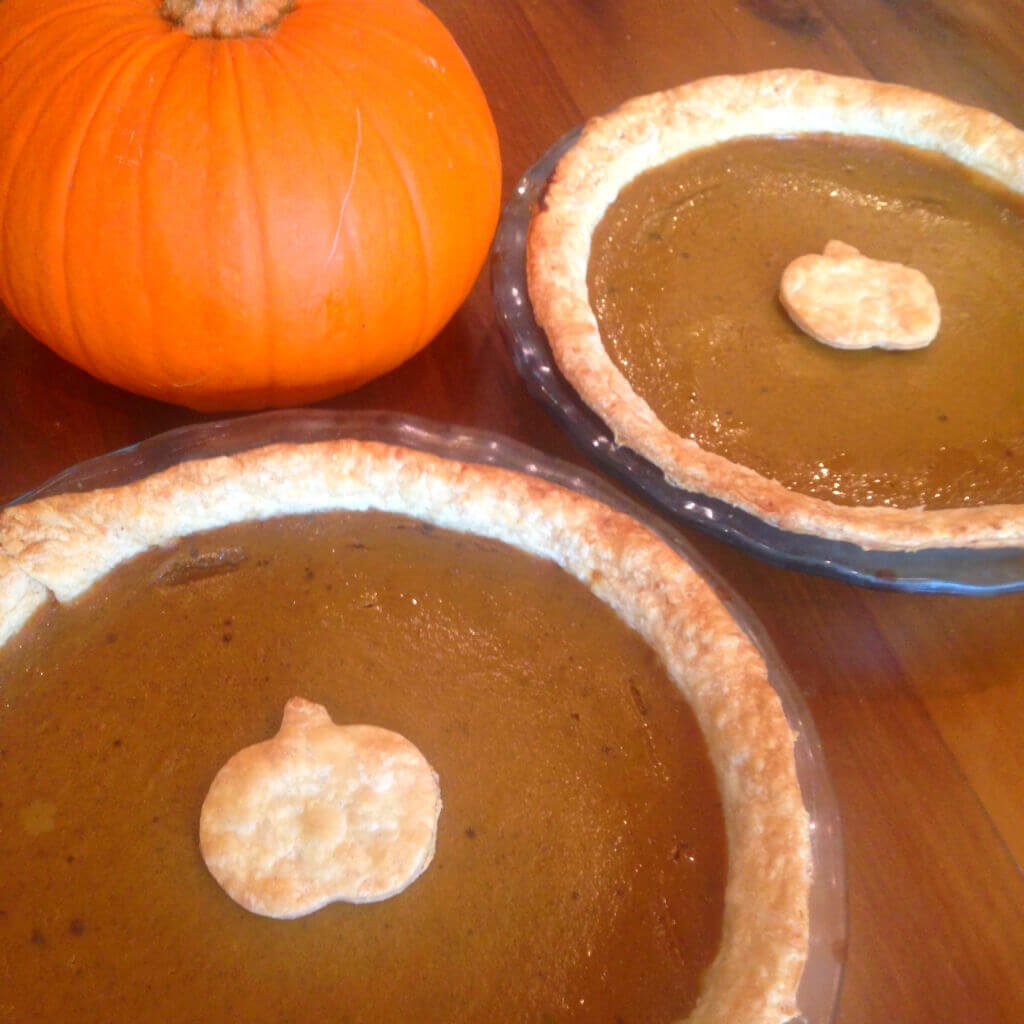 Print
Ingredients
For the Crust:

1/4 cups

all-purpose flour

1/4 tsp.

salt

1/2 tsp.

cinnamon

1/4 tsp.

ginger

1/8 tsp.

nutmeg

1/8 tsp.

allspice

1/4 cups

vegan margarine, chilled and diced

1/4 cups

vegan shortening, chilled and diced

1/4–1/2 cup

ice water

For the Filling:

2 cups

canned organic pumpkin

1 cup

almond milk

3/4 cup

agave syrup

1/4 cups

cornstarch

1 Tbsp.

molasses

1 tsp.

vanilla

1 tsp.

cinnamon

1/2 tsp.

ginger

1/4 tsp.

nutmeg

1/4 tsp.

allspice
Instructions
Preheat the oven to 425°F.
For the crust, combine the flour, salt, and spices. Add the vegan margarine and shortening and combine well using a pastry cutter or your hands. (The consistency should be similar to damp, soft sand.) Add the ice water and roll into a ball. If the dough is too sticky, add a little more flour. Cover with plastic wrap and refrigerate for at least 20 minutes. Roll out and spread in a 9-inch pie pan.
For the filling, use a hand mixer or whisk to combine all the ingredients until smooth. Pour into the prepared crust and smooth out the top. Bake for 10 minutes, then reduce the temperature to 350°F and bake for another 55 minutes.
Let cool, then refrigerate overnight.
Makes 1 pie