Vegan
Catch 'Em All Mini Pizza
Prep Time

5 minutes

Cook Time

10 minutes

Servings

1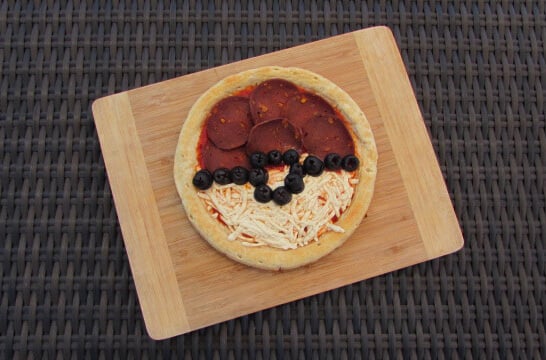 Print
Ingredients
1

store-bought mini vegan pizza crust

1

cup marinara sauce

1/2

cup vegan shredded cheese (we used Daiya)

1

pkg. vegan pepperoni slices

1

15-oz. can sliced black olives
Instructions
Top the entire pizza crust with the marinara sauce and vegan cheese. Cover half with the vegan pepperoni.
Using the olives, make a small circle at the center of the pizza. Place more olives in a straight line on opposite sides of the circle, each extending out to the edge of the pizza so that it resembles a Poké Ball. (Use our example as a guide.)
Bake the pizza according to the package instructions.
Enjoy—then go catch 'em all!