Vegan
Butternut Squash Soup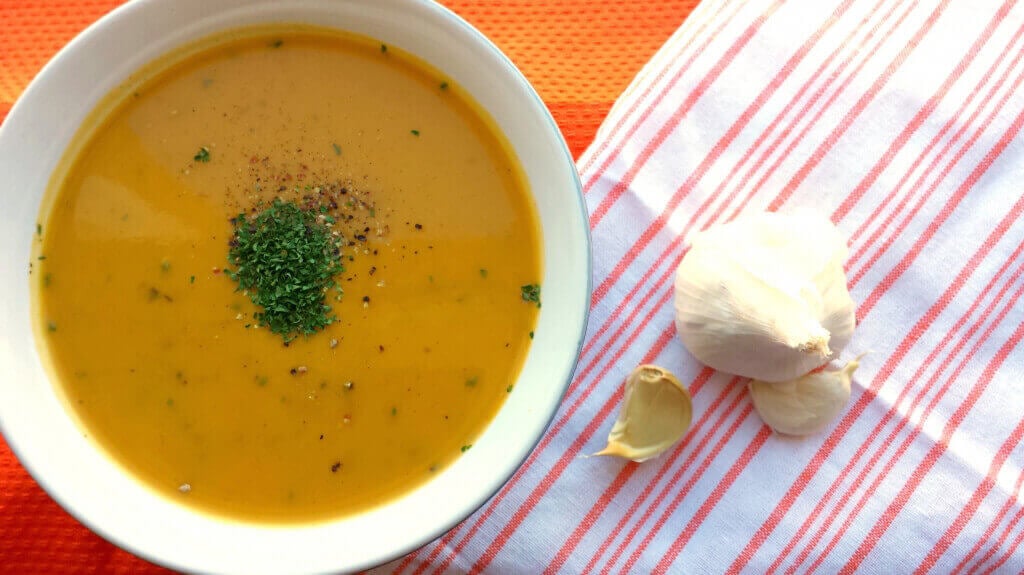 Print
Ingredients
1 cup

carrots, chopped

1 cup 

celery, chopped

1

bay leaf

6 sprigs 

fresh parsley

4 sprigs

fresh thyme

1 Tbsp.

whole peppercorns

1 cup

white wine

5 cups

water

2

large onions, diced, with 1/4 cup reserved

3 cups

butternut squash, peeled and diced

Salt and freshly ground black pepper, to taste

Pinch of nutmeg, to taste

1/4 cup 

Corn Nuts snack, plain flavor, coarsely crushed, for garnish
Instructions
Place the carrot, celery, parsley, thyme, peppercorns, bay leaf, white wine, water, and all but 1/4 cup of the onions in a large pot, bring to a boil, and then reduce the heat and simmer for 2 to 3 hours. Strain the soup, discard the pulp, and return the liquid to the pot.
Add the squash and remaining onion to the pot and cook over medium heat until the squash is tender.
Transfer the squash, onion, and one cup of the liquid (reserving the remaining liquid in a separate container) to a blender or food processor and blend until smooth. Season it with salt, pepper, and nutmeg.
Pour the purée back into the pot and add some of the reserved liquid, stirring to achieve desired consistency. Ladle the soup into bowls and sprinkle Corn Nuts over each.
Makes 4 servings