Vegan
Beer-Basted Tofurky Roast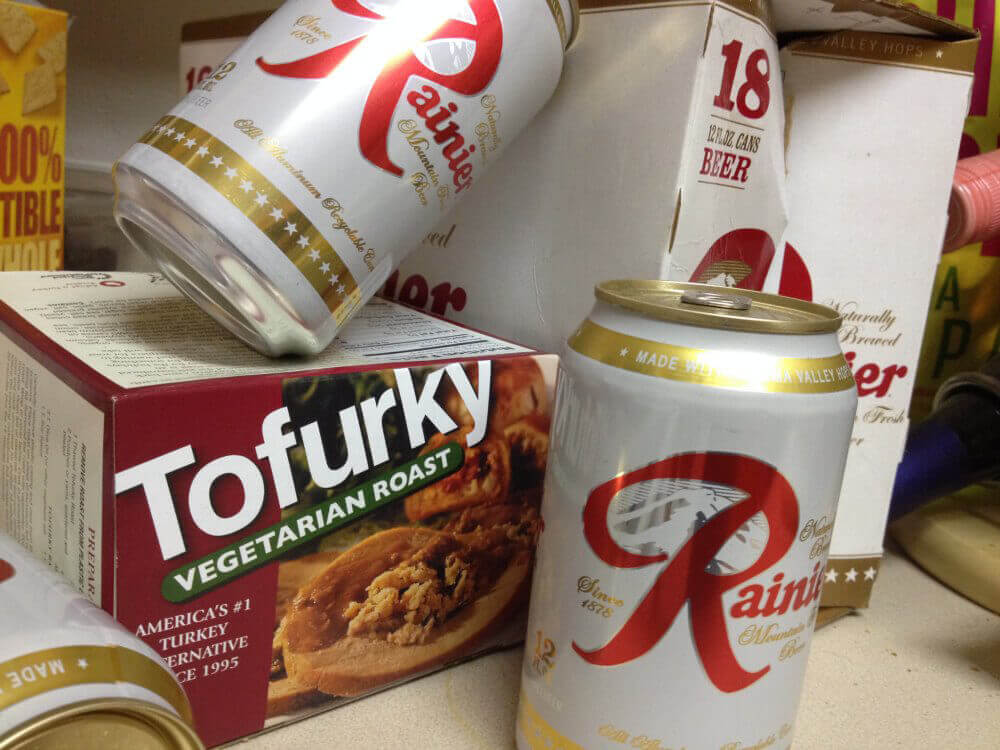 Print
Ingredients
1/2 cup

diced potatoes

1/2 cup

diced carrots

1/2 cup

diced onion

1/2 tsp.

onion powder

1/2 tsp.

garlic powder

1/2 tsp.

dried oregano

1/2 tsp.

dried basil

1 tsp.

paprika

2 tsp.

brown sugar

1/2 tsp.

cayenne pepper or chili powder

Dash pepper

Dash salt

1 Tbsp.

soy sauce

1 Tbsp.

olive oil

1/2 can

vegan beer*
Instructions
Preheat the oven to 350º
Place the Tofurky Roast, potatoes, carrots, and onion in a deep, oven-safe dish.
Combine the remaining ingredients in a small bowl and pour half over the roast and vegetables.
Cover with a lid or aluminum foil and cook for 90 minutes.
Remove the lid or foil and pour in the remaining basting mixture. Cover and cook for another 15 to 20 minutes.
Slice the roast with a sharp, serrated knife and serve … preferably with some more beer.
Makes 6 servings
*We suggest drinking the other half while preparing the roast … and then maybe cracking open another one while it cooks. Search this list for your favorite beers to make sure they're vegan.