Vegan
Beach Party Punch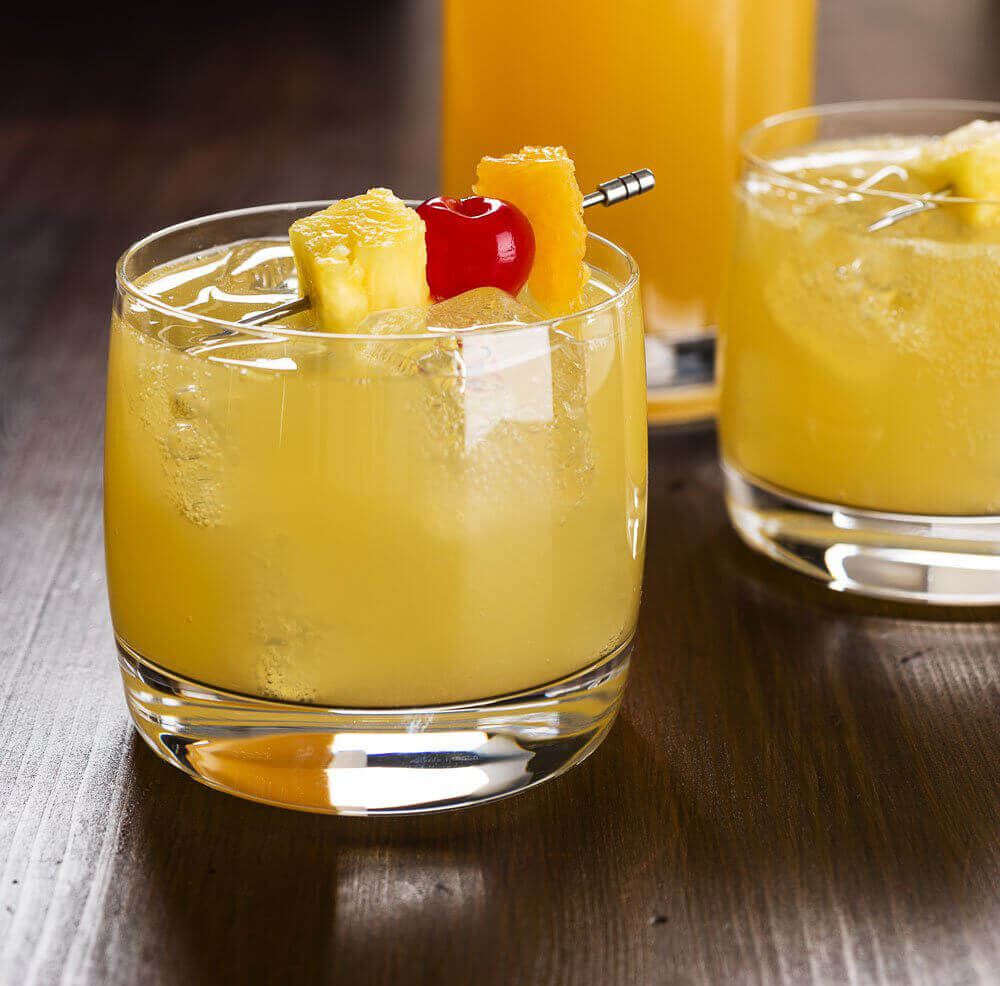 Print
Ingredients
4 oz.

rum

4 oz.

vodka

4 oz.

amaretto

4 oz.

gin

24 oz.

pale lager, fruit beer, or Kölsch

12 oz.

Sprite or ginger ale

8 oz.

orange juice

8 oz.

pineapple juice

Ice, for keeping the punch chilled

Orange slices, pineapple chunks, or maraschino cherries, for garnish (optional)
Instructions
Combine all the ingredients, except the optional garnishes, in a medium-size to large punch bowl, stirring well. Garnish as desired, including freezing some orange slices, pineapple chunks, and maraschino cherries inside an ice mold.
Makes 10 to 12 servings
Adapted from The Ultimate Beer Lover's Happy Hour by John Schlimm.  Suggested beer pairings: pale lager, fruit beer, or Kölsch beer.