Vegan
'Bacon'-Wrapped Vegan Pigs in a Blanket
Prep Time

5 minutes

Cook Time

15 minutes

Servings

2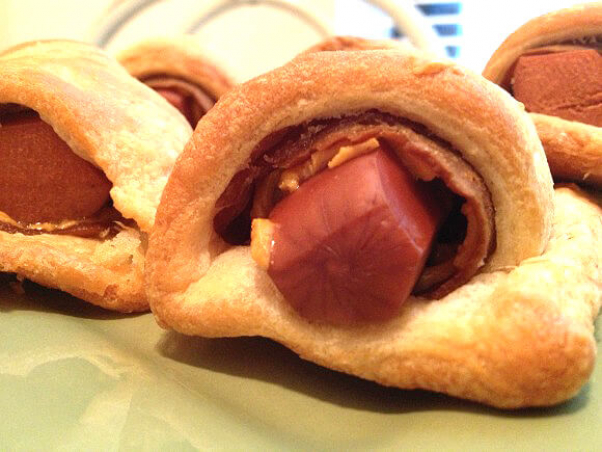 Print
Ingredients
1 can

vegan crescent rolls (try Immaculate Baking Company Crescent Rolls)

1 cup

vegan cheese shreds (try Daiya brand)

1 pkg.

vegan bacon slices (try Lightlife brand)

2 pkgs.

veggie dogs, cut into halves (try Tofurky or Lightlife brands)
Instructions
Preheat the oven to 375˚F.
Separate the crescent-roll dough into triangles on a foil-lined baking sheet. Sprinkle with the vegan cheese.
Wrap a vegan bacon slice around each veggie dog half, then wrap each in a piece of dough.
Bake for 12 to 15 minutes, or until golden brown.
Enjoy!