PETA Stresses Need to Teach Anti-Bullying and Compassion in the Classroom—for Whole Community's Sake
For Immediate Release:
May 4, 2016
Contact:
Sophia Charchuk 202-483-7382
Shamokin, Pa. – A security camera recorded a disturbing video in Shamokin last Wednesday: Two teenage boys apparently set two dogs loose from their leashes so that they could maul a cat to death. One teenager has reportedly been arrested and charged with cruelty to animals, and Shamokin Police are searching for the second. In response, TeachKind—PETA's humane-education division—sent letters today to schools in the Shamokin Area School District urging them to implement humane education in the classroom and offering free copies of their "Report Abuse When You See It!" poster.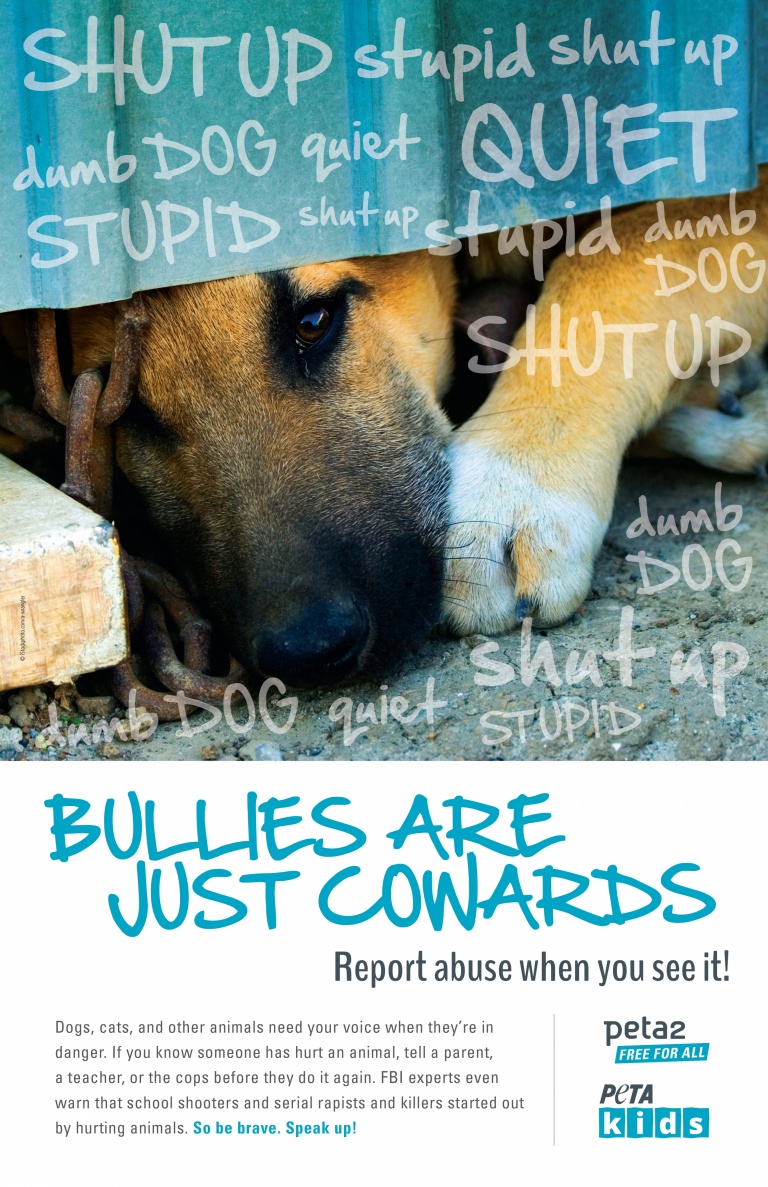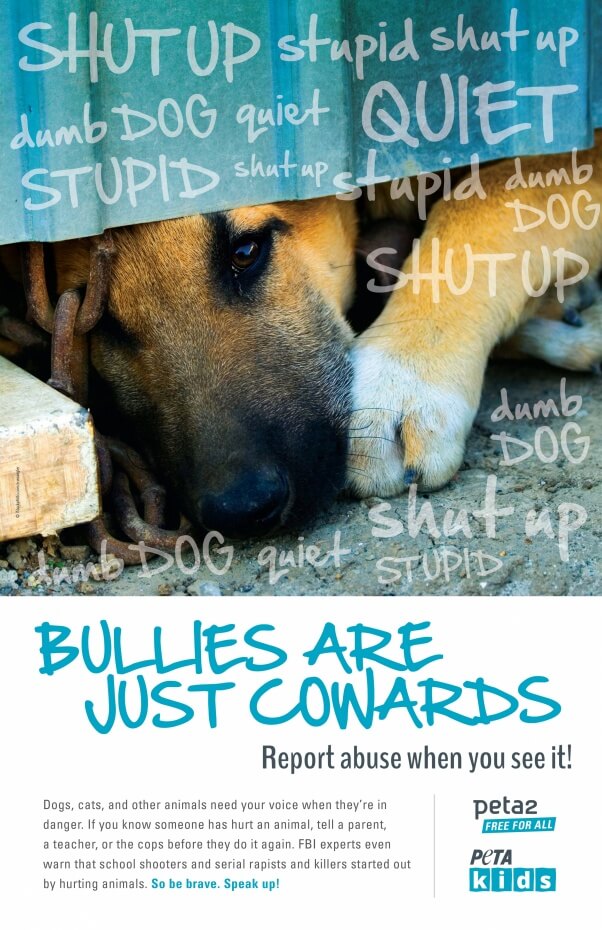 TeachKind and PETA—whose mottos read, in part, that "animals are not ours to abuse in any way"—have also asked the district superintendent to add a prohibition on cruelty to animals to the district's policies and to ensure that students know there are serious consequences for hurting animals.
"We're facing a bullying epidemic, and it shows a shockingly dangerous lack of empathy for others to sentence a cat to a hideously terrifying and painful death by mauling," says PETA Senior Director of Youth Outreach and Campaigns Marta Holmberg. "TeachKind is calling on schools to implement humane education and urge students to speak up when they see cruelty, no matter who the victim is."
TeachKind notes that according to leading mental-health professionals and law-enforcement agencies, perpetrators of violent acts against animals are often repeat offenders who pose a serious threat to the community at large. TeachKind's staff is available to send materials to schools, suggest lesson plans, and even host classroom presentations for students via Skype—all for free.
TeachKind's letters are available upon request. For more information, please visit TeachKind.org.