PETA Seeks Public's Help in Determining Who Abandoned Two Emaciated Dogs, Throwing One in a Garbage Can
For Immediate Release:
November 16, 2015
Contact:
Lakisha Ridley 202-483-7382
Chattanooga, Tenn. – On Monday, November 9, a Chattanooga resident made a horrifying discovery while taking out the trash: Someone had bagged up an emaciated dog and placed her in a garbage can on the 7700 block of Nautical Way. The 1-year-old pit bull, now named Desiree, was taken to the McKamey Animal Center and is receiving treatment for severe blunt force trauma to her shoulder and neck, a shattered leg, and open sores all over her body, which became infected. Just one day later, an almost identical-looking dog, now named Desmond, was found walking around in the same residential area in similar condition—and when he was brought to the McKamey Animal Center, it was clear that he and Desiree knew each other.
Authorities believe that both dogs suffered at the hands of the same person, but they have yet to determine who is responsible for abusing and abandoning them. That's why PETA—whose motto reads, in part, that "animals are not ours to abuse in any way"—is offering a reward of up to $5,000 for information leading to the arrest and conviction of the person or persons responsible for this crime. This comes in addition to the $500 reward offered by the McKamey Animal Center.
"Someone out there abused and abandoned these dogs, dumping one in a garbage can for what could have been a slow, agonizing, and terrifying death," says PETA Senior Director Colleen O'Brien. "PETA is urging anyone with information to come forward as soon as possible, before someone else gets hurt."
Both dogs have begun to improve. Once they've both fully recovered, they'll be available for adoption. Photos are available here and below.
If found and convicted, the culprit(s) may be among the first to be added to Tennessee's new Animal Abuse Registry. Anyone with information about this case is encouraged to call the McKamey Animal Center tip line at 423-305-6508 or contact Animal Services Director Jamie McAloon at 423-305-6515 or [email protected].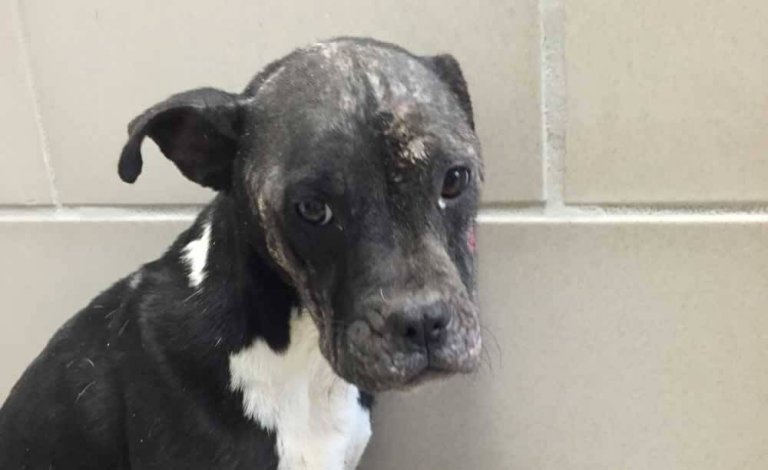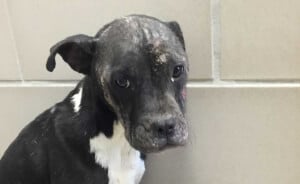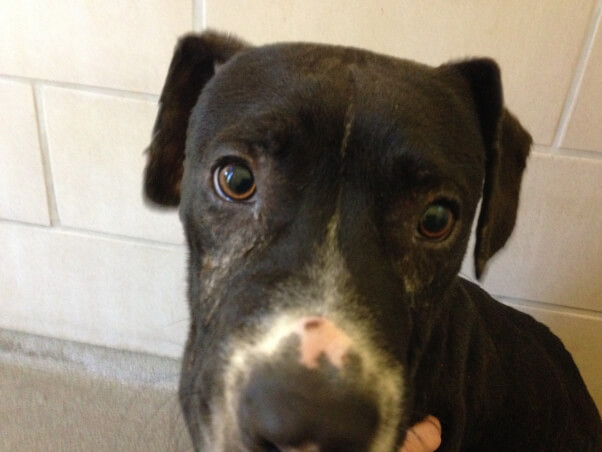 Photos courtesy of the McKamey Animal Center
Top: Desiree
Bottom: Desmond