PETA Seeks Information on Culprits Who Allegedly Beat and Left Dog to Die at a McDonald's
For Immediate Release:
April 27, 2017
Contact:
Megan Wiltsie 202-483-7382
Brampton, Ontario – Video footage shows that at around 3 a.m. on April 15, two men were on the patio outside the McDonald's at the intersection of Bramalea Road and Sandalwood Parkway with a small Yorkshire terrier. They left around 11 a.m.—without the dog. McDonald's employees discovered her a short time later on the patio, severely injured from an apparent beating.
The dog was rushed to an animal hospital, where she needed to be euthanized because of the extent of her injuries, which included fragmented nails; deep, punctuated ulcers on her paw pads; and large lesions on her right side, among other wounds. Police have yet to make any arrests in the case. That's why PETA—whose motto reads, in part, that "animals are not ours to abuse in any way"—is offering a reward of up to $5,000 for information leading to the arrest and conviction of the person or persons responsible for this crime.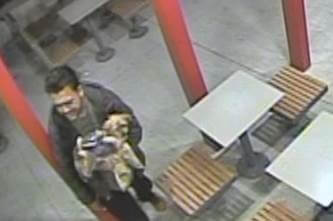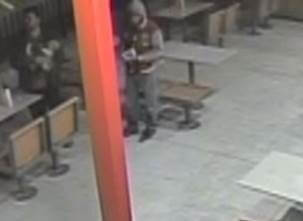 "This poor little dog suffered hideously before being left for dead at a fast-food restaurant," says PETA Vice President Colleen O'Brien. "PETA urges anyone with information about this case to come forward immediately so that whoever abused and abandoned her can be held accountable."
Anyone with information about this case is encouraged to call the 21 Division Criminal Investigation Bureau at 905-453-2121, extension 2133.
For more information, please visit PETA.org.