For Immediate Release:
August 9, 2023
Contact:
Nicole Perreira 202-483-7382
Charleston, S.C. – If you eat fish, other animals—including whales and turtles—suffer and die, too. That's the new message from PETA making waves on local pedicabs, pointing out that fish aren't the only victims of the fishing industry—millions of other animals, known euphemistically as "bycatch," also die on its hooks and in its nets every year.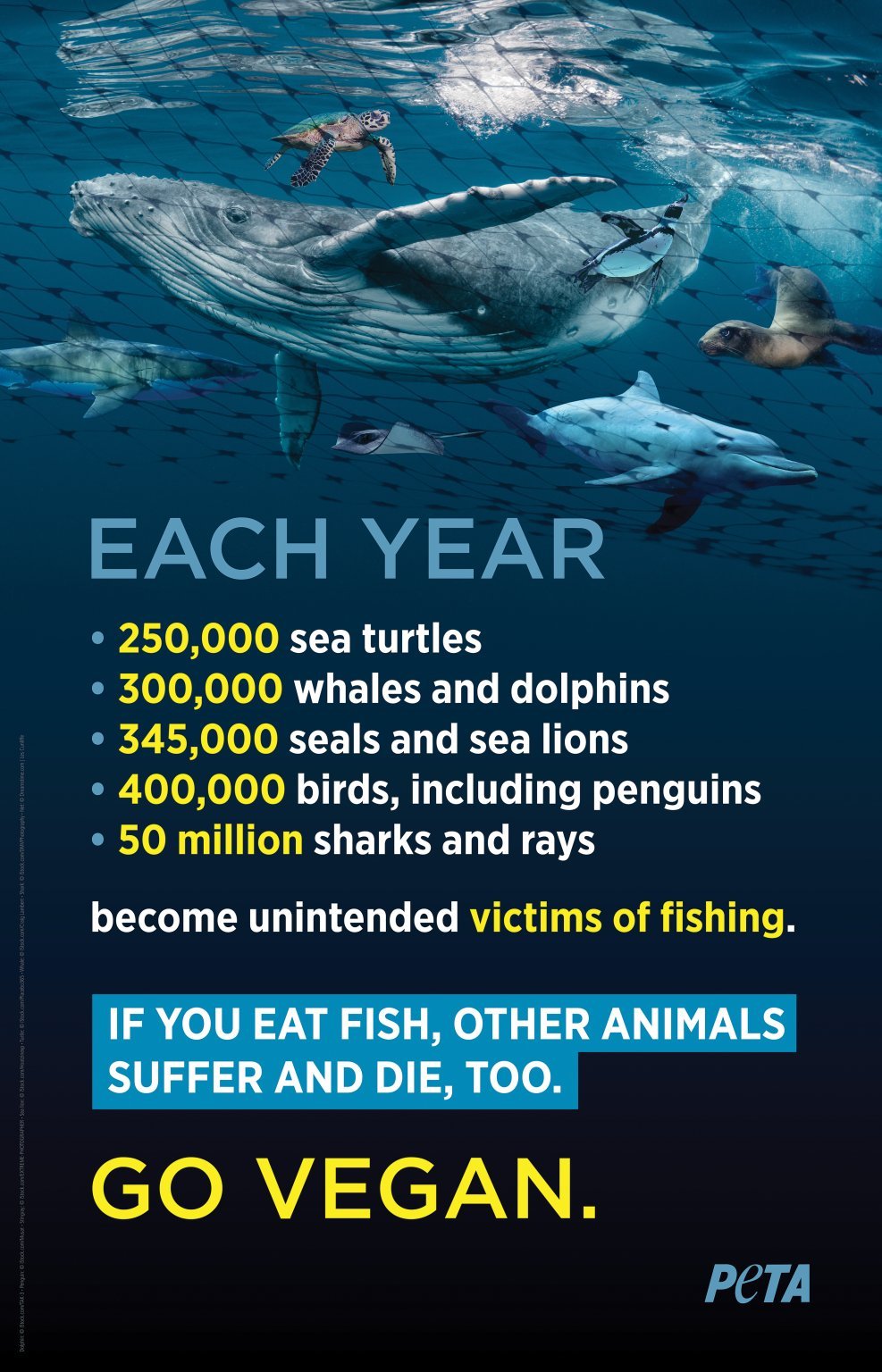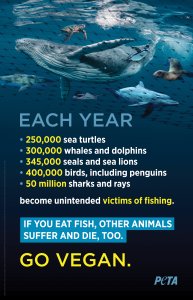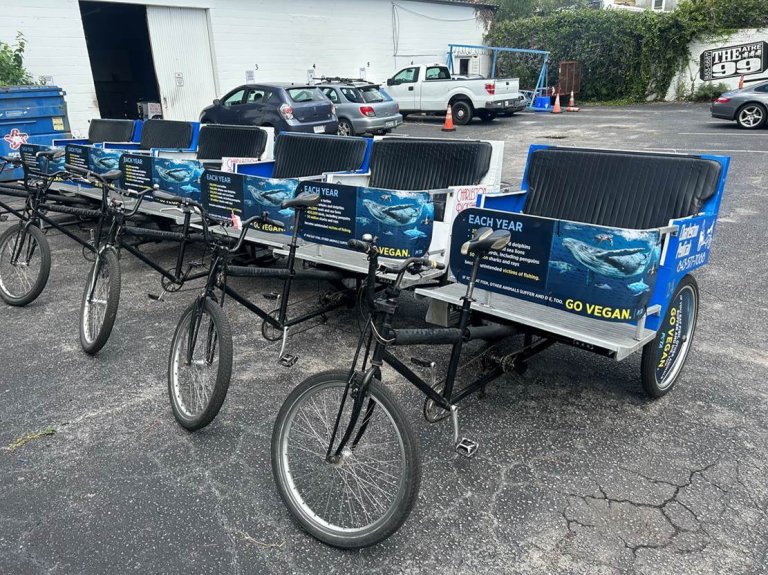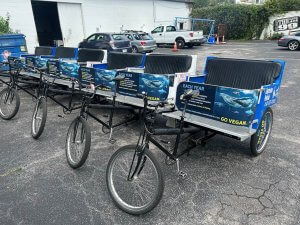 "Dolphins, sea turtles, birds, sharks, and other animals are all collateral damage to fishers and big trawlers alike," says PETA Senior Vice President Colleen O'Brien. "PETA reminds everyone that all aquatic animals deserve respect and that going vegan is the only way to eat sustainably."
PETA notes that eating sea animals contributes to the decimation of ocean ecosystems. Worldwide, nearly 10% of marine species are at risk of extinction, and for many of the world's 86 cetacean species, death by fishing gear is one of the biggest threats to survival.
Fish are now known to feel pain as acutely as mammals do, have long-term memories and the ability to recognize themselves in a mirror, and communicate with each other using squeaks, squeals, and other low-frequency sounds that humans can hear only with special instruments, yet they're impaled, crushed, suffocated, or cut open and gutted, all while conscious. More fish are killed for food each year—billions in U.S. waters alone—than all other animals combined.
PETA—whose motto reads, in part, that "animals are not ours to eat" and which opposes speciesism, a human-supremacist worldview—offers a list of delicious vegan fish options, such as Gardein's f'sh filets, Sophie's Kitchen's Fish Fillets, and Good Catch Plant-Based Crab Cakes, as well as a free vegan starter kit.
The ads are on Charleston pedicabs through August and will pass by several seafood dining destinations in the downtown area.
For more information, please visit PETA.org, listen to The PETA Podcast, or follow the group on Twitter, Facebook, or Instagram.