For Immediate Release:
June 30, 2021
Contact:
Brooke Rossi 202-483-7382
Decatur, Ga. – Jayk Phelps is only 10 years old, but she already knows what she wants to be when she grows up: an animal rights activist—and she's well on her way, as she just beat out applicants from across the country to win second place in PETA Kids' 2021 All-Star for Animals Contest.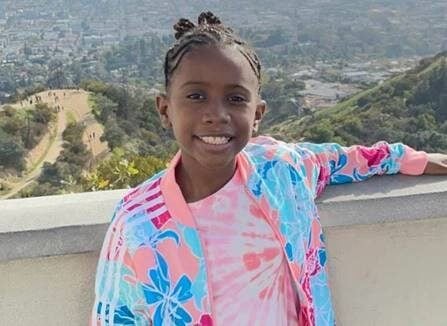 When Jayk's family went vegan, she wasn't sure whether she wanted to join them—but after doing her own research, she learned how ditching meat and dairy helps animals and hasn't looked back since. Since then, she's become an encyclopedia on the best vegan food options (her favorites are grapes and plant-based bacon), and she uses PETA Kids as a resource to learn about other animal issues, too. She encourages everyone to think beyond food when protecting animals—she's especially passionate about animal adoption and not calling animals "it." As she says, "Animals are living beings—[they're] individuals with feelings, and we should respect them."
"When Jayk learned how animals suffer for food, she knew she had to keep them off her plate, and now, she's encouraging everyone she meets to do the same," says PETA Senior Director of Youth Programs Marta Holmberg. "She's a clear all-star in PETA Kids' book and living proof that big hearts come in small packages."
Jayk has won a framed award, a PETA Kids T-shirt, and vegan cookies from San Diego–based company Maya's Cookies. The All-Star for Animals winner is 5-year-old Brynley Lavayen from Lithia, Florida. See the full contest details here.
PETA Kids' motto is "Animals are not ours to experiment on, eat, wear, use for entertainment, or abuse in any other way," and the group opposes speciesism, a human-supremacist worldview. For more information, please visit PETAKids.com or follow the group on Instagram or Facebook.