In 1984, when the research of her husband, Dr. Caldwell Esselstyn, pointed to the link between meat and dairy consumption and cancer and heart disease, Ann Esselstyn started creating whole-food vegan meals for her family without help from the internet or cookbooks. Now their thriving vegan family says that health and vitality are the greatest gifts they've received. Ann (86) and her daughter Jane (56) are still at it, helping others discover the disease-fighting and immune-boosting power of plants with their cookbooks and YouTube channel (when they aren't running, weightlifting, or doing yoga). Enjoy these recipes adapted from Be a Plant-Based Woman Warrior, and discover how vibrant vegan food can help you feel your best at any age.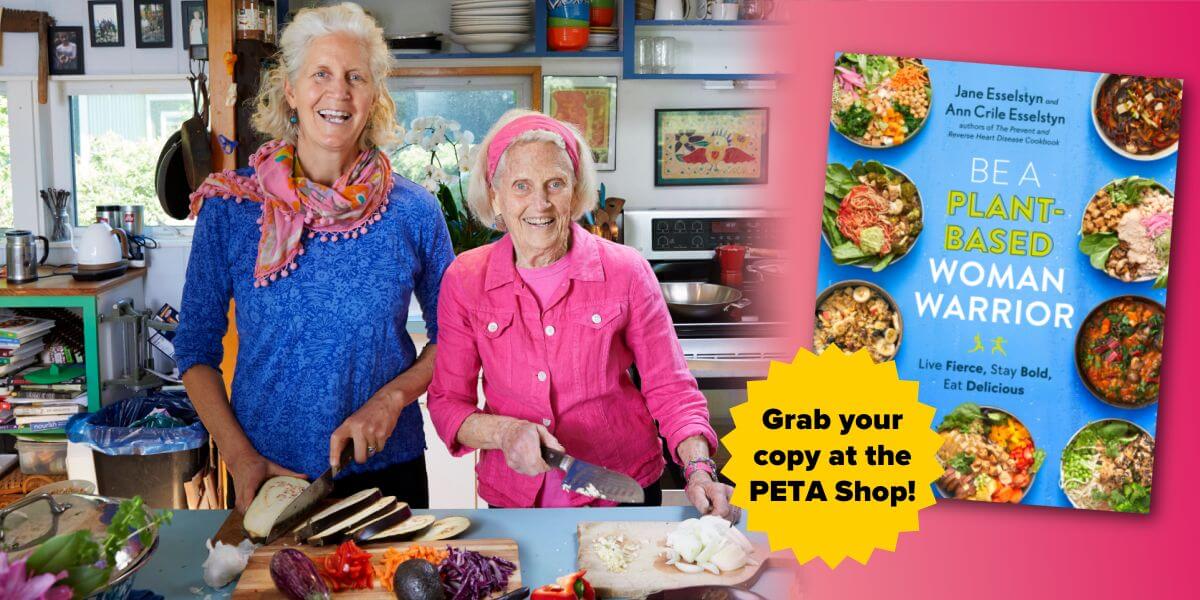 ---
Pad Thai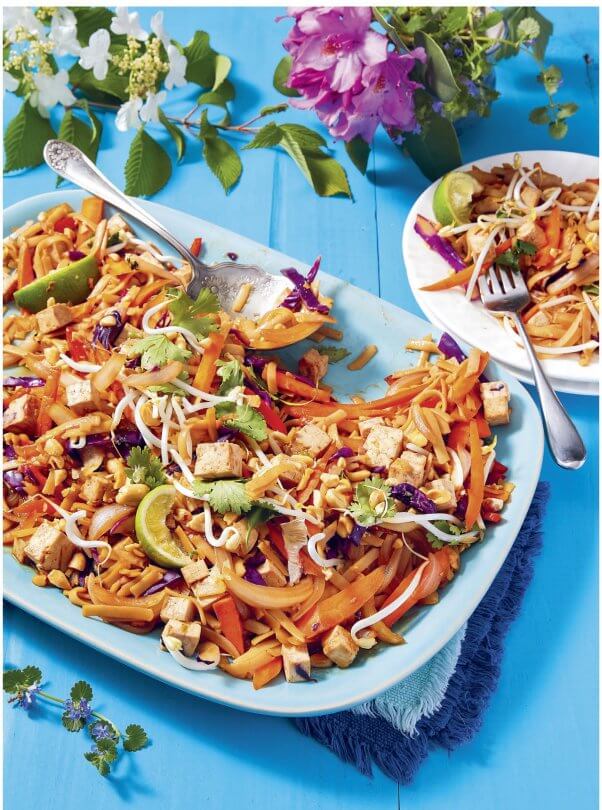 © Photo – Karin McKenna
Makes 3 to 4 servings
YOU'LL NEED
3 Tbsp. low-sodium tamari
2 Tbsp. rice vinegar
2 Tbsp. maple syrup
1 Tbsp. tamarind purée or ketchup (with no high-fructose corn syrup)
1/2 tsp. hot sauce
8 oz. pad thai–style brown rice noodles
1 onion, sliced into half moons
3 cloves garlic, minced
8 oz. extra-firm tofu, cubed
1/4 cup julienned carrots
1/2 red bell pepper, julienned
1/2 cup thinly sliced purple cabbage
3 green onions, chopped
1–2 cups mung bean sprouts
1/2 cup roughly chopped cilantro
1 avocado, cubed
1/2 cup coarsely chopped dry-roasted peanuts (no oil or salt added)
1 lime, cut into wedges
METHOD
In a small bowl, whisk together the tamari, rice vinegar, maple syrup, tamarind purée or ketchup, and hot sauce. Set aside.
Cook the noodles according to the package directions. Drain.
In a large nonstick pan over medium-high heat, cook the onion until translucent, about 3 minutes. If the pan gets dry, add 1 tablespoonful of water. Add the garlic and continue stirring for another minute or two before adding the tofu, carrots, red pepper, purple cabbage, and green onions. If the pan gets too dry, add 1 tablespoonful of water at a time, as needed.
When the vegetables are tender-crisp, add the noodles to the pan along with the pad thai sauce. Toss gently.
Serve topped with the mung bean sprouts, cilantro, avocado, chopped peanuts, and lime wedges.
---
Twice-Baked Potatoes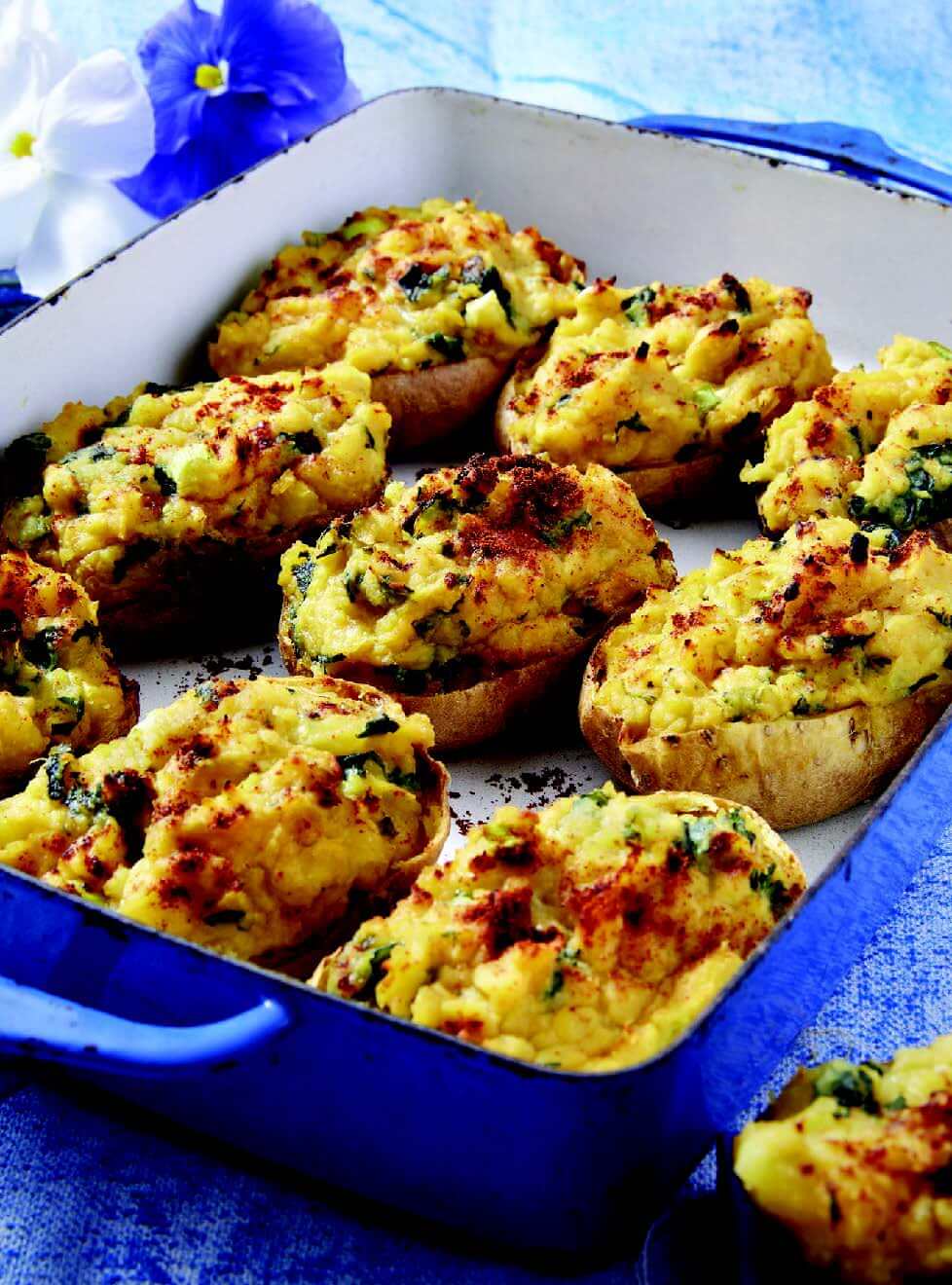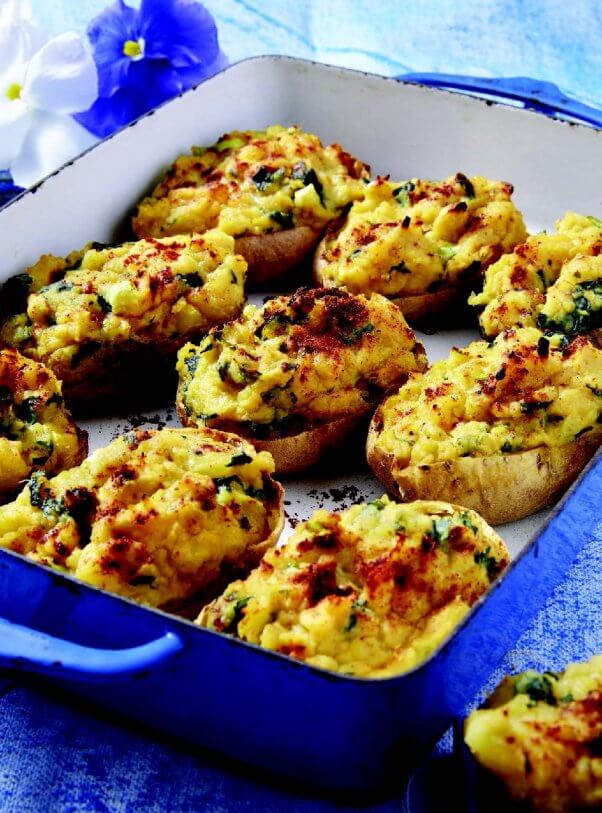 © Photo – Karin McKenna
Makes 4 to 6 servings
YOU'LL NEED
1 large Japanese sweet potato
6 medium Yukon Gold potatoes
1 large sweet onion, cut into 8 chunks
6 large cloves garlic
6 Tbsp. nutritional yeast
Pinch cayenne pepper
1/2 tsp. ground black pepper
1 cup unsweetened almond or other nondairy milk
4–6 cups kale, stems removed, leaves chopped and steamed
3 chopped green onions
Sweet or smoked paprika, for garnish
METHOD
Preheat the oven to 400°F/200°C. Line a sheet pan with parchment paper.
Scrub the potatoes and poke each with a knife. Place them on the sheet pan.
Wrap the onion chunks and peeled whole garlic cloves together in foil and place on the sheet pan. Bake for an hour, or until the potatoes are soft.
Carefully unwrap the onion and garlic and (along with the released juices) blend in a food processor until smooth.
Once the potatoes are cool enough to handle, cut them in half lengthwise, scoop out the insides, and place in a large bowl. Place the empty potato skins in a baking dish.
With a fork or potato masher, mash the potatoes until smooth.
Stir in the onion and garlic mixture along with the nutritional yeast, cayenne, and black pepper. Add the nondairy milk as needed. Stir in the steamed kale and green onions.
Fill each potato skin with the potato mixture, sprinkle with the paprika, and bake for 30 minutes.
---
Peach Melba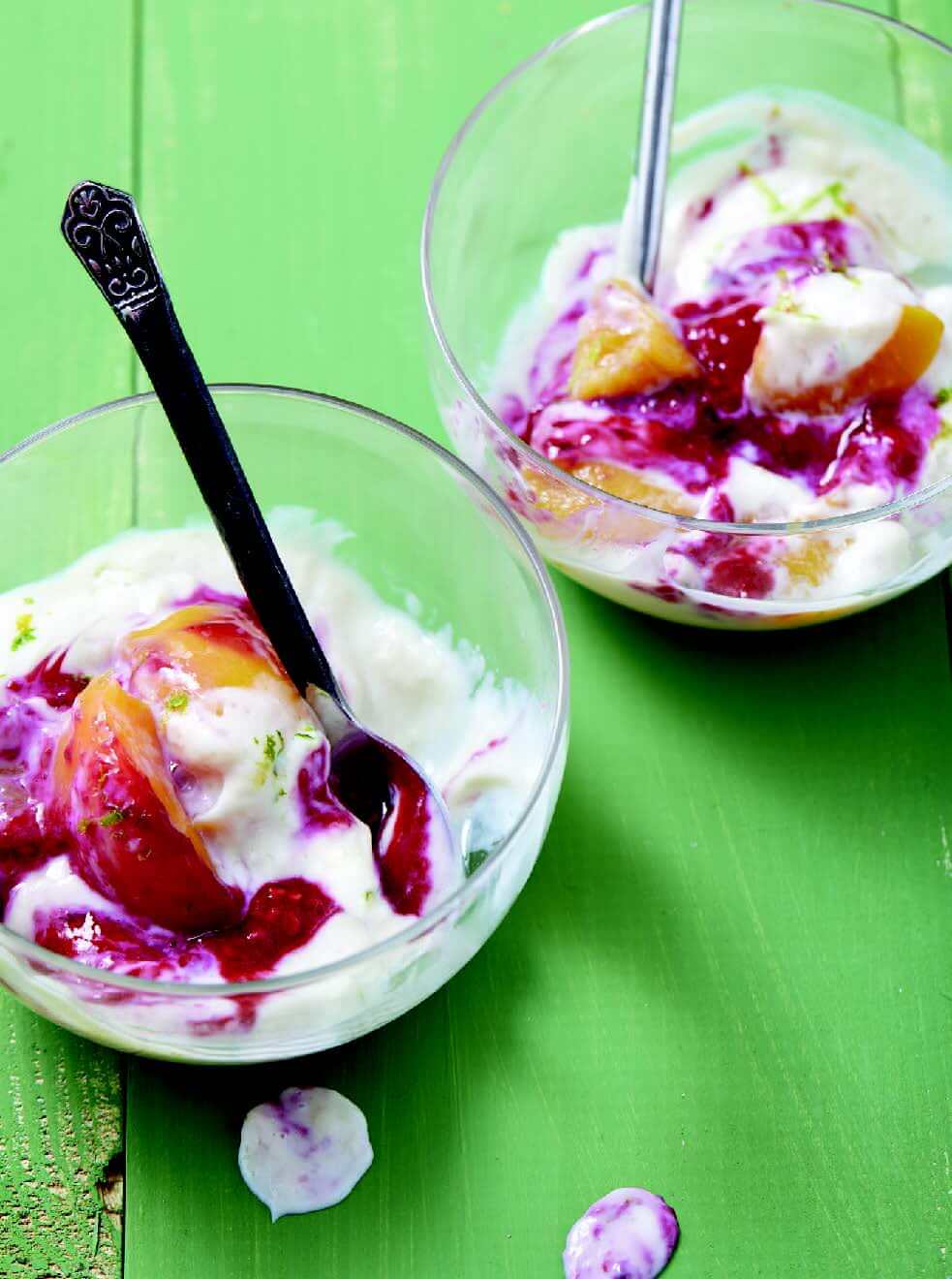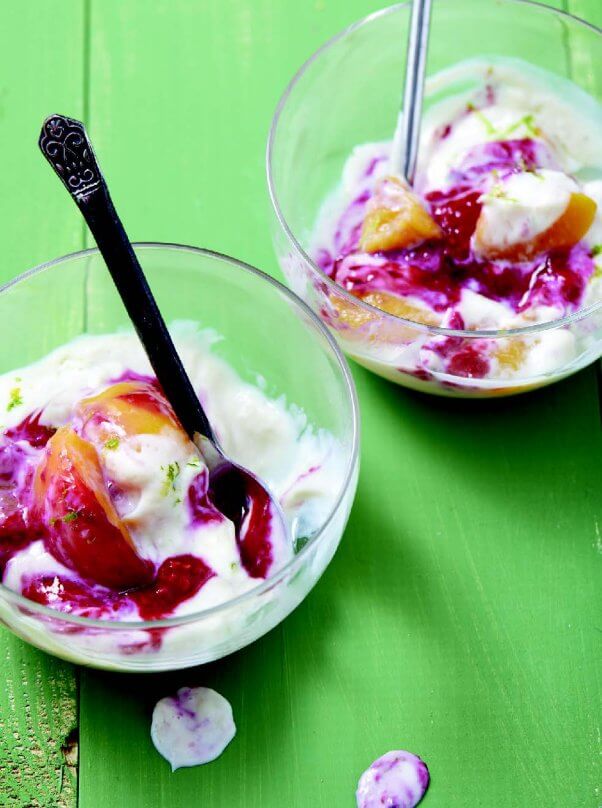 © Photo – Karin McKenna
Makes 8 servings
YOU'LL NEED
1 10-oz. package frozen raspberries, slightly thawed
1 Tbsp. raspberry balsamic vinegar (optional)
12 oz. lite firm silken tofu
1/2 cup maple syrup
3 Tbsp. lime juice
Zest of 1 lime
4 fresh peaches, each sliced into 8 sections
METHOD
Blend the raspberries and vinegar (if using) in a food processor until smooth. Transfer to a bowl and set aside.
Clean the food processor and then blend the tofu, maple syrup, lime juice, and zest until very smooth. Refrigerate the mousse for at least 10 minutes.
To assemble, place 4 peach slices in each bowl. Cover with 2 to 3 tablespoonfuls of lime mousse and top with a tablespoonful of raspberry sauce.
---