PETA teamed up with interior design magazine OBJEKT International to launch a nationwide Cruelty-Free Home of the Year contest for a chance to be featured in the award-winning publication. We solicited photo submissions of 100 percent vegan homes (meaning that no wool, fur, leather, down, or exotic skins were used in the designs) that have been beautified with animal-friendly materials, including faux fur, canvas, linen, and other cruelty-free fabrics. After we assessed the designs for overall skillfulness and creativity, the Dallas home of Molly Tuttle, vegan lifestyle blogger of FashionVeggie, won us over.
In her daily life, the style connoisseur uses makeup that wasn't tested on animals; touts a killer wardrobe free of leather, fur, feathers, and wool; and picks eco-friendly products whenever possible. She's gained a sizable fan base of vegans and nonvegans alike in the process. But the real highlight of her vegan lifestyle is her home: an earthy, modern house that she shares with three giant rescued dogs. Every detail was carefully chosen for both style and ethical impact—the leather is vegan, the pillows are down-free, and the only animal fur you'll find is on her pups.
Take a peek inside and get inspired by Molly's chic, cruelty-free style!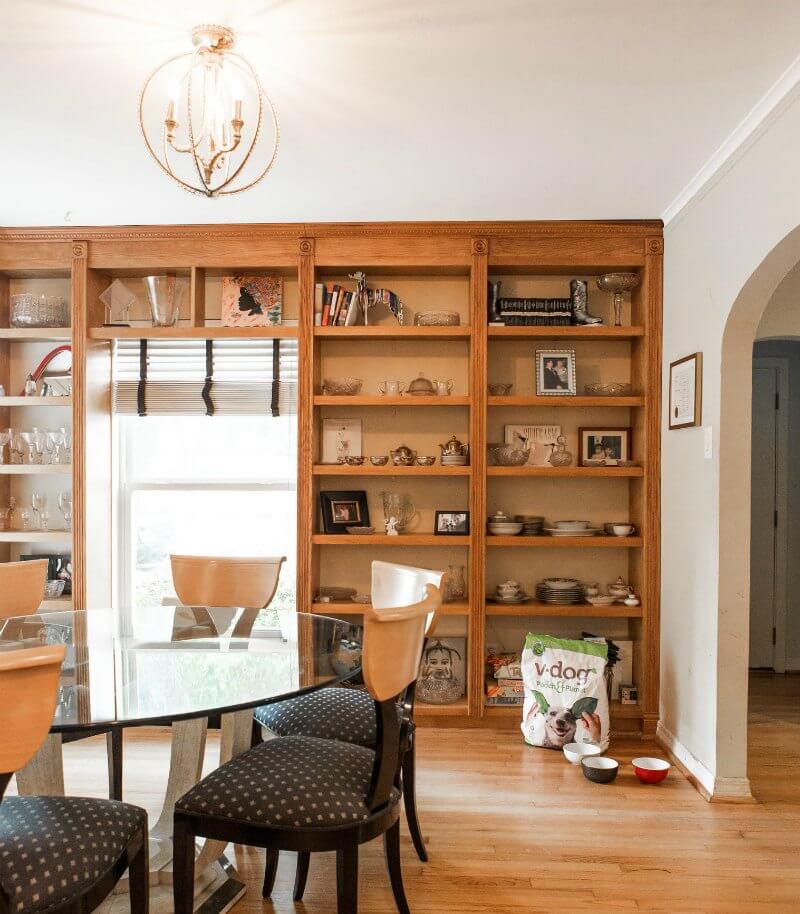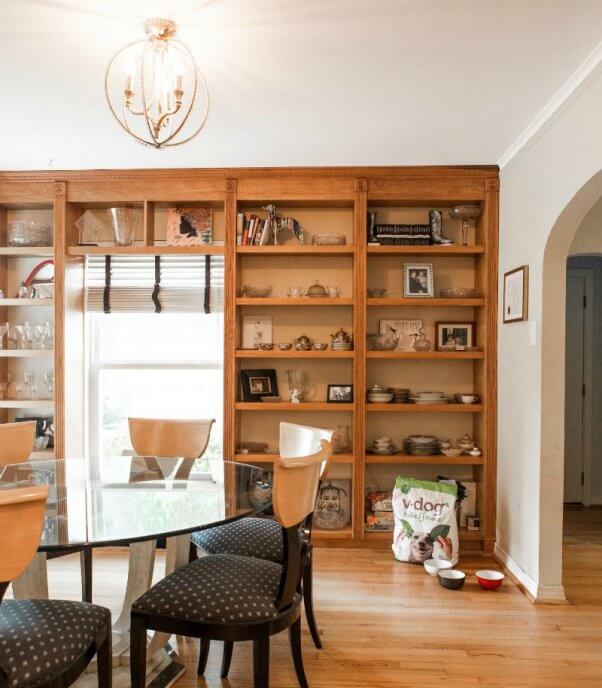 © Mary Summers Photography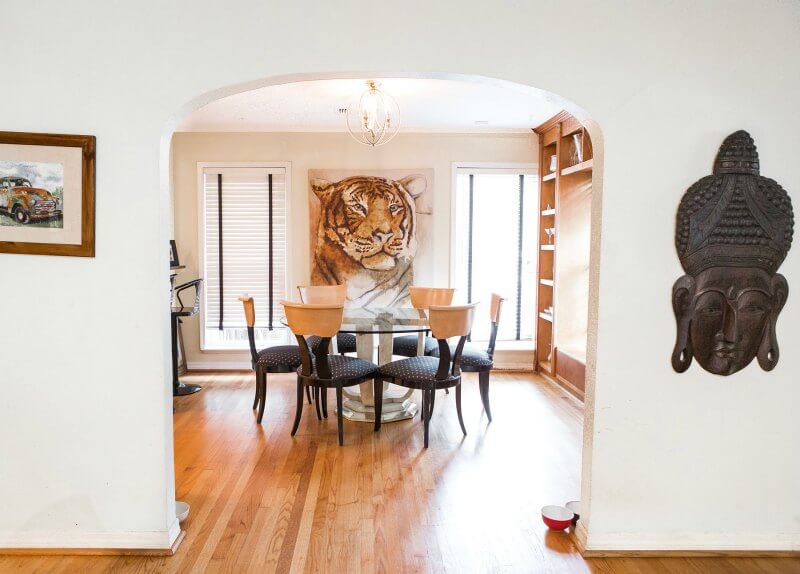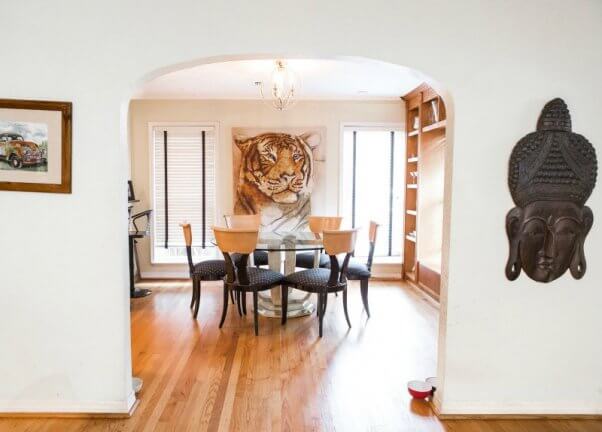 © Mary Summers Photography
Molly's interior is minimalist, which helps create the quiet space that she seeks when she comes home after a long day. The dining room is her favorite spot to gather with people she loves and eat home-cooked vegan food.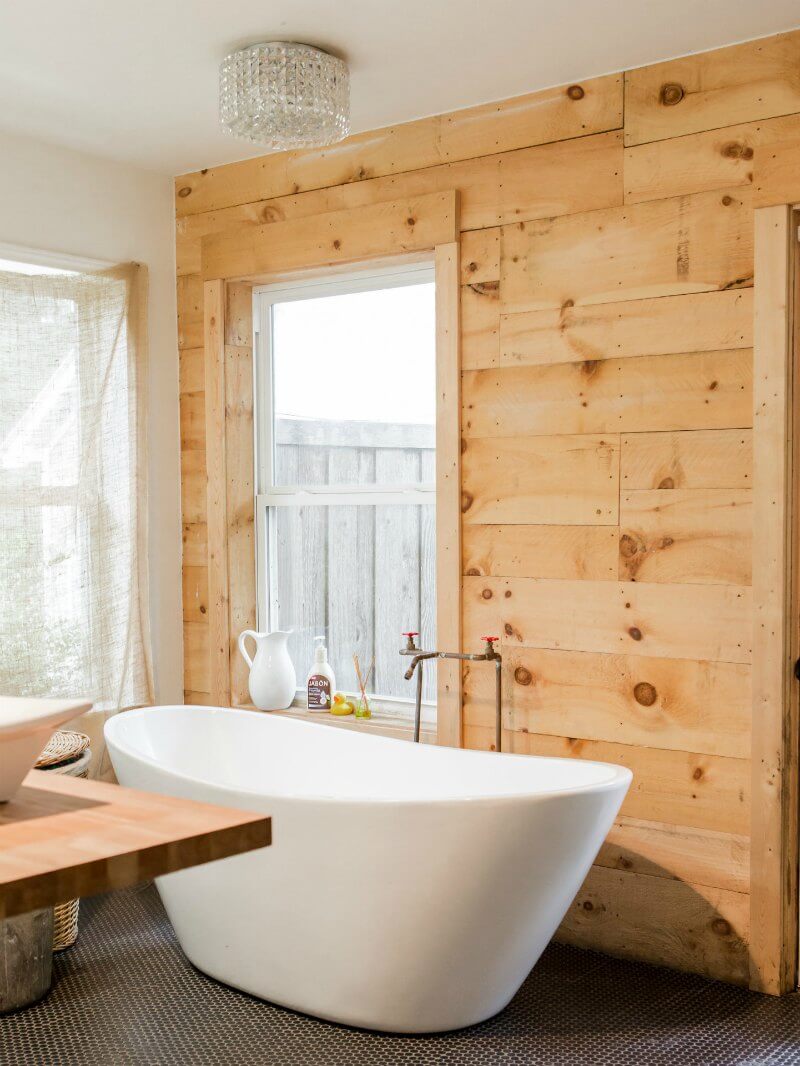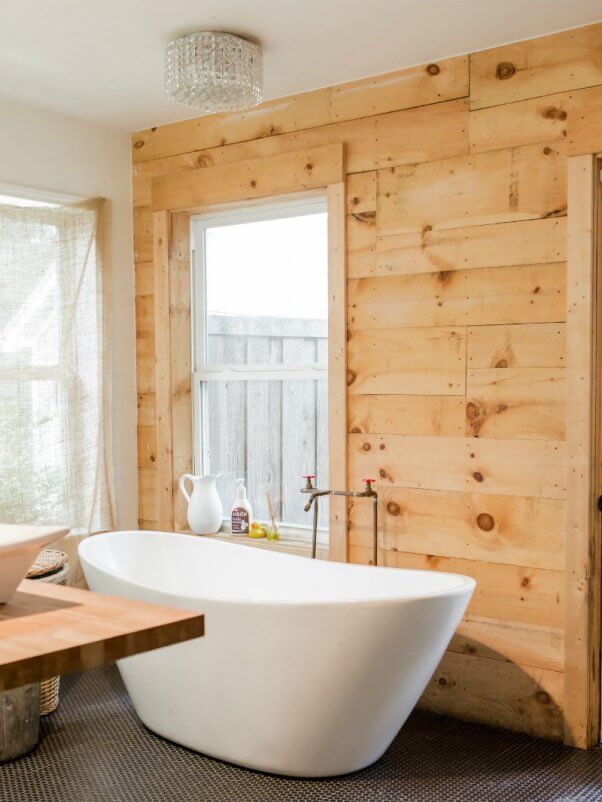 © Mary Summers Photography
Molly keeps vegan, cruelty-free products in her bathroom, making her long bubble baths even more relaxing. She loves natural, raw wood walls and has matte black penny tile in her shower. She also collects vintage glass containers, which is where she keeps most of her toiletries.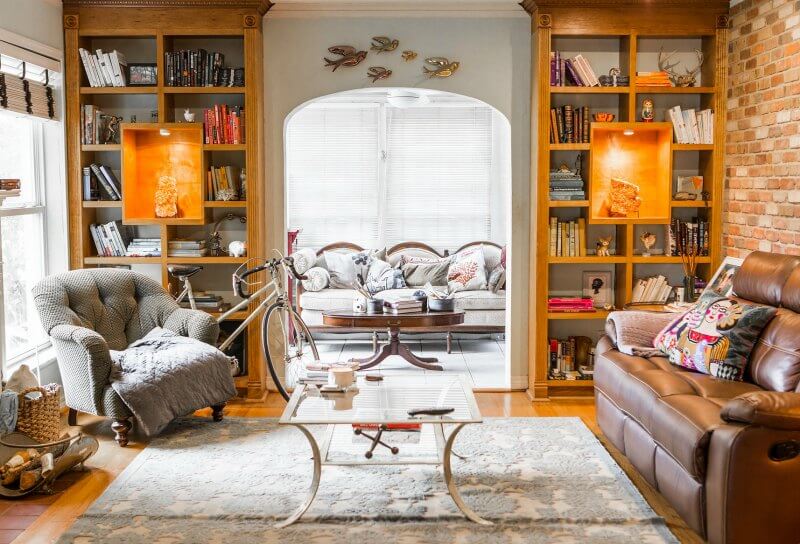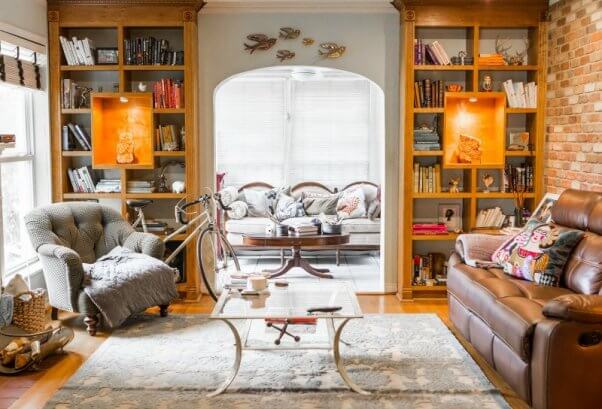 © Mary Summers Photography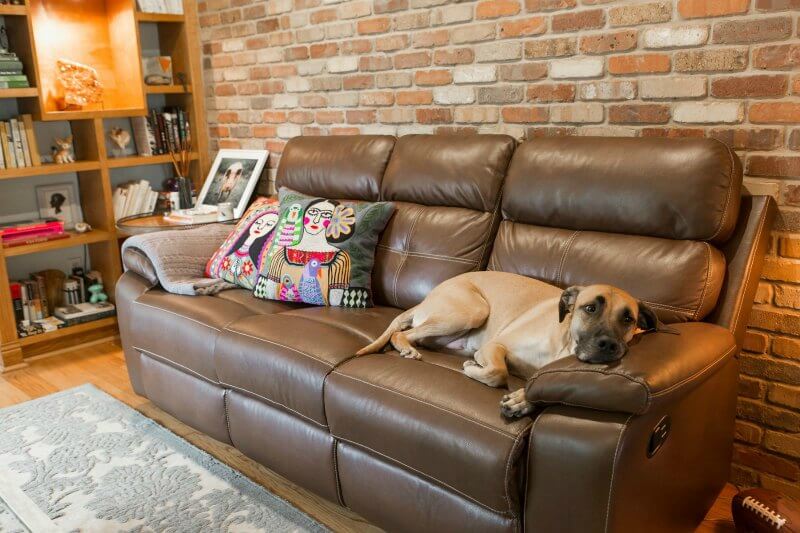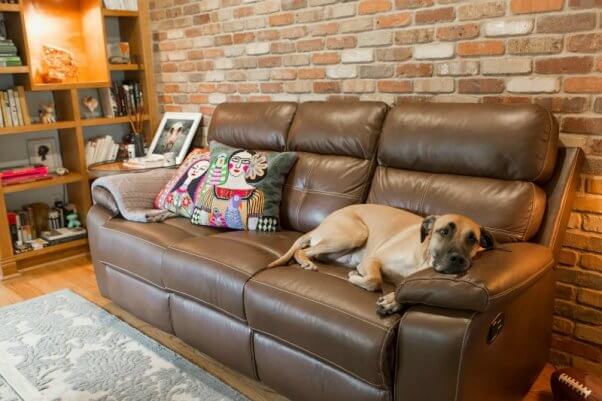 © Mary Summers Photography
The living room is where her family gathers each night to snuggle, watch movies, play games, and get caught up on each other's day. Her statement piece in this room is the vegan leather sofa with the funky down-free pillows that Molly snagged at Dallas vintage store The Gypsy Wagon.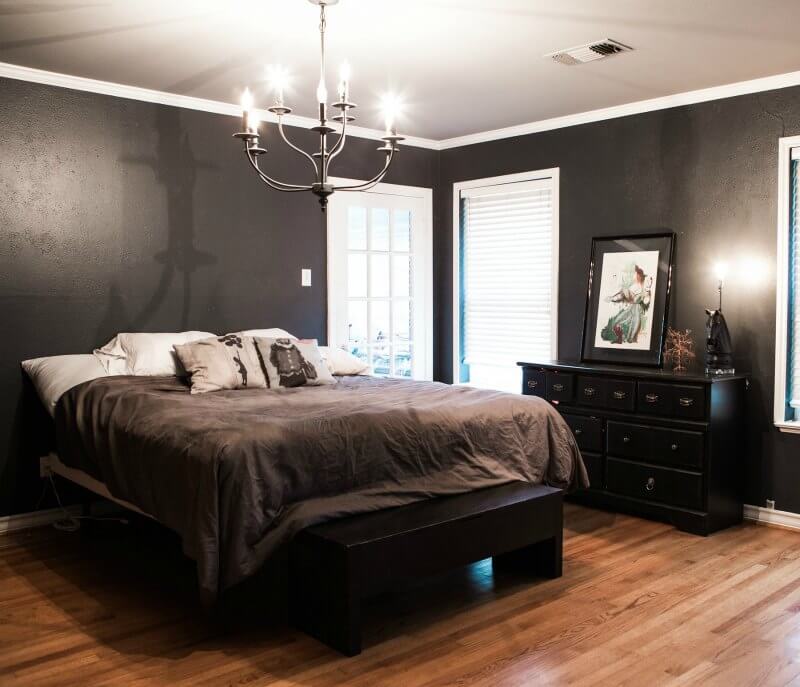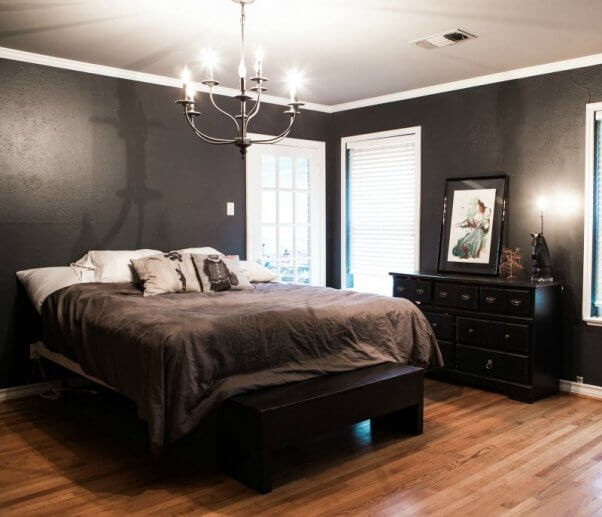 © Mary Summers Photography
Molly painted her bedroom black to give it a more cavernous feel. The dresser, painting, and iron horse-head lamp are all vintage finds, and the pillows and comforter are super-cozy and down-free.
More and more, consumers like Molly are viewing and sharing footage of animals exploited for their wool, skins, and fur—whether gentle sheep mutilated with sharp cutting tools, kicked, and punched during shearing; crocodiles and alligators hacked into in order to make handbags and other accessories; or cows used for leather who are castrated, branded, and dehorned without painkillers.
For these reasons, interior design enthusiasts are becoming more forward-thinking, with a focus on materials that do more to conserve the planet and spare animals. While Molly lives in Dallas, where some homes are still filled with sheepskin or cowhide rugs, she's ensured that hers is 100 percent animal-free—proof that it's easy to live in good taste and according to your values.
Congratulations, Molly!
Check out more tips on making your home cruelty-free.